Casey Noble
Casey Noble is for some of you the host and designer of HGTV's show Design on A Dime; but she is also an NFL Wag! This beautiful Green Bay Packer wag is the wife of Clay Matthews, the linebacker for the Green Bay Packers, who graduated from Southern California University.
He is the son of former NFL Linebacker Clay Matthews Jr, grandson of NFL offensive tackle and older brother of Casey Matthews who is a linebacker for the Minnesota Vikings.
The 6'4 California natives attended Agoura Hills and the University of Southern California, with the Trojan he played under Seahawks' coach Pete Carroll.  Selected in the first round (26 overall pick) of the 2009 NFL Draft by the Green Bay Packers.
Previous Relationships
Not long ago, Fabwags reported a Clay Matthews's rumored girlfriend was a stunning fashion blogger named Kristi Stalter who was also a second-grade teacher at Stevenson Elementary School… hmm! I dunno what happened there, because Clay started dating Casey in 2013.
Casey Noble and Matthews were spotted hugging out at an NHL game in March 2013; prior to that, they were together at a charity event in May 2011. Nothing wrong about that, except that Casey was allegedly still married to hubby #1 Peter Sarantos.
Peter is a Yale University graduate (Peter played football at Yale) and firefighter at Grand Rapids Fire Department.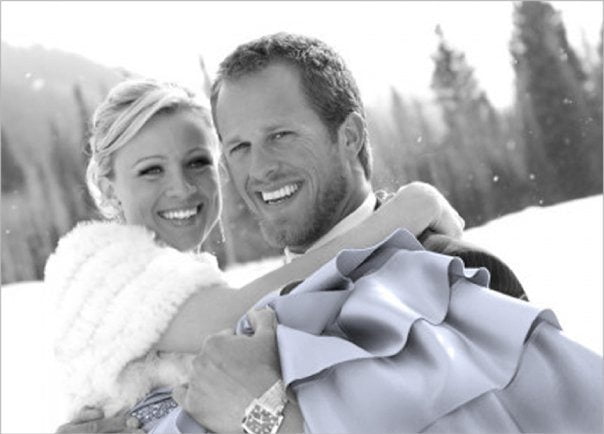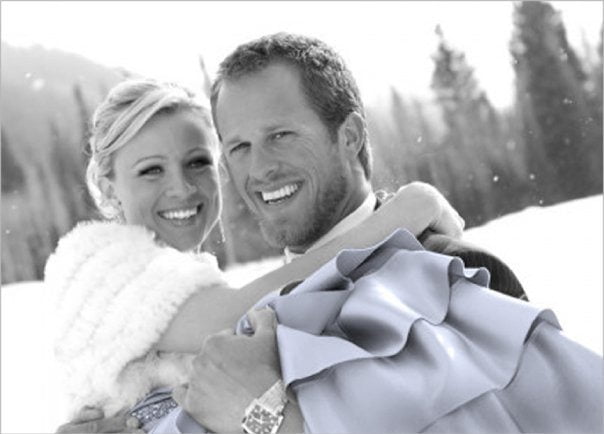 Casey Noble and Peter exchanged vows in Utah in Salt Lake City, Utah in April 2008; who knows the reason for their divorce,  maybe  Casey and Peter had separated when she and Clay Matthews met; some people even said she was still living together with Peter.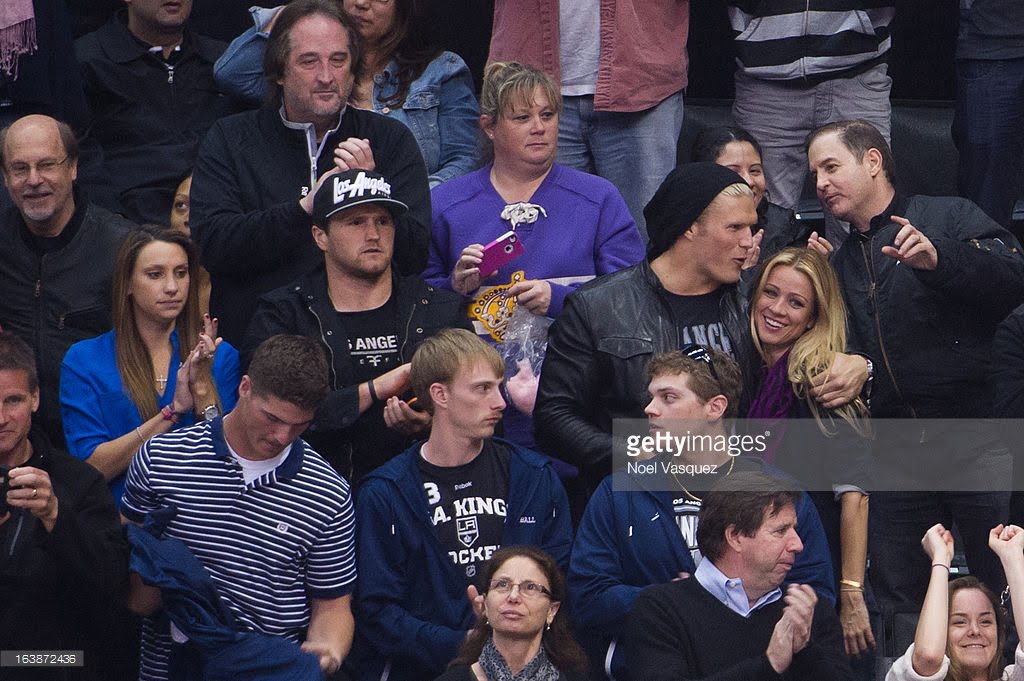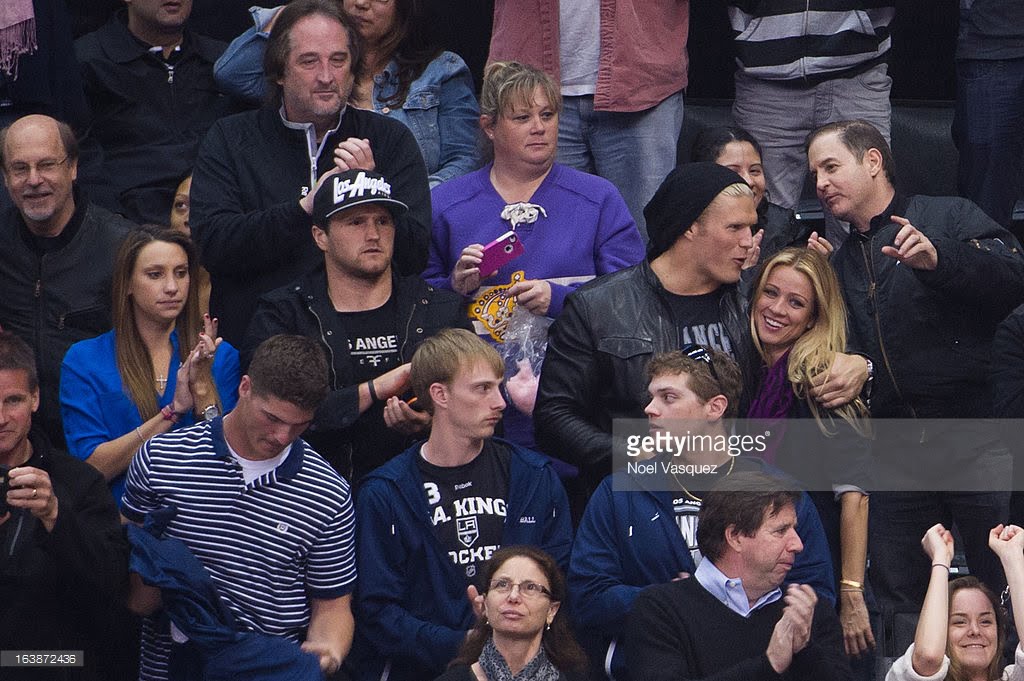 Which is very unlikely;  think about it, anybody would recognize Matthews at an NHL game; she was already a familiar face in television in 2013, therefore if she was having an affair with someone as famous as the NFL linebacker that person wouldn't be at a public event with cameras all over.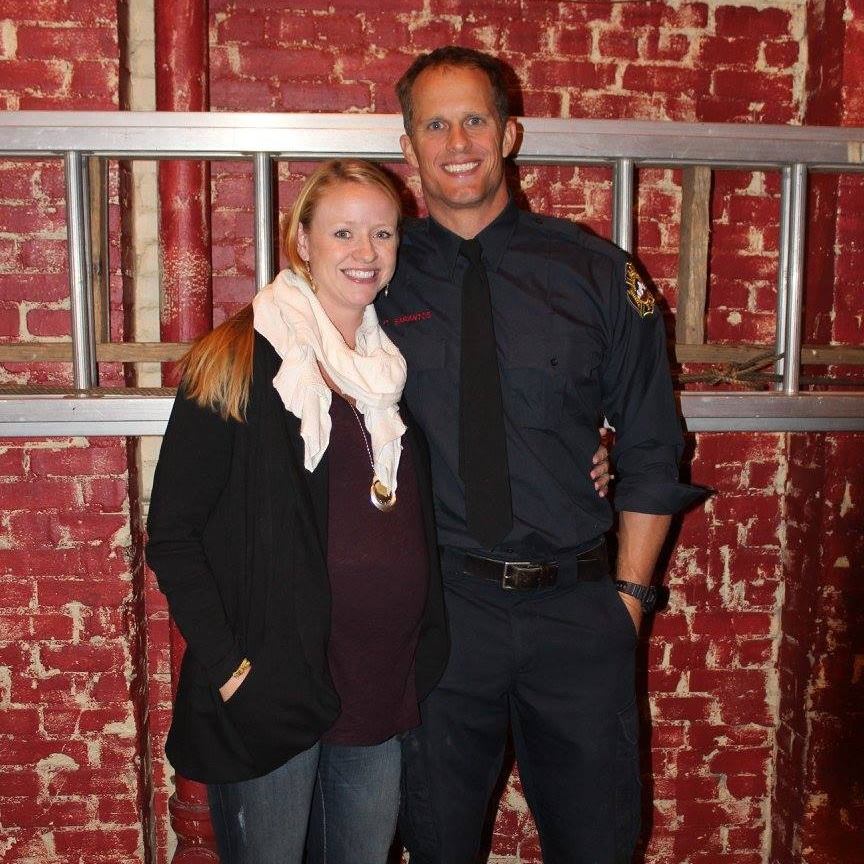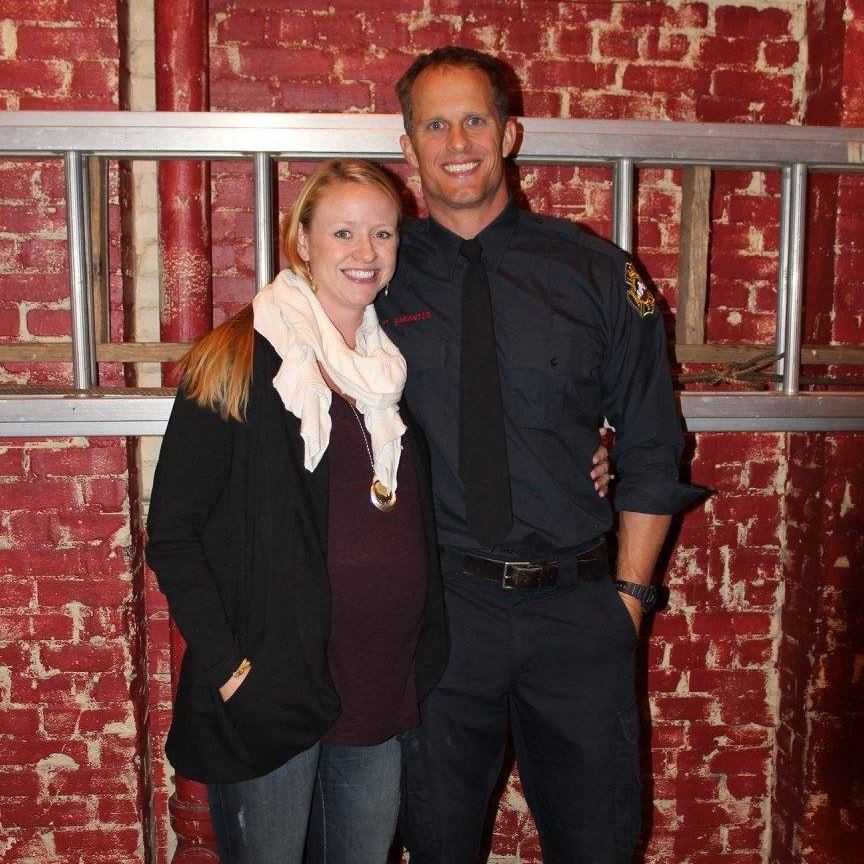 These days Peter Saranto and his now wife Aubrey Sarantos (nee. Francis) welcomed  their son Peter Anthony Sarantos V in October 2015.
Fun Fact–> This really should not be funny, but taking in consideration Peter's ex-wife Casey is married to Clay who ironically holds a resemblance to his brother Paul.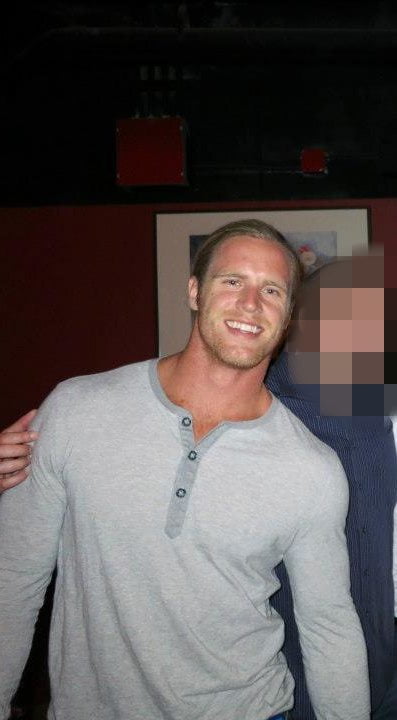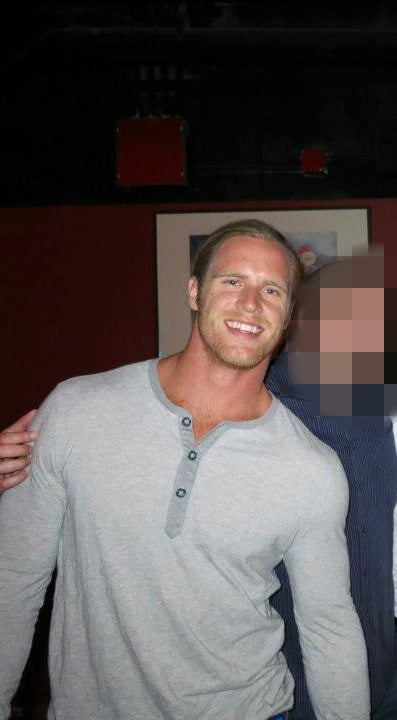 Anyways, ready to read Casey Noble's Biography?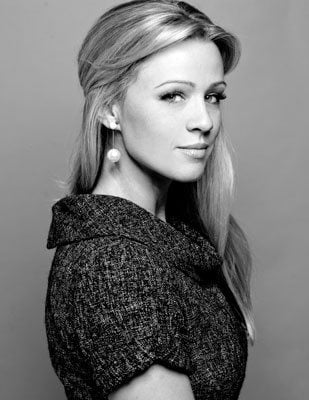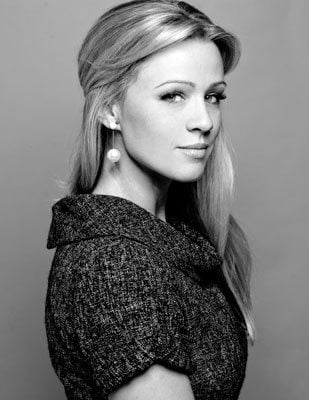 Casey Lynn Noble was born on May 2, 1978; she is the daughter born to Ron and Joy Noble in Marin, California. Casey studied computer designer in Washington, D.C., and interior design at the Fashion Institute of Design & Merchandise (FIDM).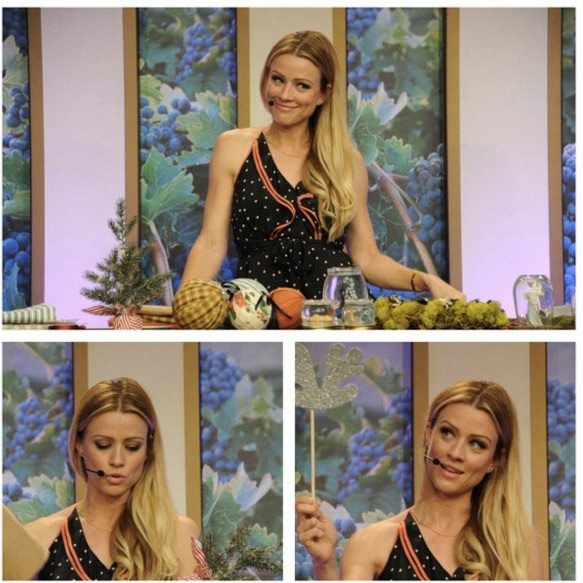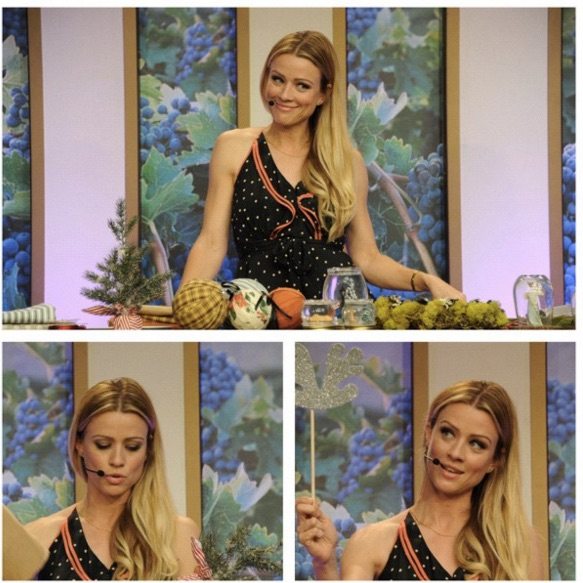 She co-founded her own design firm with two friends in 2009 she worked at SLS Miami, Borgata and Redbury Hotel; Mrs. Matthews made it to the top three in the 5th season of HGTV's Design Star.
Furthermore, worked as an interior designer at Hirsch Bedner Associates from 2006 to 2009; later a designer and host at HGTV's Design on a Dime in February 2011; subsequently a designer at Anthony Melchiorri's Show Hotel Impossible from 2012 to 2014.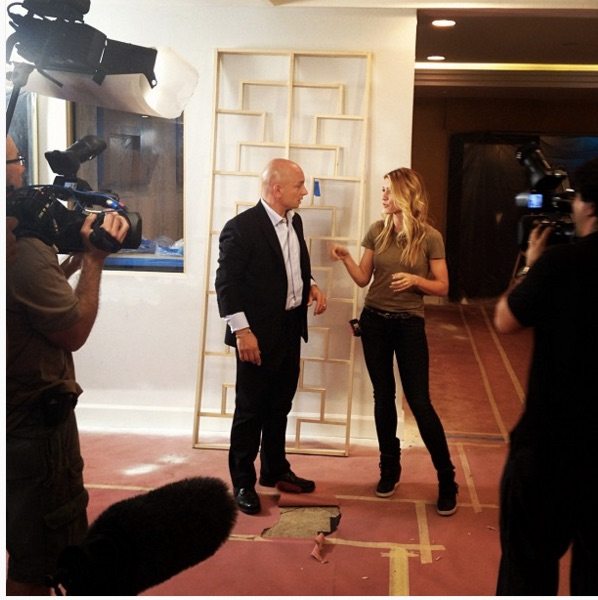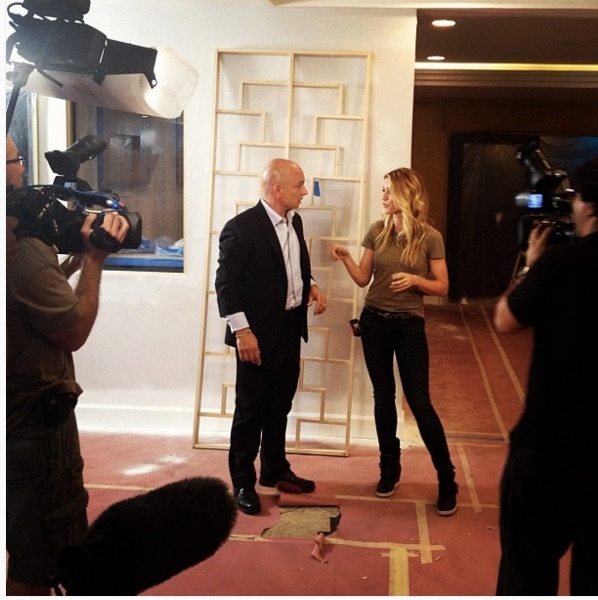 Casey Noble and Clay Matthews tied the knot in July 2015; their little son Clay Matthews IV was born in February 2015.
Madeline Joy, their adorable daughter came into their lives in November 2016.
You can follow Casey Noble on Twitter here