In Johnny Manziel news, the former Heisman Trophy winner was caught partying during his comeback tour at College Station. According to the NY Post, Manziel, made his way back to Kyle Field on Saturday before kicking back with some of his Texas A&M friends, oddly enough, girlfriend Colleen Crowley was nowhere to be seen!
The second-year pro, who finished 15-for-33 with one touchdown during Thursday's loss to the Bengals, was seen all touchy feely with a hot blonde named, Heather Kirk.
The pretty Heather Kirk is originally form State College, Pennsylvania. She is currently residing in Houston, Texas. She attended Penn State where she studied Recreation, Park, and Tourism Management. She is also a 2008 graduate from State College Area High School.
She has worked at Amerigo's Grille and happens to be a pure barre instructor for Guns & Oil Brewing Co. The blonde describes herself as a "sports fanatic. taco enthusiast."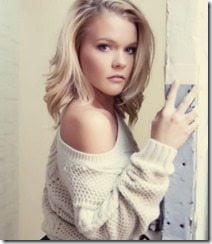 You can also check out her LinkedIn here, and which pretty much says she is a badass, Public Relations, Social Media and Marketing manager.
You might remembers last month, Manziel and Crowley had a run-in with the police after the two got into an alcohol-fueled argument while he was driving.
The 22-year-old dismissed the seriousness of the event saying they had gotten into a dumb public argument. Could Heather Kirk mean anything to Manziel?
The Post article, also mentions, he appears to be holding a beer in the party snap and you might recall he was in rehab during the offseason.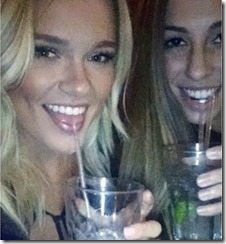 Maziel might have other things to worry about, like whether he'll start against the Steelers next week.
The former Heisman Trophy winner made it his mission to prove to the naysayers he's capable of being an NFL-caliber quarterback. After filling in for an injured Josh McCown and beating the Titans in Week 2, Manziel was returned to the bench until another McCown injury had him starting on Thursday night.
You can find Heather on Instagram here.