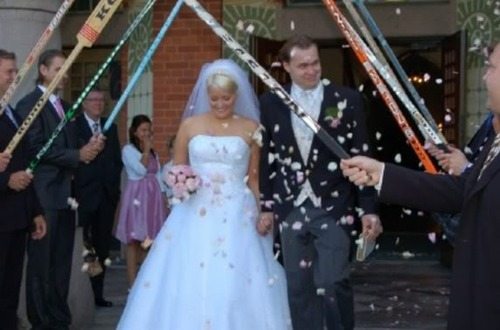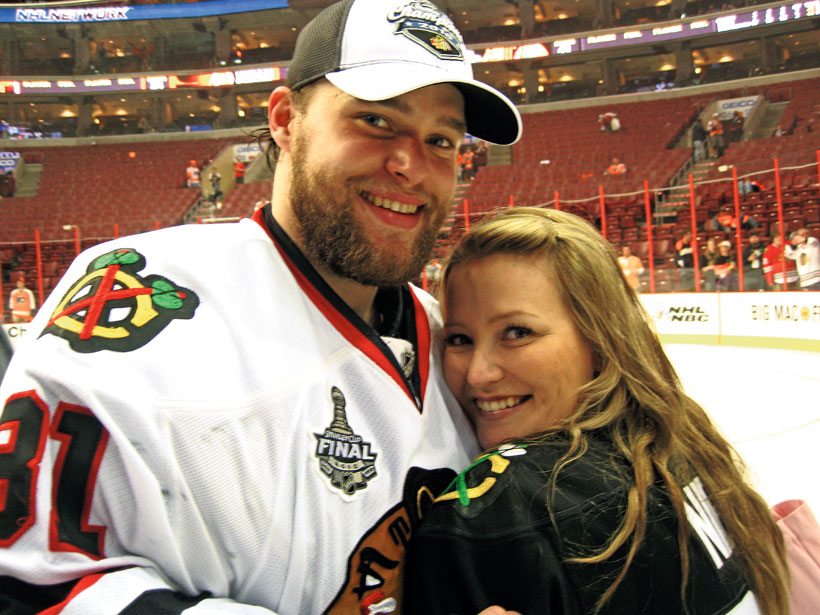 Jonna has been around hockey players all her life. Her brother Petter Nummelin is a professional hockey player and her father Timo Nummelin played professional hockey as well as being on Finland's Olympic team. So of course, she was bound to marry a pro hockey player-and she did! She is Antti Niemi's wife.
Although we don't know much about this couple, we do know that they were married some time in the second half of 2009, we think!.This good looking couple does not like publicity and shy away from cameras and reporters.
They live in Santana Row in San Jose where Antti playes as goalie for the San Jose Sharks. He was traded there from the Chicago Blackhawks after they won the Stanley Cup against the Sharks.
He's been with San Jose for a few years, and he's hoping to win a second championship ring with them this year. If things keep going the way they are, it doesn't seem to be an unreasonable hope.