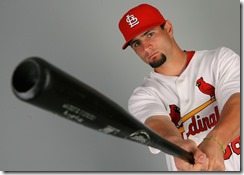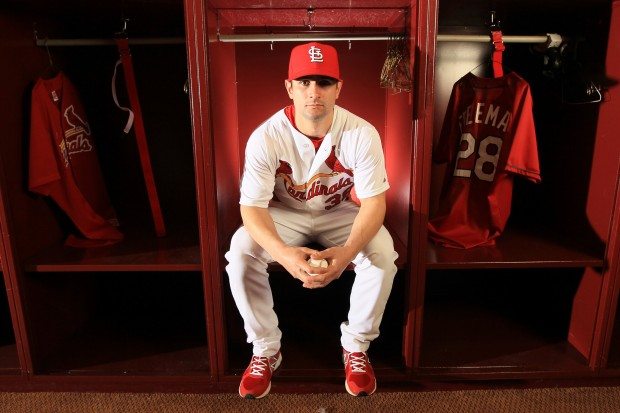 Seasoned MLB infielder for the St. Louis Cardinals, 25-year-old Peter Kozma will shortstop for tonight's Game 1 of the World Series against the Boston Red Sox.
Do you think someone special might be there to cheer for him? Does the one of the best defensive players in the 2006 Area Code Games, Kozma has a girlfriend? Is he dating someone? Or is he in the single, young, talented, hunky, looking for; market?
He recently was spotted during an outing with WBFF Pro Bikini Diva, Wellness Coach and Personal Trainer Ciarra Adkisson (pictured below).
The fitted gal and a sharply dressy Kozma attended "A Night in Old San Juan" at the Four Seasons Hotel on August 11, 2013 to benefit the Carlos Beltran Foundation. Joined by a mutual cause or something else as well? They are both from OK. And attended the same High School so there is also the chance that are only good friends?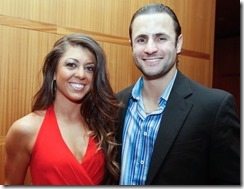 Kozma was listed as a 6-foot, 170 pound shortstop and played his high school ball for Owasso (Okla.), one of the nation's dominant high school programs. He was taken in the first round (18th overall) by the Cardinals and according to MLB.com was a hard worker defensively and plays the game fundamentally sound. MLB.com added "what you see is what you get."
The #38 Cardinal is a nice Catholic boy, having attended St. Henry's Catholic Church, prior his MLB life he also attended Owasso High School.
During his first professional season he played for three minor league teams with a total of 42 games. But 2011 was his year to enter the big leagues, that year the Cardinals won the World Series over the Texas Rangers.
No major rumors, or scandals for this good looking man, he keeps his private life very private but we would like to see him share his success with some nice looking girl and leave the bachelor lifestyle behind.