Rachel Bush
Rachel Bush is the gorgeous wife of NFL player, Jordan Poyer –a safety for the Buffalo Bills.
Bush's hubby played basketball, baseball and football at Astoria High School. The Oregon native born, April 25, 1991 –was drafted by the Florida Marlins out of high school but instead chose to play football for Oregon State.
He was a seventh round draft pick for the Eagles in 2013 after being a Consensus All-American at Oregon State University. Since then he's played with the Cleveland Browns and the Bills.
At 27, he is happily married fella, meet NFL wag, Rachel Bush.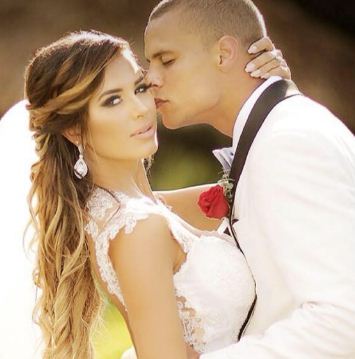 Pin
The couple who tied the knot earlier this year has made headlines after it's been reported that Jordan may have cheated on his new wife with a college student named, Summer Rae.
A few months ago, Jordan appeared to have awknowledged his mistakes and tweeted "In life we all make mistakes. Best thing to do is learn from them and to not make the same mistake twice. Letting down the ppl that mean the most to me sucks … I'm sorry @Rachel_Bush I love you to death .. can't wait for us to grow stronger,"
Clearly a sing that things hadn't been going well for the couple but intended to get there. Is safe to say, Rachel Bush won the battle here. This isn't the first time Rachel is involved in controversy. Back in 2016 she put LeBron James on blast after he allegedly tried to chat her up on Instagram.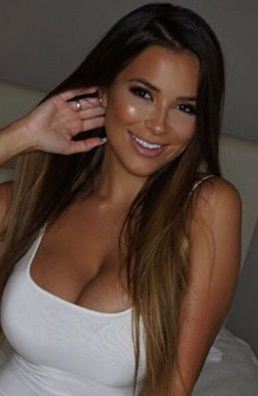 Pin
Rachel Bush is a swimsuit model and has appeared on the runway for brands such as Nora Swimwear. She has one sister, Jordan Bush –who is also a model.
The model was a semi-finalist in the 2014 Miss New York pageant. Bush finished high school with an associate degree and enrolled at Florida Atlantic University in Boca Raton. According to one of her Instagram posts, she received an honour from The National Society of Collegiate Scholars.
She became the official Mrs. Poyer on February 17, 2018. The two are the proud parents to an adorable little girl named, Aliyah Poyer.
Check out Rachel Poyer on Instagram here.