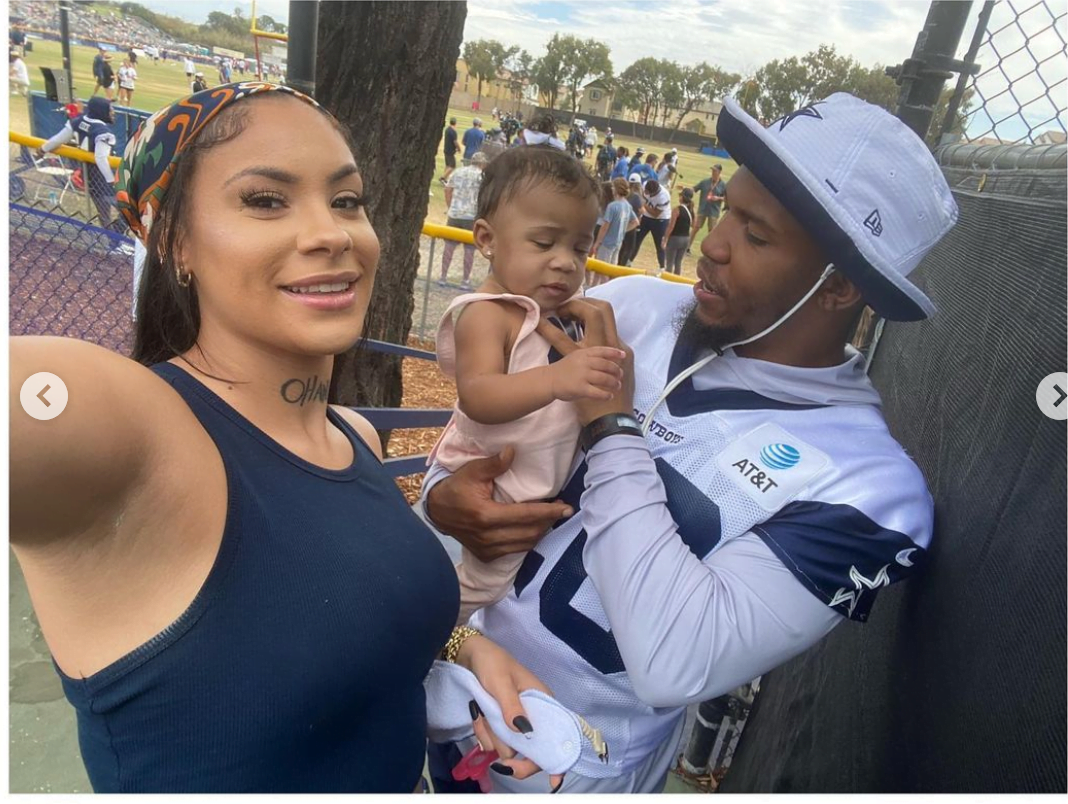 Meet the lovely and gorgeous Kania Taylor, the pretty girlfriend of NFL player Tony Pollard, the 6'0 running back currently playing for the Dallas Cowboys. Pollard, who has been playing in Dallas since 2019, also played college football with the Memphis Tigers at the University of Memphis.
Tony Pollard College
Tony Pollard played college football at the University of Memphis from 2015 to 2019. During his freshman year, Pollard had 29 receptions for 298 yards, 31 carries for 159 yards, and three touchdowns in 13 games.
Pollard recorded 36 receptions for 536 yards, 30 carries for 230 yards, and six touchdowns in 13 games his sophomore year. In his junior year, Tony recorded 78 receptions for 552 yards, 39 carries for 458 yards, and nine touchdowns in 14 games.
On January 11, 2019, Tony announced he would forgo his senior year at Memphis and entered the draft.
Tony Pollard NFL Career
April 17, 2019: The Dallas Cowboys selected Tony Pollard in the fourth round (128th overall) in the 2019 NFL draft.
May 10, 2019: Pollard signed his rookie-level contract with Dallas.
September 8, 2019: Tony made his NFL debut with the CVowboys against the New York Giants.
November 28, 2019: Tony Pollard suffered an ankle injury in Week 3 game against the Buffalo Bills.
Pollard finished the 2019 season with 86 carries for 455 rushing yards and two rushing touchdowns, with 15 receptions for 107 receiving yards and one receiving touchdown in 15 games.
Tony ended the 2020 season with 101 carries for 435 rushing yards, four rushing touchdowns, 28 receptions for 193 receiving yards, and one receiving touchdown in 16 games and two starts.
In the 2021 season, Pollard recorded 130 carries for 710 rushing yards, two rushing touchdowns, and 39 receptions for 337 receiving yards in 15 games.
November 23, 2022: Pollard was named NFC Offensive Player of the Week.
During the 2022 season, Tony recorded 193 carries for 1,007 yards, 33 receptions, 310 yards and three touchdowns in 16 games, four starts.
Tony Pollard Net Worth
As of 2023, Tony Pollard's net worth has been estimated at $3 million.
Tony Pollard Contract and Salary
On May 10, 2019, Tony Pollard signed a four-year, $3.18 million contract with the Dallas Cowboys. The deal included a $667,780 signing bonus and an annual salary of $796,945.
Tony Pollard Parents
6'0 Tony Pollard was born in Memphis, Tennessee, on April 30, 1997. He is one of three children born to Tarrance and Torria Pollard, also proud parents to tony's sister Tneshia and brother Terrion.
Tony's beautiful momma, Torria Douglas Pollard (b. October 14, 1965) attended Southwest Tennessee Community College Campus Activity Board from 1986 to 1989. His dad, Tarrance R. Pollard (b. January 04, 1965) and his wife, did everything they could to play, even when they had to pay for expensive training and camps.
"At certain times, we were struggling ourselves as parents, just trying to do for the kids and the family," she said. Times got hard, he let me skip a payment here, skip a payment there and train them anyway," Tarrance said.
Tarrance Pollard is the owner of Pollard's Bar-B-Q, where Tony's big brother now works at. Pollard's BBQ was featured on the television series Restaurant: Impossible.
"My granddaddy barbequed at home," said Tarrance Pollard, Tony's father. "He's the one that taught everybody how to barbeque."
"I kind of love it. It's kind of weird to say, but I love it," Terrion said. "I don't need to get hit every Sunday. I'd rather watch him do it."
Tony Pollard Wife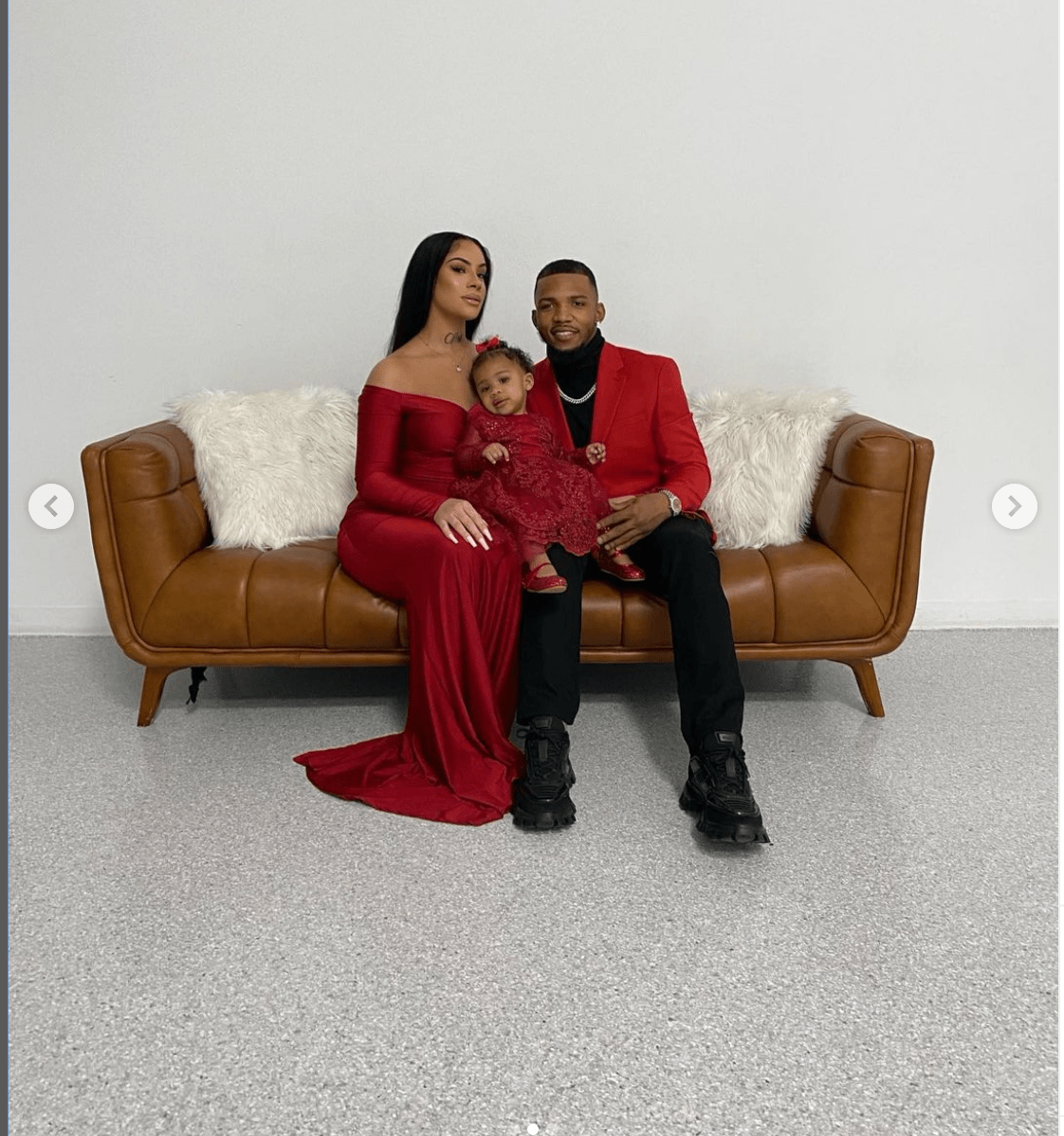 Tony Pollard is not married, but that doesn't mean he is single; he has been dating his longtime girlfriend Kania.
Tony Pollard Girlfriend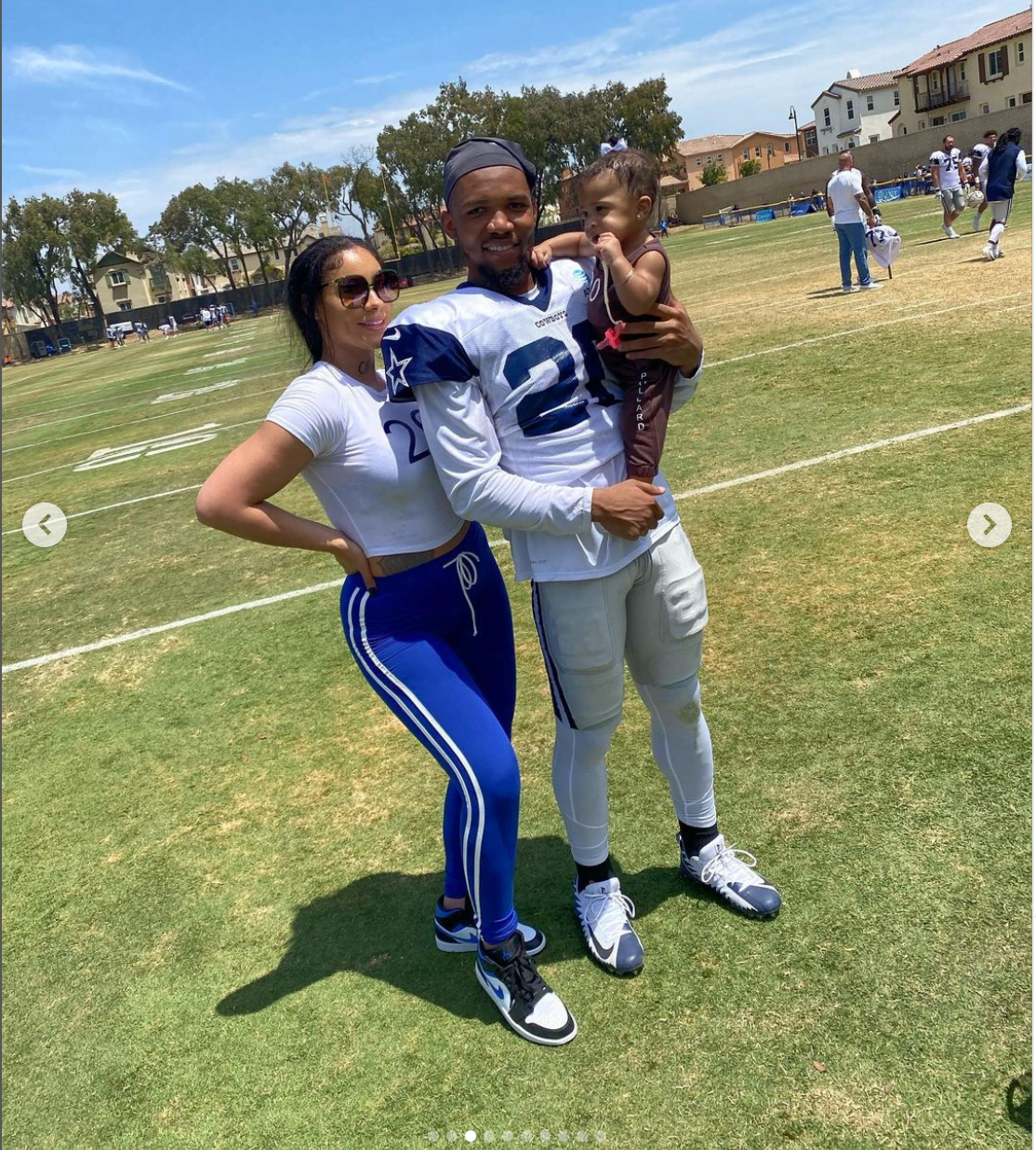 Tony Pollard's girlfriend Kania Taylor, is not only his longtime GF, but also the momma of his adorable daughter Taraji born in October 2021.
Kania Taylor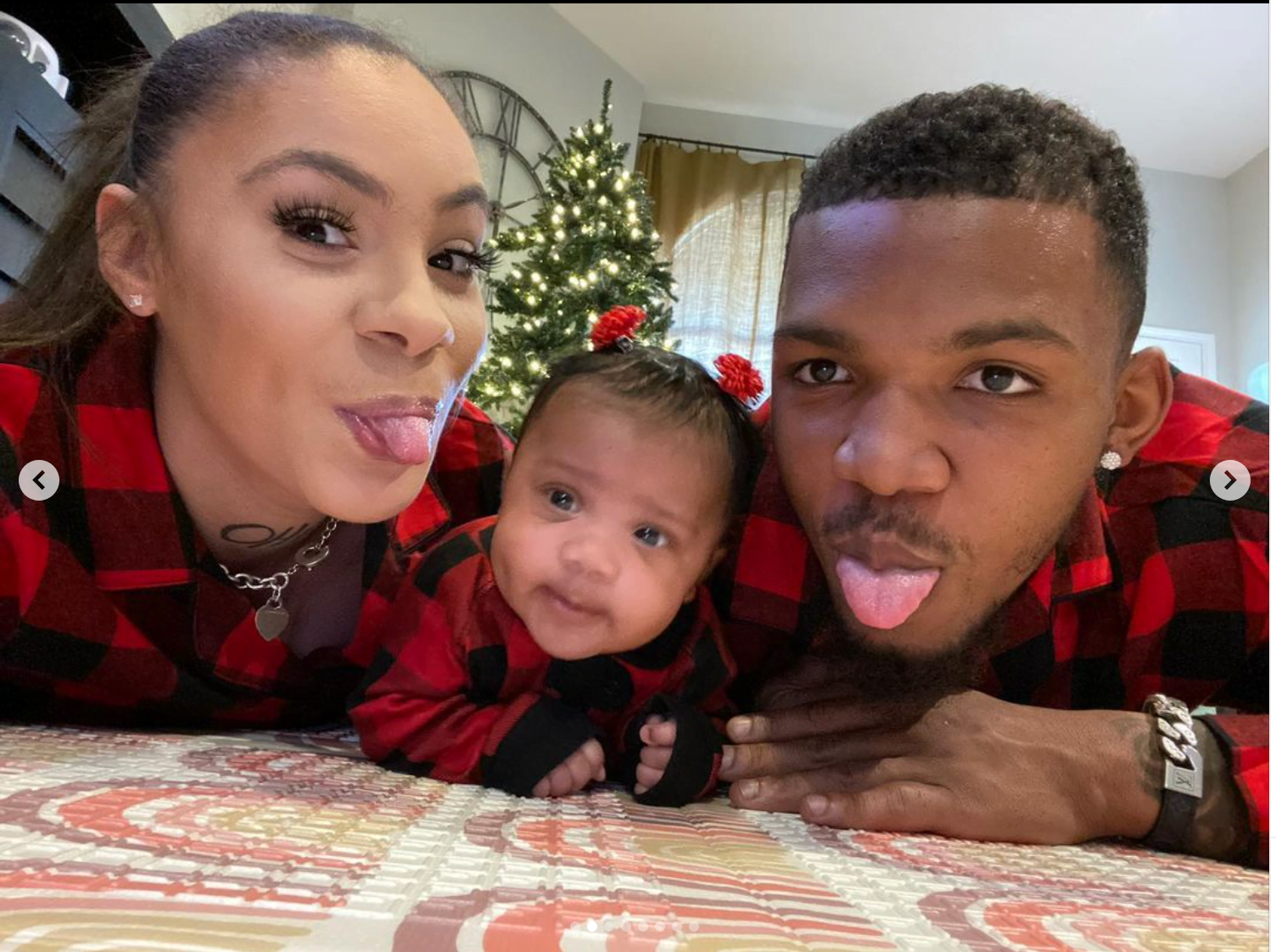 Kania Taylor known as Kerra on Instagram, was born on January 7, 1999, in Memphis, Tennessee. Kania studied finance at the University of Memphis; she also attended Eastern Kentucky University. Before college, Ms. Taylor attended Whitehaven High School.