Mary Carlson
Mary Carlson is the lovely wife of NFL player, Jordan Richards -currently a player with the New England Patriots.
Mary's husband has signed with the Patriots in his second stint, having played in Foxboro from 2015-17 before getting traded to the Atlanta Falcons on cutdown day last year. The safety has played in multiple teams throughout his NFL career including the New England Patriots, the Atlanta Falcons and the Oakland Raiders.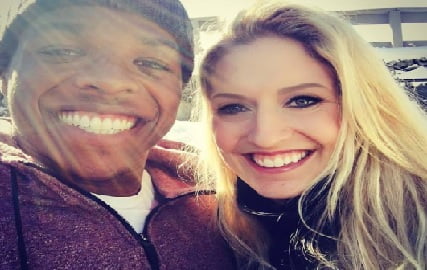 Jordan Hugh Richards was born on January 21, 1993; the California native attended Folsom High School where he was the nation's 75th-best prep receiver by Scout, 60th-best athlete by Rivals.
He studied at the University of Stanford where in his senior year, served as a team captain and won the National Football Foundation Scholar-Athlete Award, being Stanford's 12th winner, first since 2011.
Richards entered the 2015 NFL Draft where he was selected in the second round by the New England Patriots and on May 8, 2015, the Patriots signed Richards to a four-year contract. He was traded to the Atlanta Falcons where he played in 15 games with 12 starts, recording 39 tackles and three passes defended. On April 2019, Richards signed with the Oakland Raiders on a one year deal.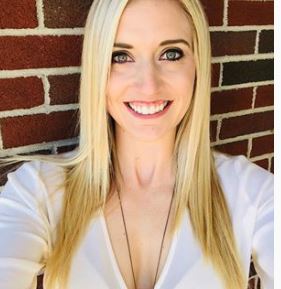 According to a wedding registry, Jordan is a married man. Mary Carlson and Jordan Richards tied the knot on March 24, 2018. The gorgeous blonde now goes by Mary Anne Richards or Mary Richards.
According to a profile, the NFL wag, struggled with anorexia in high school, and while playing softball, she shattered her femur running to first base. She became healthier through working out and is now a Certified Strength & Conditioning Specialist.
She used to work as an Assistant Strength and Conditioning Coach at Yale University. She is now listed as an Assistant Strength and Conditioning Coach at Boston College. In addition, she runs her own business, MacStrong Fitness. The MacStrong pop-up workouts are free and open to the public.
Check her out on Instagram here.