Sarah Kehrer
Sarah Kehrer is the stunning girlfriend of professional soccer player, Serge Gnabry -currently a winger for Bayern Munich.
Sarah's 24-year-old soccer stud who also plays for the Germany national team -put up on quite the display as he scored not once but four times for Bayern Munich while facing Tottenham Hotspur.
The winger, is now considered one of the best in the business following a masterclass against Spurs.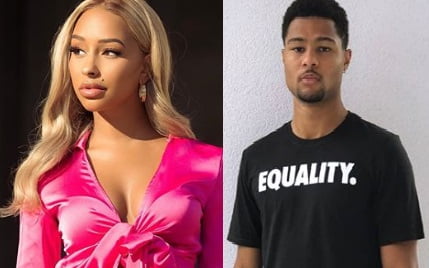 Born July 14, 1995 in Stuttgart, Germany; he played youth soccer for VfB Stuttgart from 2006-2011. He then joined Germany's under-19 team in 2013. In 2016, he'd join their national team.
The midfielder's is well known for his incredible running speed. He made his professional debut in 2012 for Arsenal in the English Premier League. He'd spend a season with Werder Bremen from 2016 until 2017 and in 2017 he signed with Bayern Munich.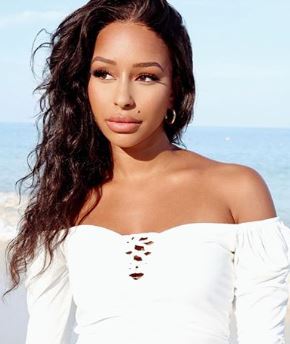 Serge has been in a relationship with grogeous German model Sarah Kehrer -who happens to be the sister of another soccer player. Sarah is the sister of Tilo Kehrer who is a defender for Paris Saint-Germain and the Germany national team. The siblings grew up in Africa, first in Burundi then Rwanda.
Having Tilo as her brother is safe to say Sarah and Serge met through the fellas soccer ties.
Sarah has made a name for herself as a model and social media personality. She has over 60k followers on Instagram. The stunner often posts about travel, fashion and lifestyle. Some of the places she's visited include Paris, Dubai, Mexico and Los Angeles.
She and Serge were first linked together in 2016 and though is not clear if they are still dating, sources claim the couple keep their relationship open.
Find Sarah Kehrer on Instagram here.