Jordan Sullivan
Jordan Sullivan is the lovely girlfriend of NHL rookie player, Conor Sheary. Her 23-year-old boyfriend is taking the Stanley Cup finals very serious!
In case you missed it, the Pittsburgh Penguins forward made an impact in Game 1 of the Stanley Cup final by scoring Pittsburgh's second goal, but he played a more important role Wednesday night. Less than three minutes into overtime, Sheary fired a rocket over Martin Jones' glove for the overtime-winner.
Conor actually started the season with Pittsburgh's AHL affiliate, he was first promoted from the AHL in December and made his NHL debut on December 16, 2015 in a 3–0 loss against the Boston Bruins.
Sheary was born June 8, 1992 in Winchester, Massachusetts to Kevin and Robin Sheary. Caitlin and Courtney are his two sisters.
He attended The University of Massachusetts-Amherst, as a senior he played in all 34 games leading the team in points with 28 on nine goals and a squad-best 19 assists.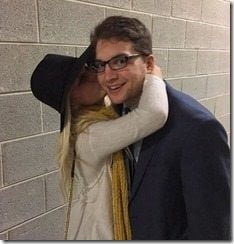 The undrafted player made his professional debut, at the conclusion of his senior season with the Minutemen, with the Wilkes-Barre/Scranton Penguins of the AHL at the tail end of the 2013–14 season, and remained with the club into the post-season to produce 11 points in 15 games.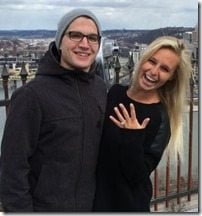 As for his personal life, things seem to be looking pretty good. He has been dating former figure skater, Jordan Sullivan since meeting while attending Cushing Academy.
The couple has obviously matured together and by their social media photos, it's clear to see they do pretty much everything together and though, it might be too soon for some, when you know, you know, the couple became engaged last March.
Jordan K Sullivan is originally from Topsfield, Massachusetts. According to her LinkedIn, Jordan goes to Northeastern University for a Bachelor of Arts (BA), Communication Studies major and Journalism minor. Her resume includes a number of gigs, including being the yearbook editor at Cushing Academy, a model and actress at Model Club Inc. She has also did a fashion stylist internship and is currently listed as a Marketing and Communication Co-op at Phillips Lighting.
As a Nationally competitive figure skater she holds three gold medals at State Games of America. The event was hosted by U.S. Figure Skating's Olympic Training Camp in Colorado Springs, Colorado at World Arena.
The wedding is set for August 18, 2018.
You can find the pretty blonde on Instagram here.