Brittany Morgan Williams
This lovely young lady is Brittany Morgan Williams aka Brittany Williams; she is the stunning girlfriend of Josh Allen, the 6'5″ quarterback for the Buffalo Bills, who prior to the NFL played college football at Reedley College,  and for the Wyoming Cowboys at the University of Wyoming.
Josh was the 7th overall selection selected by the Buffalo Bills in the first round of the 2018 NFL Draft.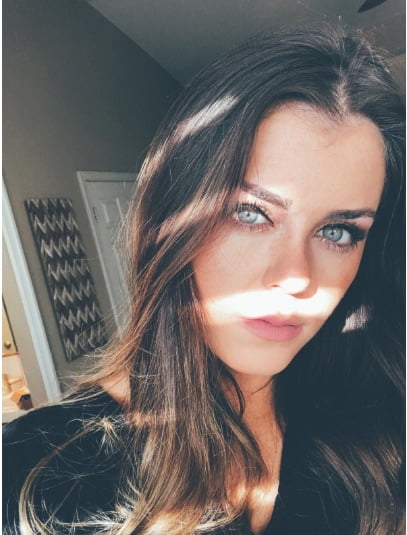 As noted above, Josh is one lucky guy indeed, after all his girlfriend Brittany is absolutely gorgeous! but before getting to know this beauty let's dig into the life of her talented stud!
RELATED STORIES: MEET THE BUFFALO BILLS' BEAUTIFUL WIVES AND GIRLFRIENDS!
Josh Allen Family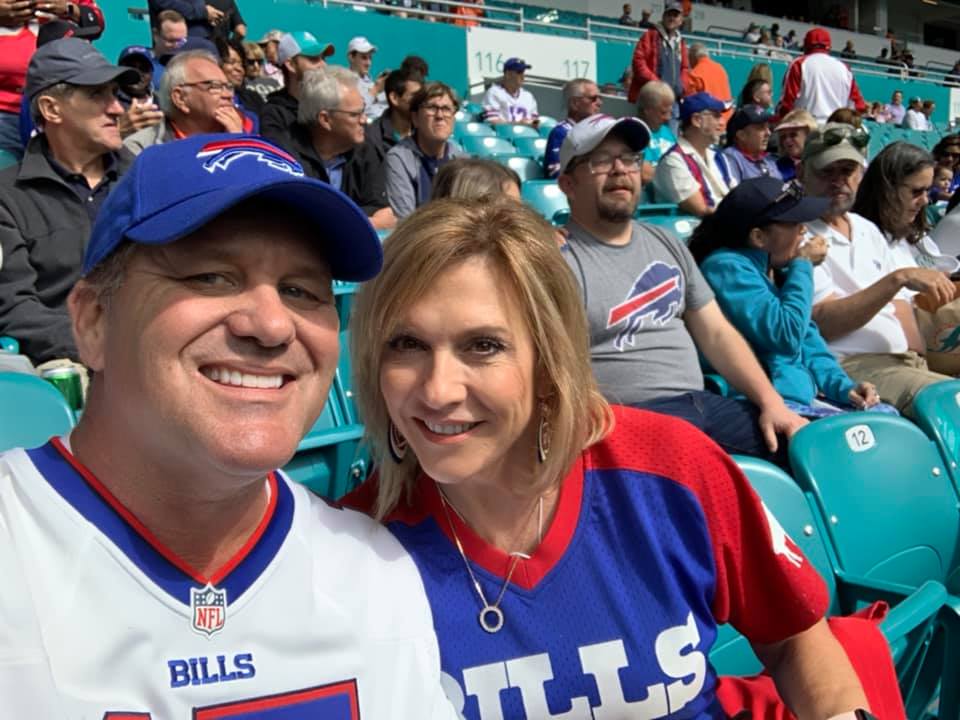 6'5 (1.98cms) Josh was born Joshua Patrick Allen on May 21, 1996, in Firebaugh, California. He is one of the children born to Lavonne and Joel Allen, also proud parents to Josh's siblings; brother Jason and sisters Nicala and Makenna.
Josh Allen Mother Lavonne Allen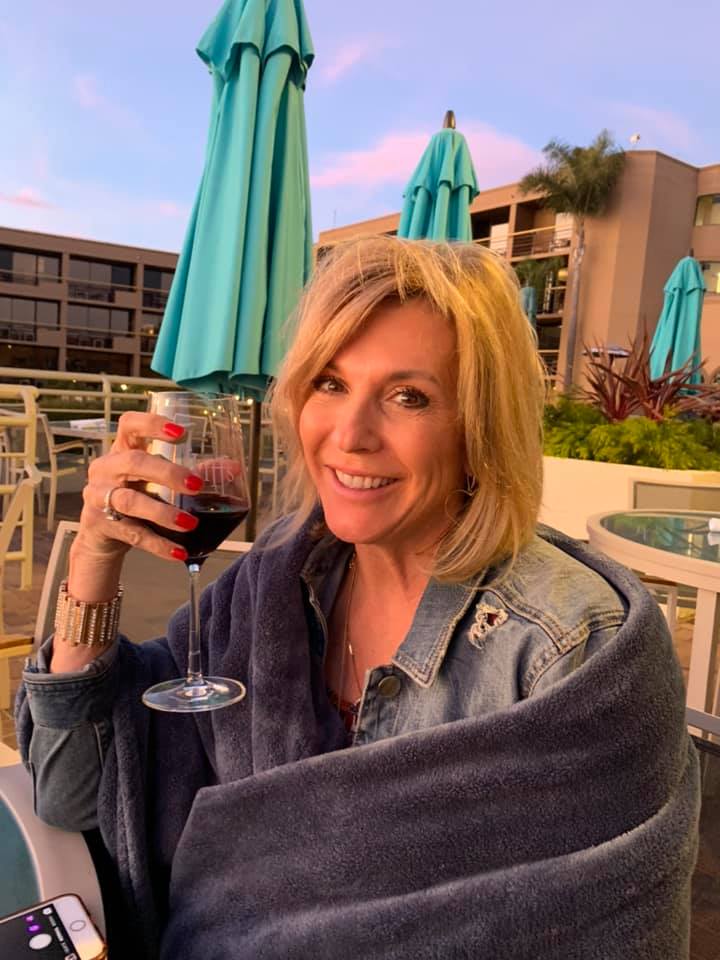 Josh Allen's mom, Lavonne Allen was born Lavonne Rae Rae Vonallman on August 1st, 1964. Lavonne married Joel Allen when she was pretty young, had their first two children in their 20s.
Later they welcomed two more children, all grew up on a 2,000-acre farm where they grew small grains, cotton, cantaloupes, all of her children helped out on the farm; however, Josh was the more energetic of all.
"We basically have row crops — cotton, cantaloupes, small grains — and a lot of it requires sprinklers or movable irrigation pipes, and Josh was always involved in that," Joel told the Denver Post. "If I wanted him to drive a tractor, he was there. He even chopped cotton. He did it all. I think that helped him with his work ethic. He's not afraid of hard work."
With her children busy at school, Lavonne kept herself busy in her restaurant in Firebaugh, California called The Farmer's Daughter.
Josh Allen father Joel Allen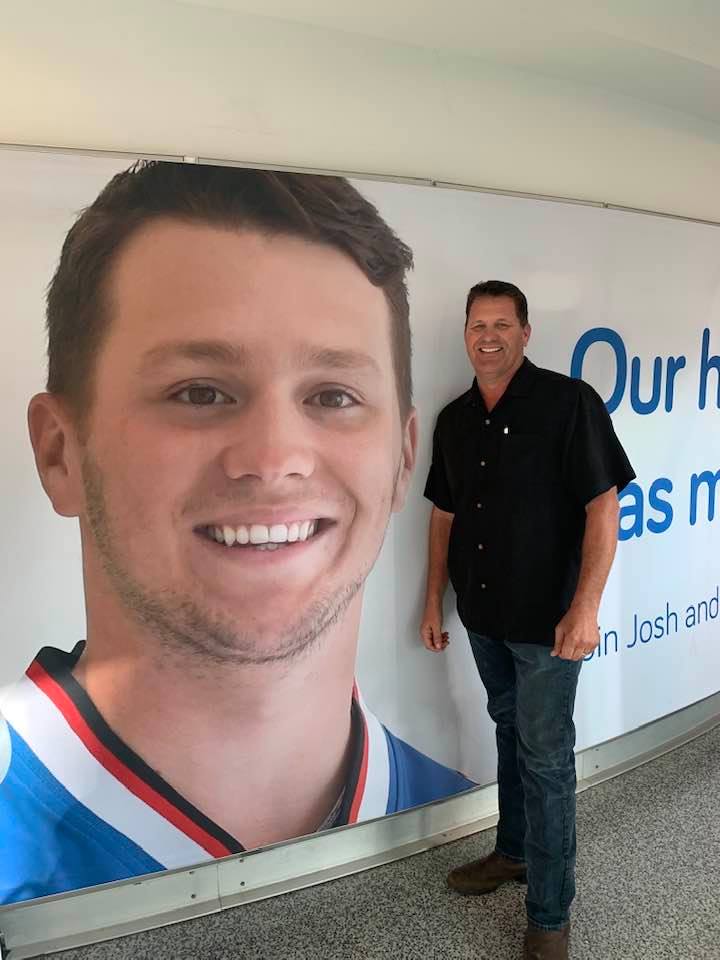 Mr. Joel Patrick Allen was born on January 1, 1964; he is one of the children of Patricia "Pat" Lee Allen and A.E. "Buzz" Allen, both of Joe's parents died in November 202 and 2013, respectively.
Joel's siblings are Cindy, John, and Todd.
Joel and his brother Todd, the agonizing work a farm require.
"Sometimes you work so hard, and it's so hot, you just want to sit there and cry," Todd said. "You kill yourself out here."
"I would love for my sons to get into this business," Joel said, "but the stress is agonizing. I frowned on my boys getting into this because I don't want them enduring sleepless nights and constant worry."
Josh's dad Joel graduated from Firebaugh High before receiving his degree in Agricultural business management from California Polytechnic State University.
He is a former Board Member Firebaugh Las Deltas Bond Committee, former President of Broadview Coop Gin, and Firebaugh Cal Ripken Baseball.
He is the co-owner and co-operator of Joel Allen Ranch, he serves on the board at St. Joseph's School.
Josh Allen Siblings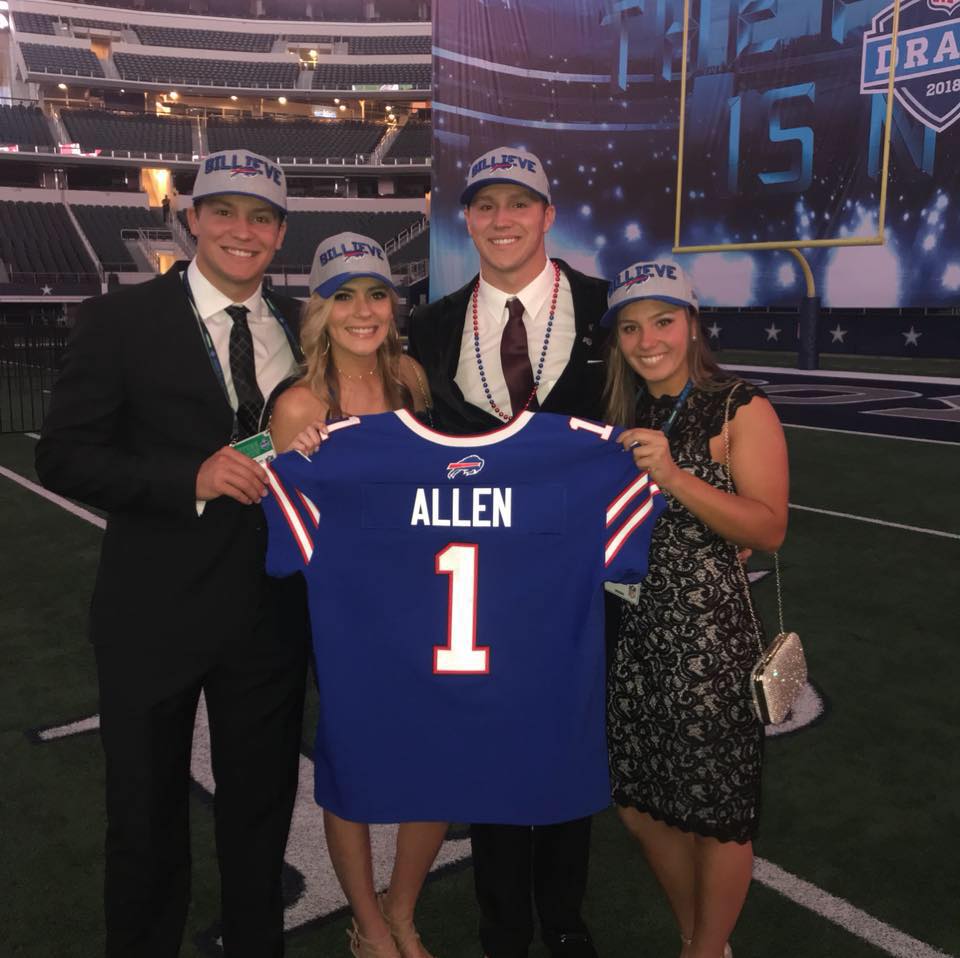 Jason Allen
Josh's 6'4 brother Jason Allen, played basketball, football, and baseball at Firebaugh High School where he graduated in 2015. He currently plays baseball with the Gauchos at Saddleback College.
Like his big brother, Jason Allen is off the market ladies, he not only dating but also engaged the lovely Ms. Delani Diaz.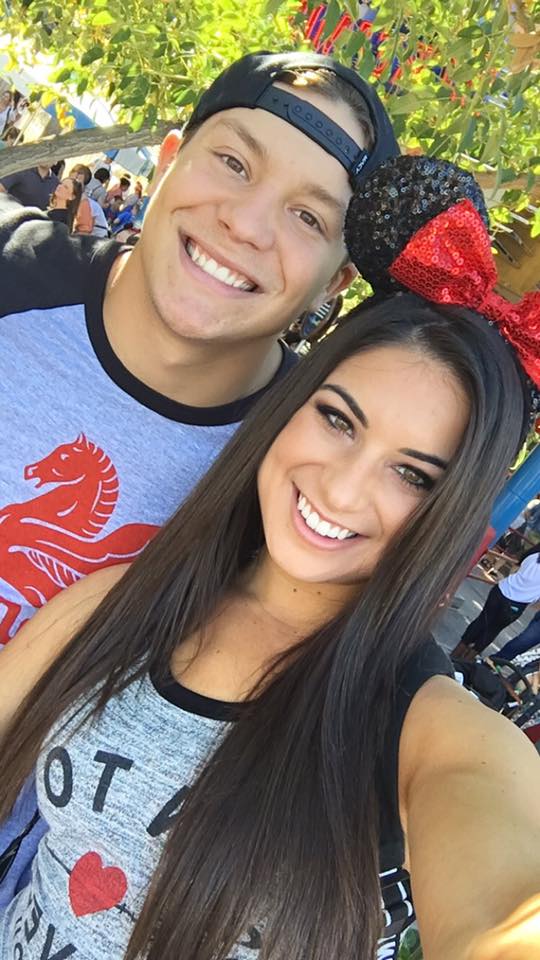 Nicala Allen
Nicala Allen born on March 8th, 1993 is the Campaign Development Director at the Leukemia & Lymphoma Society in Fresno, California. Prior to that, Nicola was a marketing coordinator for the Orange Coast Magazine.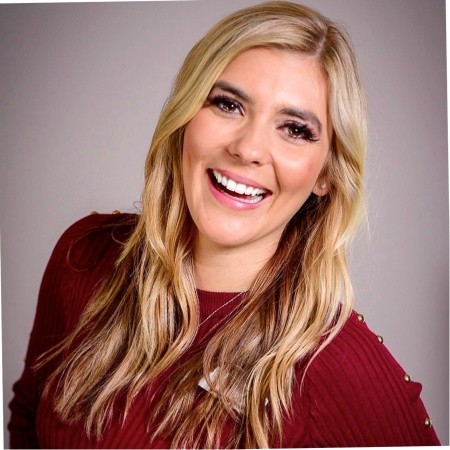 She studied political science and government at the University of Oxford in 2012, before graduating in 2015, with a Bachelor of Arts in Communications Studies and a minor in sociology from California State University-Long Beach.
Nicala and her boyfriend Brayden Madden tied the knot on June 20, 2020, in Goleta, California according to their wedding registry.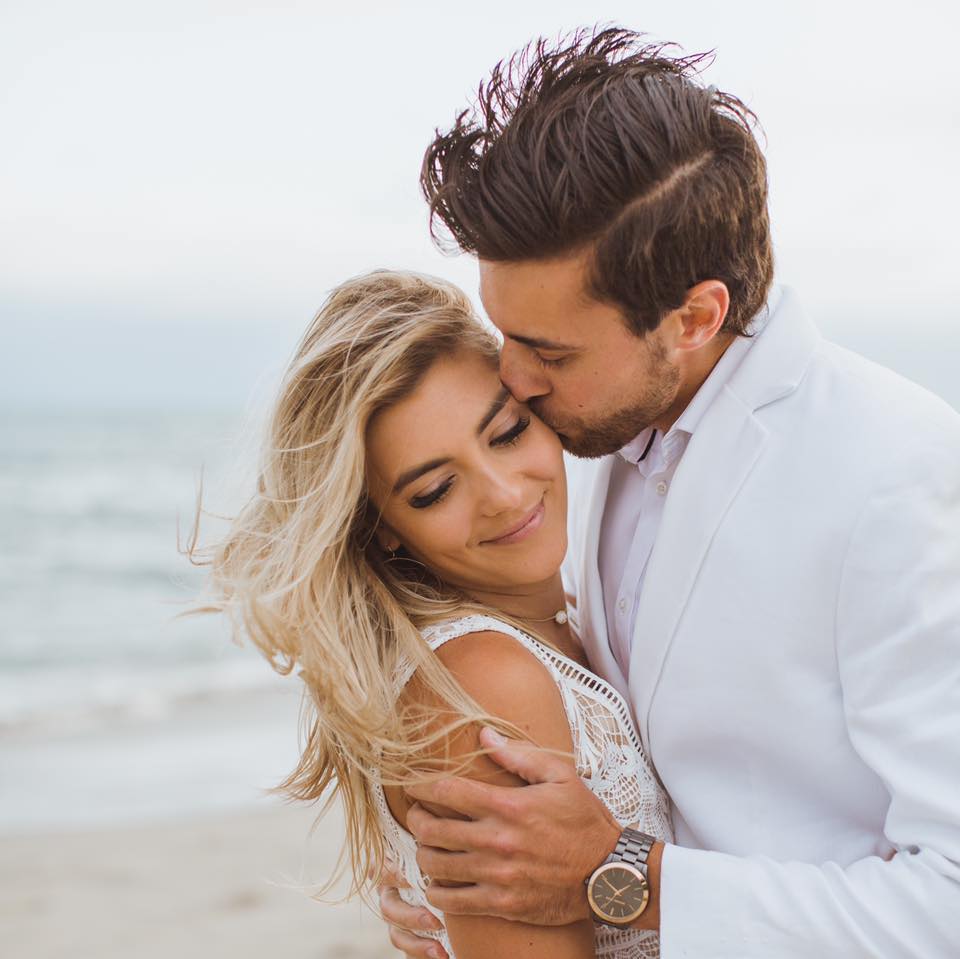 Makenna Allen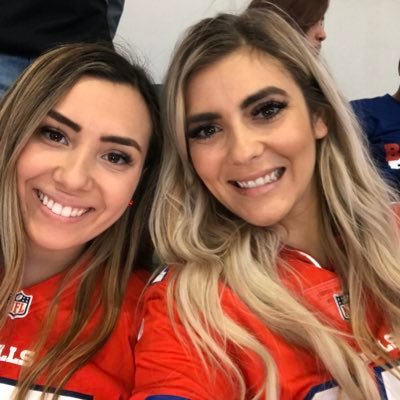 The youngest Makenna Allen graduated from Firebaugh High School in 2019, where she also played basketball, volleyball, and softball.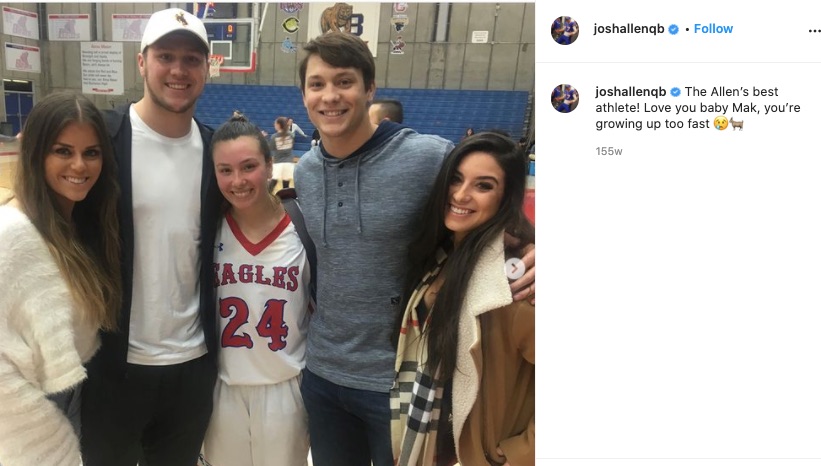 According to her Instagram, Makenna Allen will graduate from the University of Arizona in 2023.
Josh Allen

Reedley College
It is unclear why josh chose Reedley College, maybe the fact that his cousin was married to one of the football assistant coaches had something to do, but what Josh did in the field there was amazing, ironically only two universities showed interest in him, The University of Wyoming and Eastern Michigan who later withdrew their offer after Allen visited Wyoming
His chapter at Reedley Community College ended after one year, Josh aged 452.2 yards of total offense per game, passed 2055 yards, 26 touchdowns in 10 games, he started in 6.
Josh Allen

University of Wyoming
In his first year with the Wyoming Cowboys, Allen threw for 51 yards in 2 games. The following year he played in 14 games, threw 3,202 yards and 28 touchdowns. His last year at the University of Wyoming, Josh threw for 1,812 yards, 16 touchdowns on 11 games. Josh graduated with a bachelor's degree in social science in December 2017.
NFL
The Buffalo Bills selected him in the first round (7th overall) during the 2018 NFL draft. Josh signed his four-year rookie contract worth $12 million on July 25th. He competed for the starting quarterback position against AJ McCarron and Nathan Peterman, the latter won the starting QB position and Josh was his backup, McCarron was traded to the Oakland Raiders.
Allen made his NFL debut against the Baltimore Ravens on September 9, 2018. He finished that season throwing for 2,074 yards, 10touchdowns in 12 games.
During the 2019 season, Josh played in 16 games, threw 3,089 yards and 20 touchdowns.
In 2020, Allen threw for 4,544 yards, 37 touchdowns in 16 games.
The Buffalo Bills will play against the Indianapolis Colts during the NFL Wild card round.
Josh Allen Girlfriend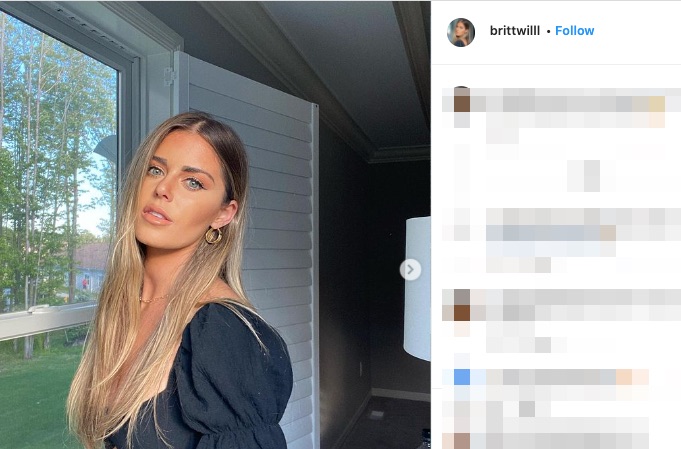 24-year-old Brittany Williams is one of two children born to Denise and Chris Williams, Superintendent at Paso Robles Joint Unified School District and a Fresno State graduate.
Brittany has one older brother, Jordan who graduated from Fresno State in 2015 and lives in Kentucky with his new wife Chessa Whaten Williams.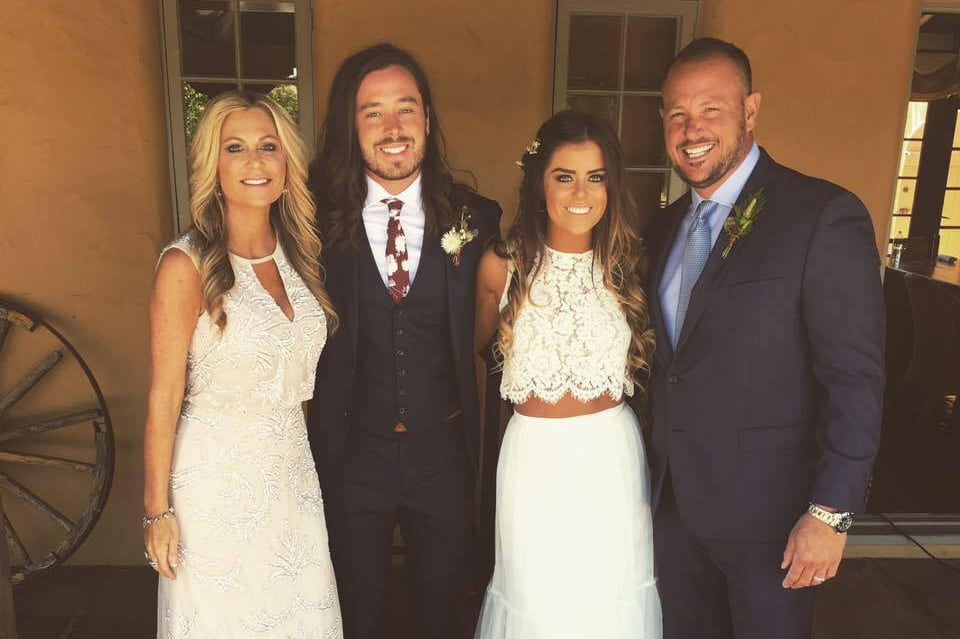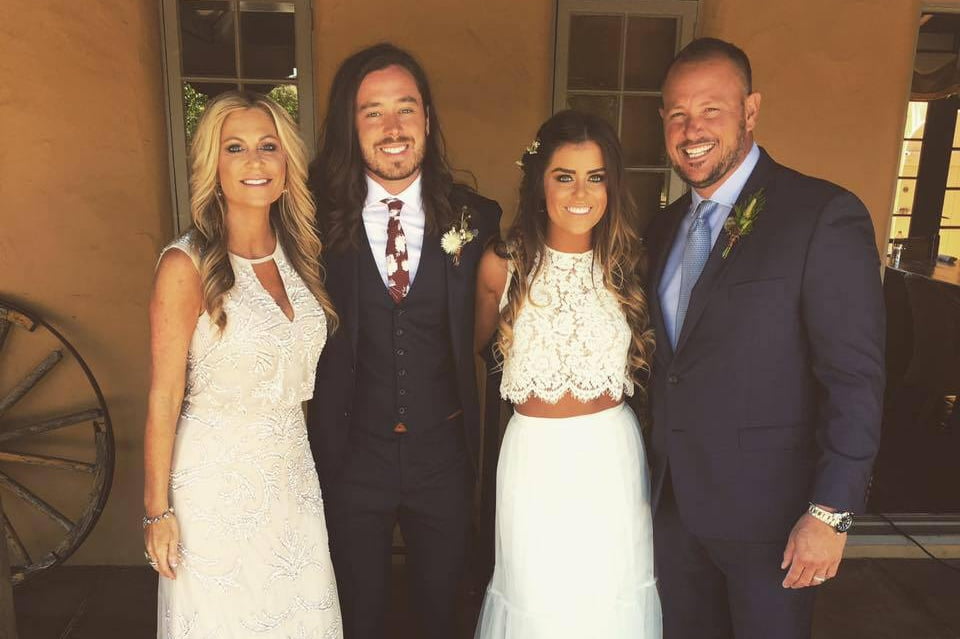 Furthermore, Brittany graduated in 2014, from Clovis North educational Center in Clovis, California. Subsequently got into Fresno State, where she is a member of the cheerleading squad.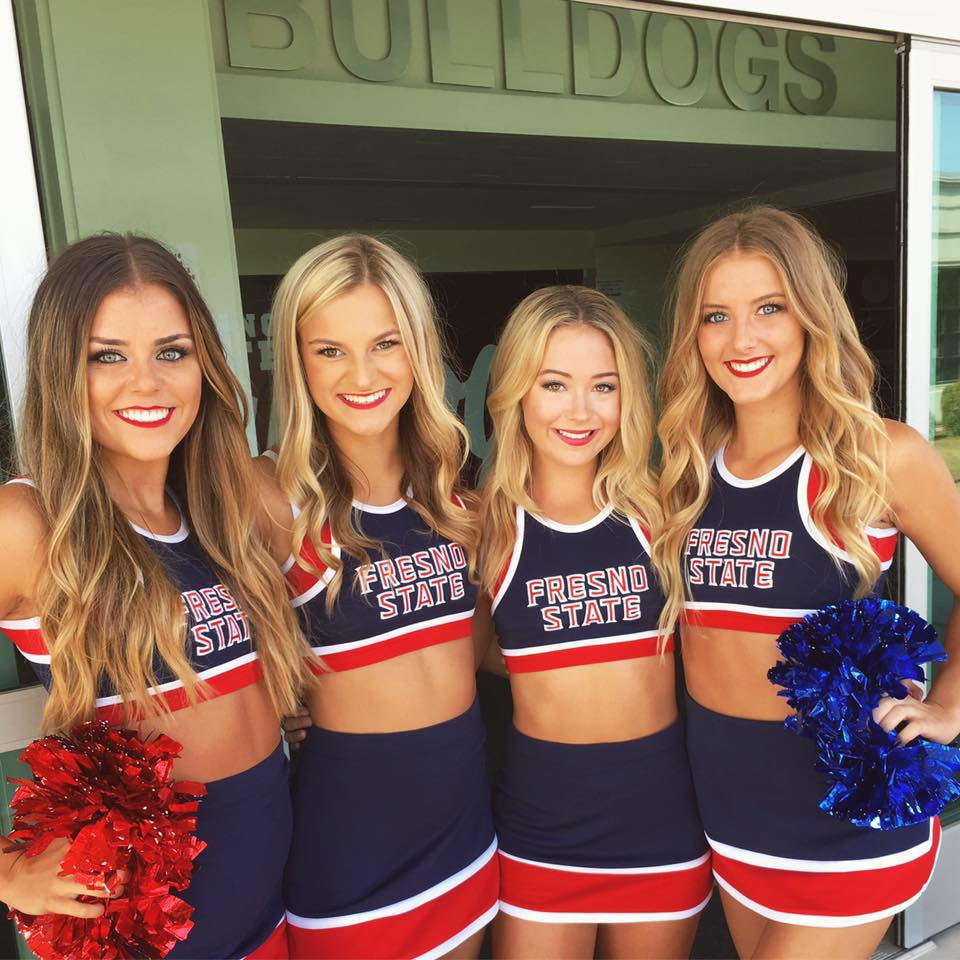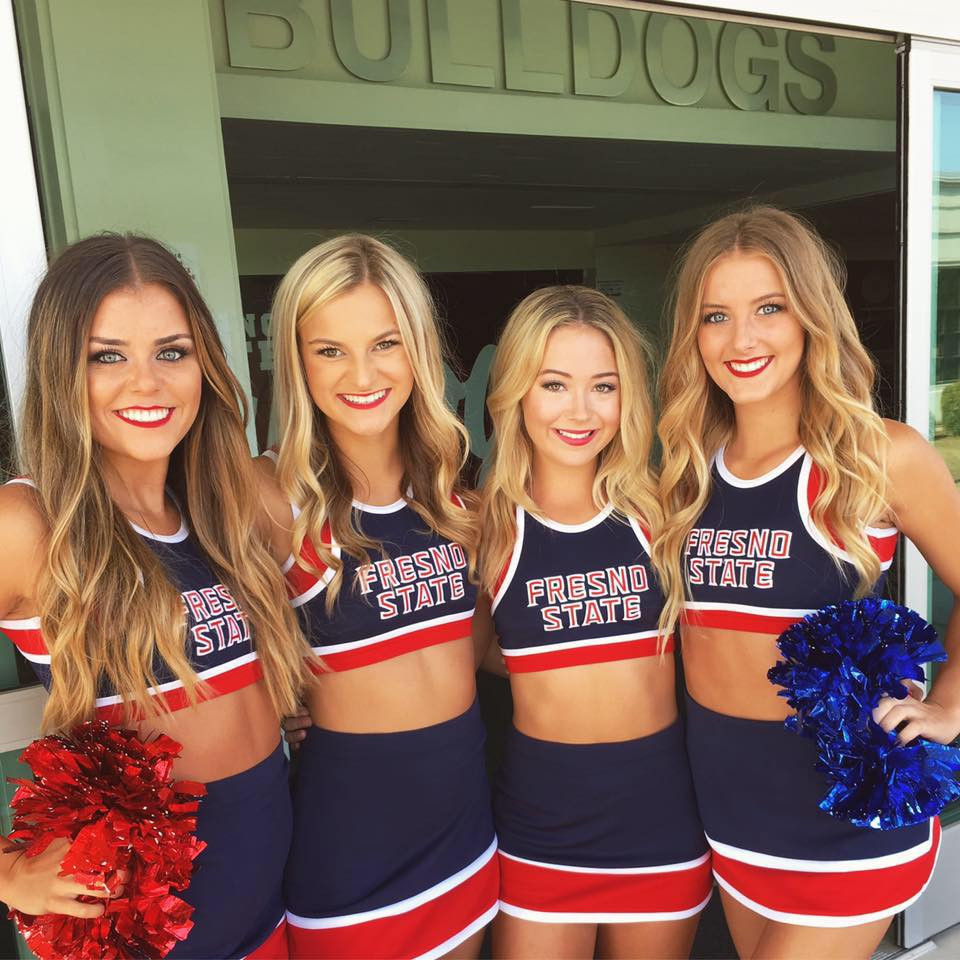 Brittany Morgan Williams graduated in 2018, with a degree in Agribusiness/Agricultural Business Operations.
Ms. Williams has been dancing since she was a little girl, and competed in several dancing competitions nationwide.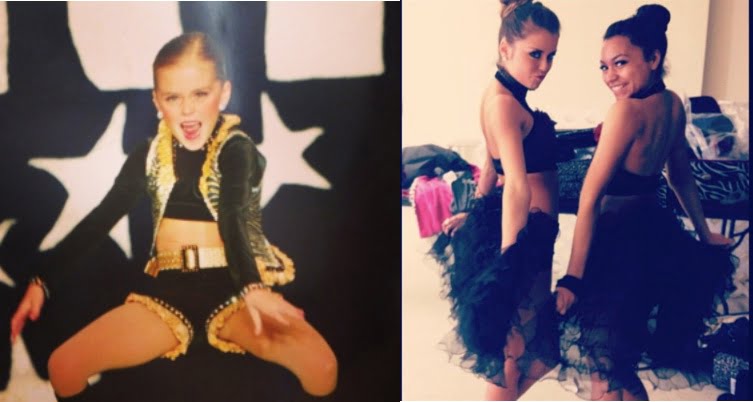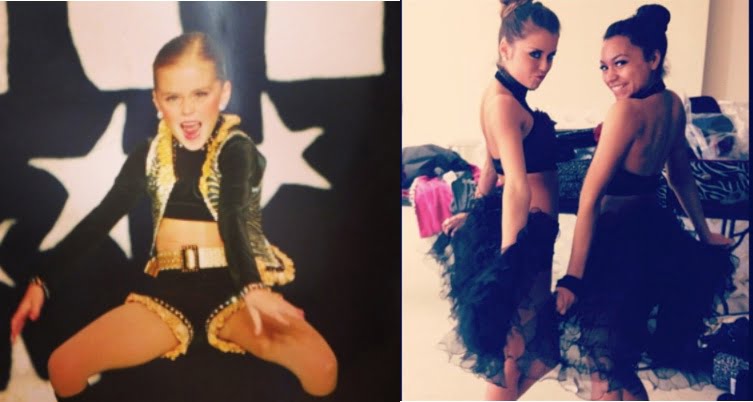 Josh and his girlfriend Brittany met when they were children, but it was until 2016, that they started dating.
Brittany is currently a pilates instructor, you can check her pilates workouts on Pilates by Britt.
Josh Allen girlfriend Brittany Morgan Williams is on Instagram
Read: Meet Gabe Davis Mother Alana Davis