This amazing lady is Alana Davis, the beautiful, caring, and loving mother of NFL player Gabe Davis, the talented 6'2 wide receiver currently playing for the Buffalo Bills. Gave also played college football for the UCF Knights at the University of Central Florida.
Gabe Davis College
On June 5, 2016, Gabe Davis committed to play at UCF. In his Freshman year, Gave recorded 27 receptions for 391 yards and four touchdowns in 13 games. Davis recorded 53 receptions for 815 yards and seven touchdowns in 13 games, 12 of which he started.
In his junior and last year at UCF, Gabe Davis recorded 72 receptions for 1,241 yards and 12 touchdowns in 12 games.  He finished his college career by being named into the third-team All-America pick by Pro Football Focus, first-team selection on the All-American Athletic Conference squad, first-team all-conference honoree by Pro Football Focus, was named into the Biletnikoff Award Watch List and received honorable mention All-America selection by Phil Steele.
Gabe Davis  NFL Career
April 25, 2020: The Buffalo Bills selected Gabe Davis in the fourth round, 128th overall in the 2020 NFL draft.
May 8, 2020: Gabe signed his rookie-level contract with the Bills.
September 13, 2020: He made his regular season debut against the New York Jets.
September 20, 2020: He recorded his first touchdown against the Miami Dolphins.
January 16, 2021: Gabe sustained an ankle injury during the divisional-round game against the Baltimore Ravens.
September 15, 2021: He suffered a pedal ankle sprain.
September 17, 2022: Gabe suffered a pedal ankle sprain at a Saturday practice.
Gabe Davis Net Worth
According to Over the Cap, as of December 2022, Gabe Davis has a net worth estimated at $4 million.
Gabe Davis Contract and Salary
On May 8, 2020, Gabe Davis signed a four-year, $3,994,380 contract with the Buffalo Bills. The deal included a $699,380 signing bonus, $699,380 guaranteed, and an annual salary of $998,595 and a base salary of $895,000 in 2022. 
Gabe Davis Girlfriend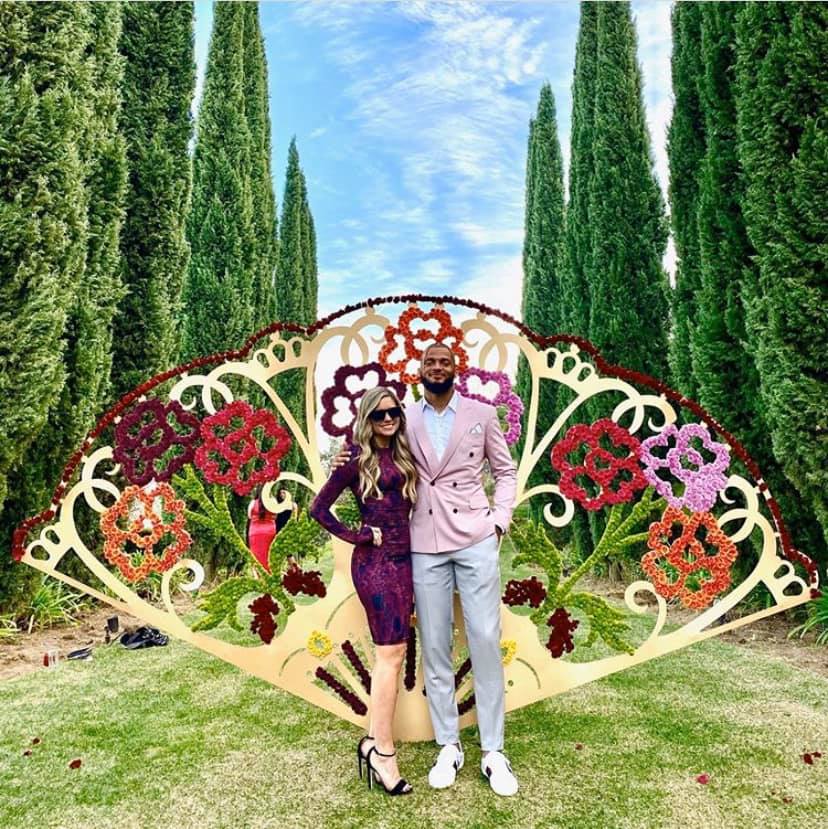 It looks like Gabe Davis doesn't have a girlfriend now; he hasn't been married and has no children. Gabe Davis was seen with this beautiful gal at the 2020 Roc Nation Brunch in L.A.
Gabe Davis Parents
Gabe Davis was born on April 1, 1999, in Fernandina Beach, Florida; he is one of three children born to James and Alana Davis; also proud parents to Gabe's younger siblings, Jordan and Kayla.
Gabe Davis Father
There is not much information about Gave Davis' father. Some sources claim Gabe's dad is named James Davis; judging from a letter he wrote to his mom, Alana, she played the role of both his parents.
Thanks for playing the role of a mother and a father. I know it was tough, and I know a lot of what you did for us went unseen. I can't put into words how much I love you for that. The older I'm getting, the more I understand just how much you did for us. Being a single mom isn't easy…add three kids to that equation and it's simply God's work.
Gabe Davis Mother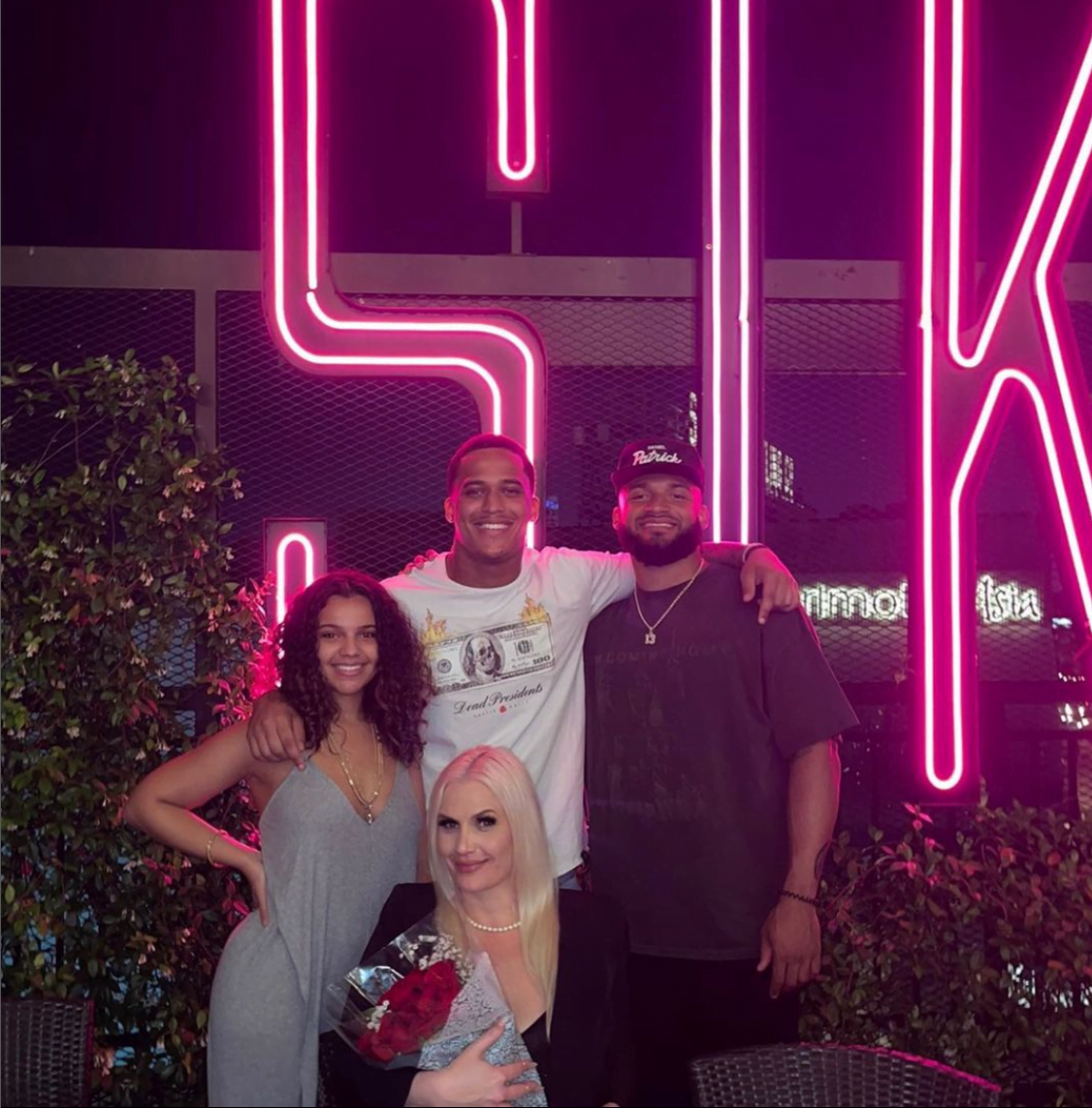 Alana Davis, Gabe's amazing and gorgeous mother, raised him and his two younger siblings all alone. Alana worked several jobs to support her children.
You kept a smile on your face as you worked multiple jobs, leaving before we woke up to getting home after we were asleep. Us kids had everything we could have imagined—every meal on the table, every activity, the gaming systems, you name it. You sacrificed so much for us, and watching you taught me what real hard work looked like.

I will carry so much of you with me as I move to Buffalo. You showed me the importance of always being determined. That's been a part of every step in our journey. We've always been underdogs, from not getting a lot of big offers out of high school to getting drafted in the fourth round. Mom, you taught me just because I was a late bloomer didn't mean I couldn't rise to the top. You raised three kids and the odds were stacked against you, but look at us. We are some pretty great kids, if you ask me. You did that.
I want to continue to make you proud. It's really just been you and me. Through all the ups and downs, you were the only one that was always there. You've always been my biggest cheerleader. When I got that call from the Bills, I could see in your eyes how proud you were. Man those hugs and tears we shared were years of backbreaking work and sacrifices built up into one moment. I'll hold onto that memory forever.
Alana Davis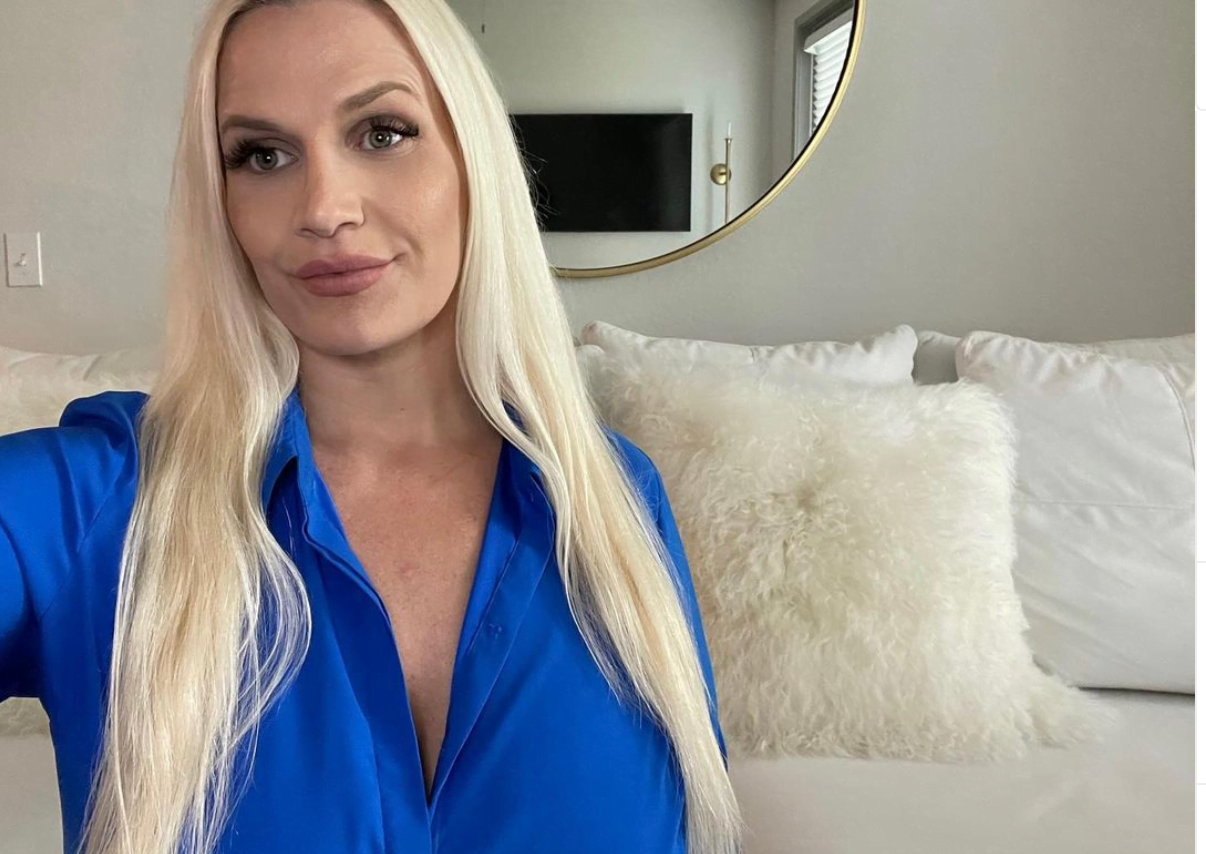 Gabe Davis' momma Alana was born Alana Jean Davis on November 17, 1980. She is, without a doubt, her children's biggest fan.
"He believed in himself for a long time," Alana said. "I was so proud of that because for so many years I struggled with confidence but to see my son be confident in who he is, that's just the ultimate for me."
"I watched her work and sacrifice a lot for us," Gabriel said. "The biggest thing I felt like she taught me was don't ever let anybody tell you you can't do anything."
As noted, in addition to Gabriel, Alana is the proud momma to Jordan and Kayla Davis. Alana's dad Bob Parker served as pastor. He lives with his wife Gloria Parker, in Lake Mary, Florida. Alana has one sister that we know of, Brenda Parker Davis.
Gabe Davis Siblings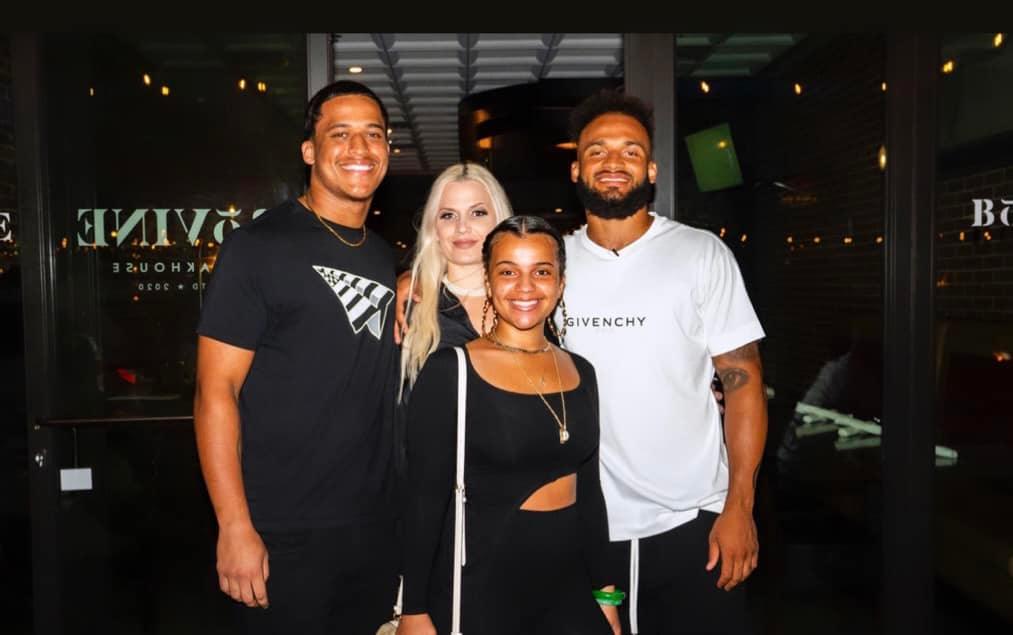 Jordan Davis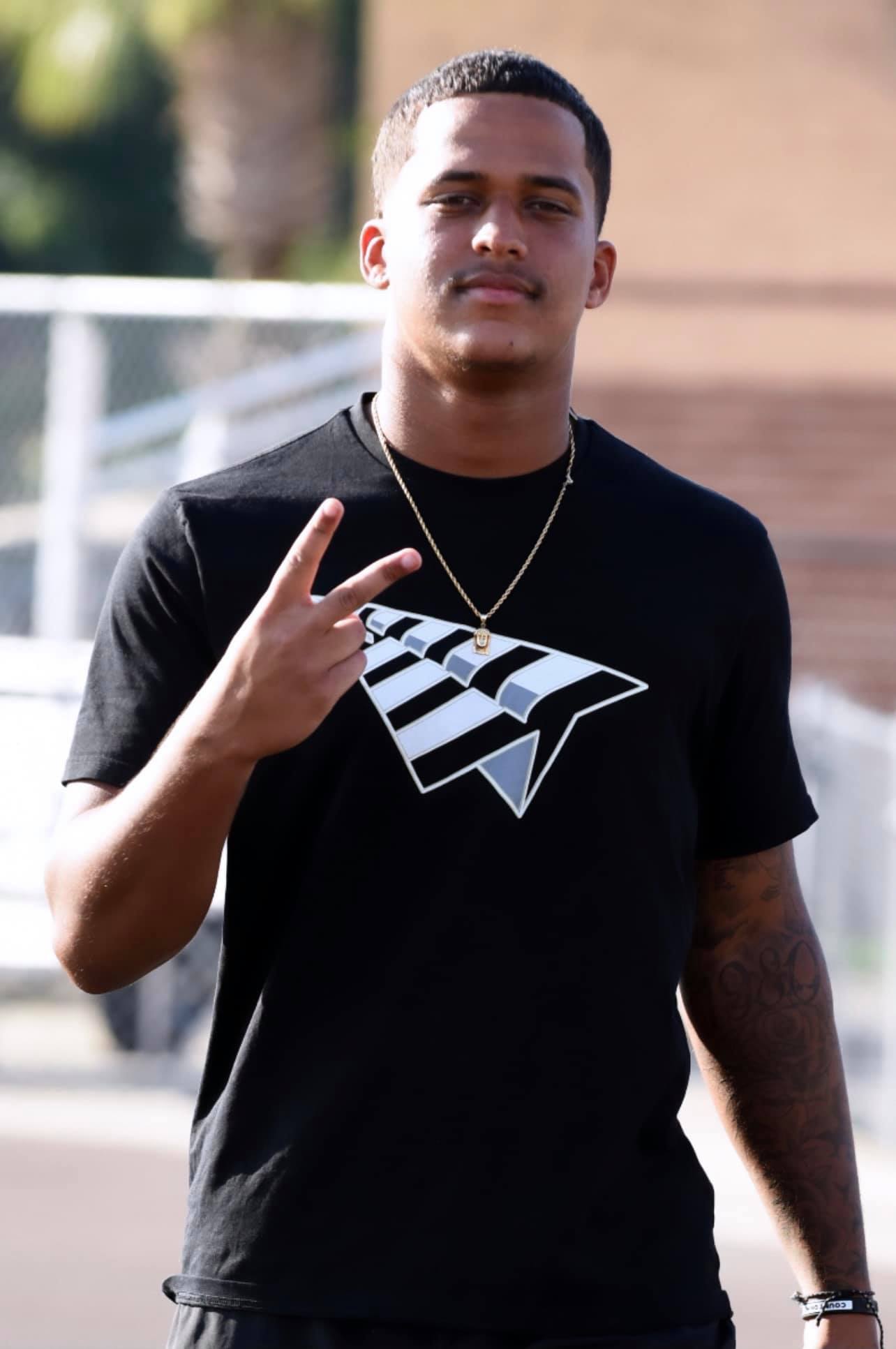 6'4 Jordan Davis graduated in 2019 from Seminole High School. He is a junior at the University of Central Florida, where he is pursuing a degree in criminal justice and is a member of the UCF Knights Football Team; Jordan, a tight end, sat with an injury his freshman year but was able to appear on special teams for six games after he was clear to play.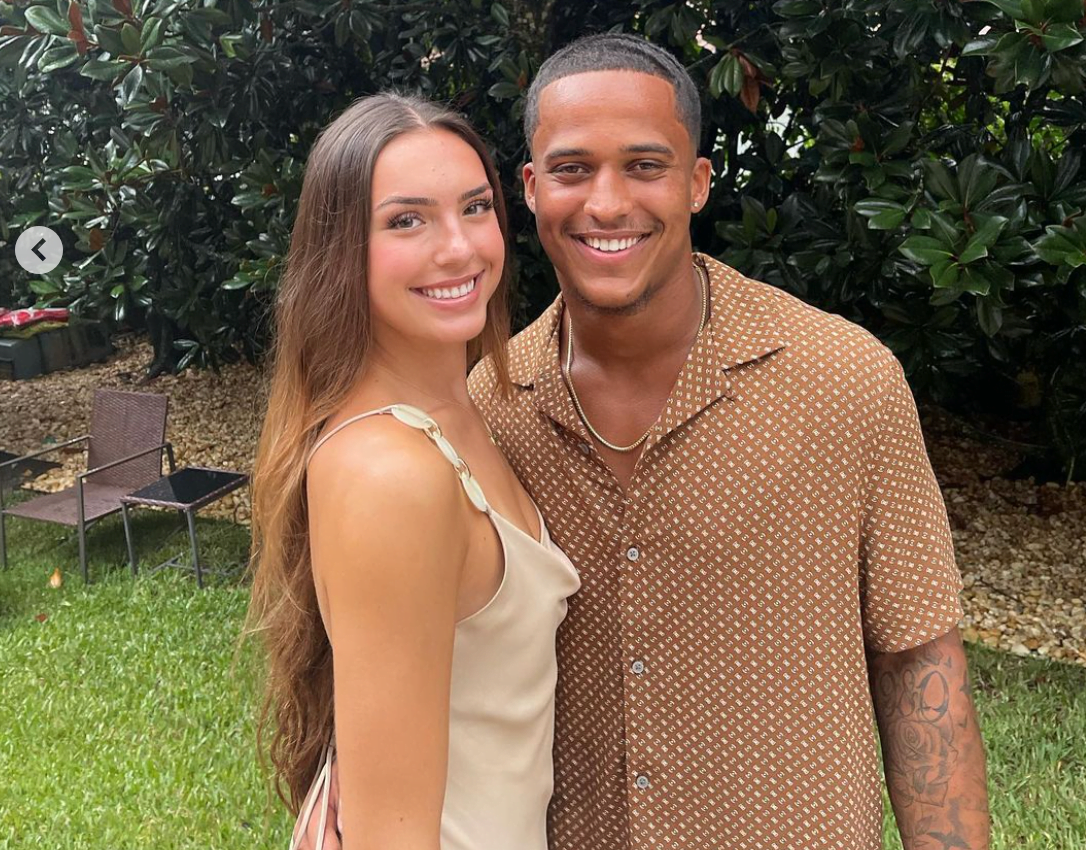 Jordan Davis has been dating Haley Peterson for a while.
Kayla Davis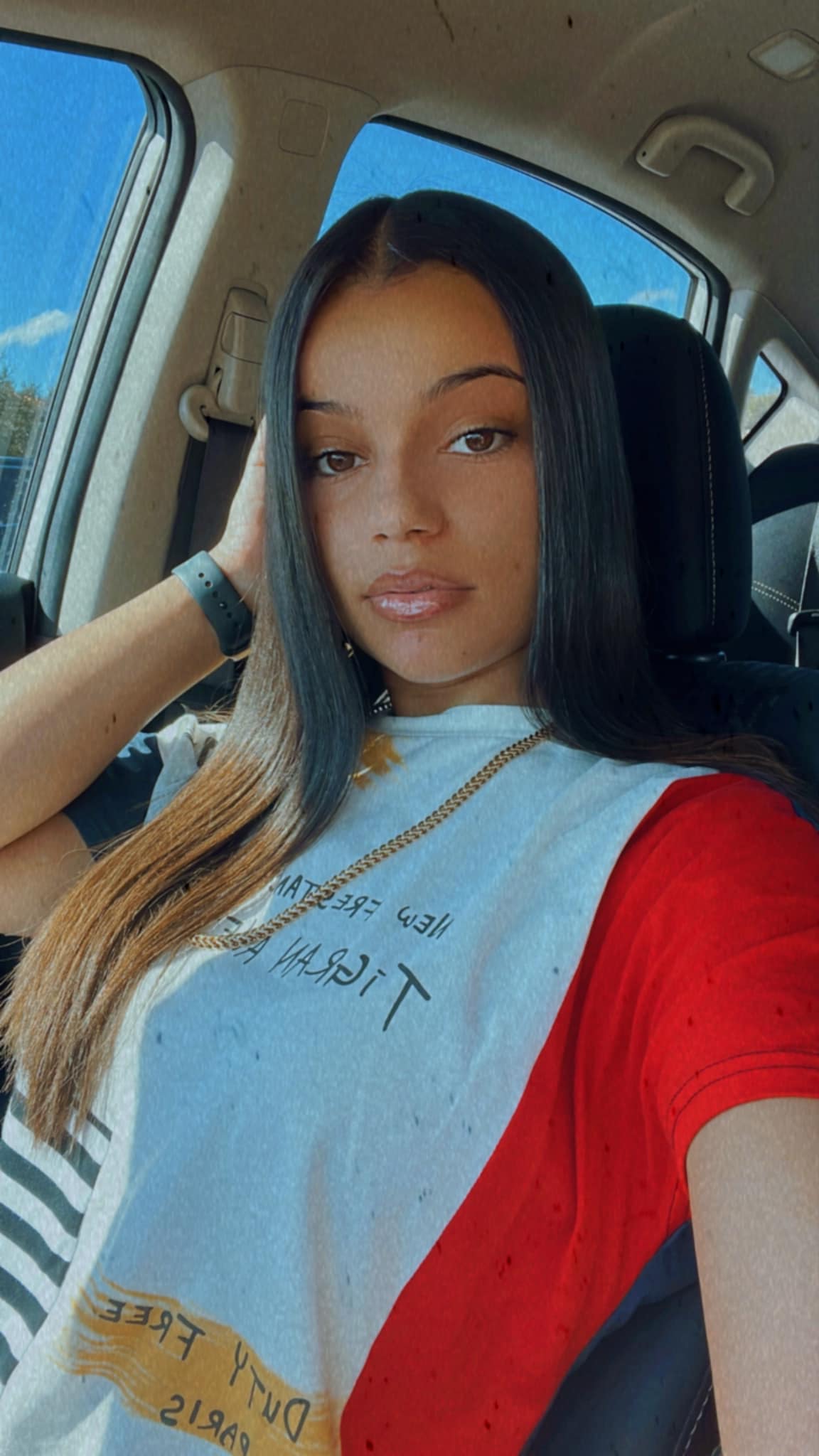 Gabe's dro-dead gorgeous sister Kayla Shae Davis born October 13, 2000, has been living on the west coast since she graduated from Seminole High School in 2018.