Sarah Kelly
Meet the lovely Sarah Kelly; she is the stunning girlfriend of college basketball player Josh Perkins, a point guard for the Gonzaga Bulldogs at Gonzaga University in Spokane, Washington.
Just before we can tell you about Sarah, let me just tell you three awesome facts about her beau.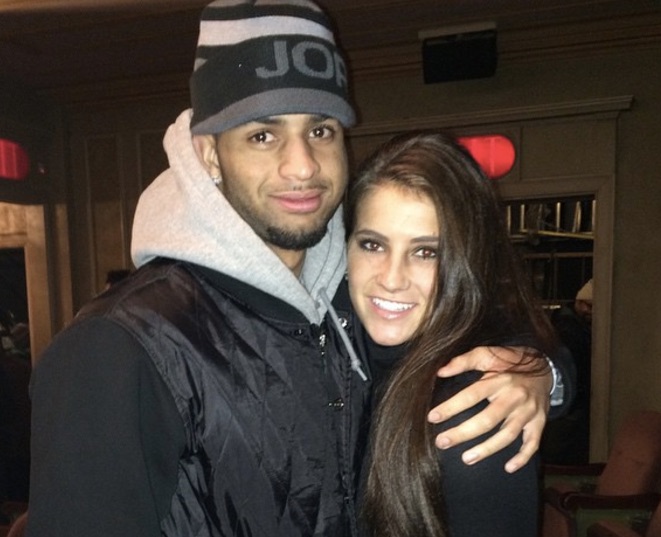 The first thing you need to know is that 6'3″ Perkins was born on August 25, 1995, in Denver, Colorado.

He first attended at

Regis Jesuit High School in Aurora, subsequently transferred to Huntington Prep school in West Virginia.

In addition to receiving offers from Gonzaga, Perkins got the attention of UCLA, Uconn, Kentucky, Kansas, Syracuse, Minnesota, Connecticut, and Baylor.

Eventually, committed to Gonzaga

 

on August 24, 2014.
As noted, JP is dating this lovely gal.
5'10" Sarah Kelly is one of two children born to Jim and Velvet Kelly of Huntington, West Virginia. Her brother Vense is a CPL in the United States Marine Corps.
20-year-old Ms. Kelly a point guard with the Spring Valley Wolves graduated in 2015 from Spring Valley High School.
Received special honorable mention her sophomore year, first-team AAAA all-state her junior and senior year; first team all-MSAC her sophomore, junior, and senior year.
She is currently a student at Marshall University in Huntington, West Virginia, where she also is a sideline reporter. Josh and Sarah have been dating for over three years.