Jovi Nicole Engbino
Jovi Nicole Engbino is the hot girlfriend of NFL player, Manti Te'o. The 6'1″ linebacker for the New Orleans Saints. He also played for the San Diego Chargers and college football at Notre Dame prior to the NFL.
The Chargers selected him in the second round (38th overall pick) in the 2013 NFL Draft. He posted a career-high 62 tackles this past season. He has 1.5 sacks in his career along with two interceptions.
We couldn't be happier for Manti, who was the victim of a hoax during his final season at Notre Dame when his terminally ill long-distance gal pal was revealed to be an elaborate prank.
Now, Manti who is currently in his third season, appears to be smitten by the hot model.
They are yet to confirm the news, but according to Black Sport Online, Manti can be seen in several of her Instagram snaps.
Meet Jovi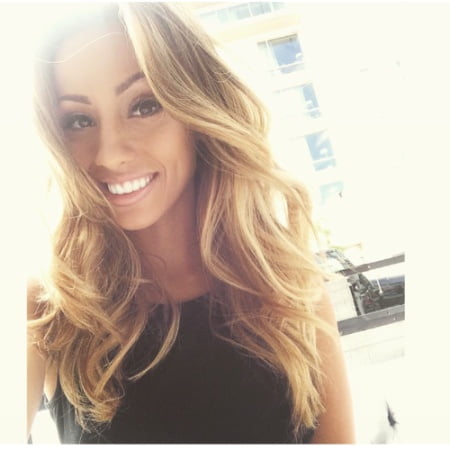 Black Sports Online reported that the two "have been dating for a few months." Then Nicole posted a video on Instagram with her smiling as Te'o looks over her shoulders with the caption "Missing this creep best birthday surprise ever!!"
Other Images on her profile also include a photo of her wearing a No. 50 Te'o then Chargers jersey and a video at a Chargers game which zooms in on Te'o walking on the sideline and pointing in her direction.
It appears this time, Manti's new girlfriend is for real, with an interesting criminal record?
According to info online, Jovi Nicole Engbino has been in trouble with the law. According to an article from The ; Jovi Nicole Engbino was arrested in 2014.
Jovi Nicole Engbino was born January 14, 1988. Arrested and charged in Maricopa County, Arizona;  with –possession/use and drug paraphernalia possession/use. According to mugshots.com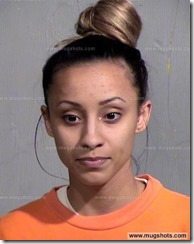 It seems like Jovi has cleaned up ever since and has left the thug life in the past. Jovi Nicole Engbino described as a social media model, she has over 22K followers on Instagram.
Who doesn't have a past right? For the record, we thinkJovi Nicole Engbino looks great, she has a sick body indeed!
Ms. Engbino, graduated in 2007 with a degree in business administration and management from Arizona State University. She works as a sales support specialist at Robert Half in San Diego.
You can find Jovi Nicole Engbino on Instagram here.