Kate Bock
Kate Bock is the stunning model girlfriend of NBA player, Kevin Love. Her handsome 6'10" beau is a power forward/center currently playing for the Cleveland Cavaliers. Keep reading to know Kate Bock's biography.
Kate Bock's boyfriend was born Kevin Wesley Love on September 7, 1988. The California native is a three-time all-star player who snagged his first NBA championship earlier this year with the Cavs.
Kevin –who is the son of former NBA player Stan Love –was one of the top-ranked prospects out of Lake Oswego High School in Oregon. He played one season of college basketball for the UCLA Bruins and led the team to a Final Four appearance in the 2008 NCAA Tournament.
He was then selected fifth overall in the NBA Draft by the Memphis Grizzlies, but traded shortly after to the Timberwolves in the 2008 NBA draft.
The NBA star is known for his three-point shot and tough rebounding. He spent the first six years of his NBA career with the Minnesota Timberwolves before a blockbuster trade sent him to the Cleveland Cavaliers in 2014. He won an Olympic gold medal with the U.S. national team in 2012 and an NBA Championship with the Cavaliers in 2016.
Love grew up with two siblings, Collin and Emily. His uncle is Mike Love, yes, the Beach Boys co-founder.
Kevin surely has had a solid year, that includes having a stunning woman next to him.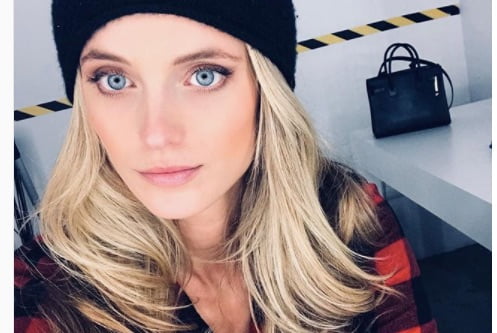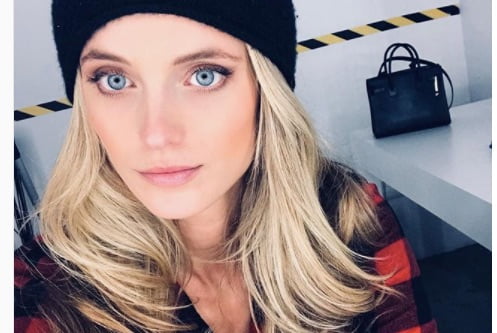 Kate Bock was born Kate Lynne Bock on January 30, 1989. The leggy blonde hails from Vancouver, Canada but is currently based in New York.
The Canadian native voted "Rookie of the Year" for her first appearance in the Sports Illustrated Swimsuit Issue, has been featured from 2013 to 2016.
The green-eyed gal is managed by Lizbell Agency. She is currently signed to Elite Model Management NY and has her own website.
Kate Bock attended West Vancouver Secondary School. She was discovered at an early age while at a local swimming pool. She began modeling soon after her graduation.  Kate quickly moved to Paris to pursue a modeling career.
She speaks French fluently and has appeared in spreads including, Maxim and Elle. She has also modeled for Victoria Secret.
Aside from modeling, Kate is also a jewelry designer. You can check out her collection, Cattura Jewelry here.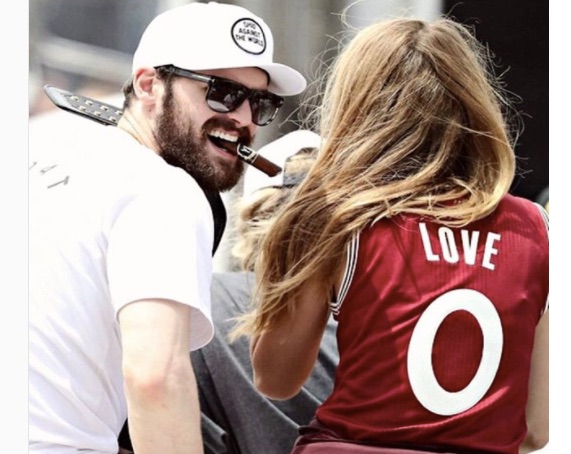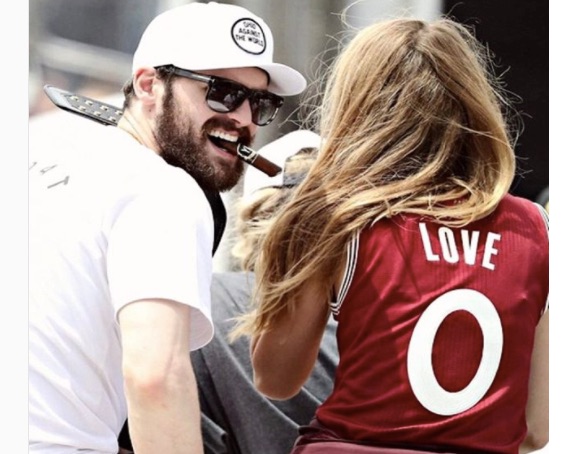 Bock and Love have been seeing each other for a few months. The lovebirds have been spotted together a number of times and though the couple hadn't confirmed their relationship, we had no doubts after she accompanied her man during the Cavaliers championship parade.
You can find Kate Bock on Twitter here.