Kendra Randle
Kendra Randle formerly known as Kendra Shaw is the gorgeous wife of NBA player, Julius Randle, the talented 6'8 power forward with the New York Knicks. Keep reading to learn about Kendra Shaw's biography.
Julius Randle Parents
Kendra Randle' husband was born Julius Deion Randle on November 29, 1994. The Dallas, Texas native was raised by their mother Carolyn Kyles.
Mrs. Carolyn Kyles an accountant with LPB Energy Management, is also the proud mother of his daughter Nastassia Caldwell Randle.
Julius was a McDonald's All-American his senior year at Prestonwood Christian Academy. Randle was named ESPN's #3 overall player for the high school graduating class of 2013.
Julius Randle College
He played one season of college basketball for the University of Kentucky –where he lead the Wildcats to the NCAA Championship game as a freshman in 2014. On April 22, 2014, forgoing his last three years of college eligibility, Julius declared for the 2014 NBA Draft .
Julius Randle NBA Career
On June 26, 2014, Julius Randle was selected 7th overall by the Los Angeles Lakers.
On July 13, 2014, Randle signed his rookie-level contract with the Lakers.
Julius Randle played just 14 minutes in the Lakers' regular-season opener in 2014-15 before being ruled out for the rest of the season due to a broken right leg.
On October 29, 2014, Randle underwent surgery to repair the fracture.
On July 2, 2018, Then an unrestricted free agent had his right renounced by the Los Angeles Lakers
On July 8, 2018, Randle signed with the New Orleans Pelicans.
Julius debuted with the Pelicans against the Houston Rockets on October 17, 2018.
On June 16, 2019, a free agent Randle declined his second-year option.
On July 9, 2019, Julius Randle signed a deal with the New York Knicks.
On August 27, 2021, Randle signed a contract extension with the Knicks.
Julius Randle Contract and Salary
Onon August 27, 2021, Julius Randle signed a four-year, million contract with the New York Knicks. The deal included a $106.4 million guaranteed and an annual salary of $29.2 million.
Julius Randle Wife
Kendra Shaw and Julius met during his lone season at Kentucky (2013-14) and have been inseparable ever since. Kendra has already enjoyed the perks of dating an NBA player. She and Randle were on a luxury vacay through Greece when he proposed on June 20th.
Julius and Kendra Randle got married at The Resort At Pelican Hill in Newport Beach, California, on August 3, 2017. Among their guest were Randle's coaches Luke Walton and Byron Scott, and teammates Tarik Black, Nick Young, Larry Nance, Ivica Zubac, and Jordan Clarkson, among others.
Kendra Randle
Kendra Shaw hails from Lexington, Kentucky. This NBA wag falls in the typical model-girlfriend category, not that there's anything wrong with that; in fact, is our favorite category.
Shaw's obvious looks made her a semifinalist in the 2013 Miss Kentucky Teen USA pageant. The blonde studied fashion merchandising at the University of Kentucky. She also attended the prestigious Fashion Institute of Design & Merchandising in Los Angeles.
Kendra has gained major social media attention. She has over 45.7K followers on Instagram.
Julius Randle Children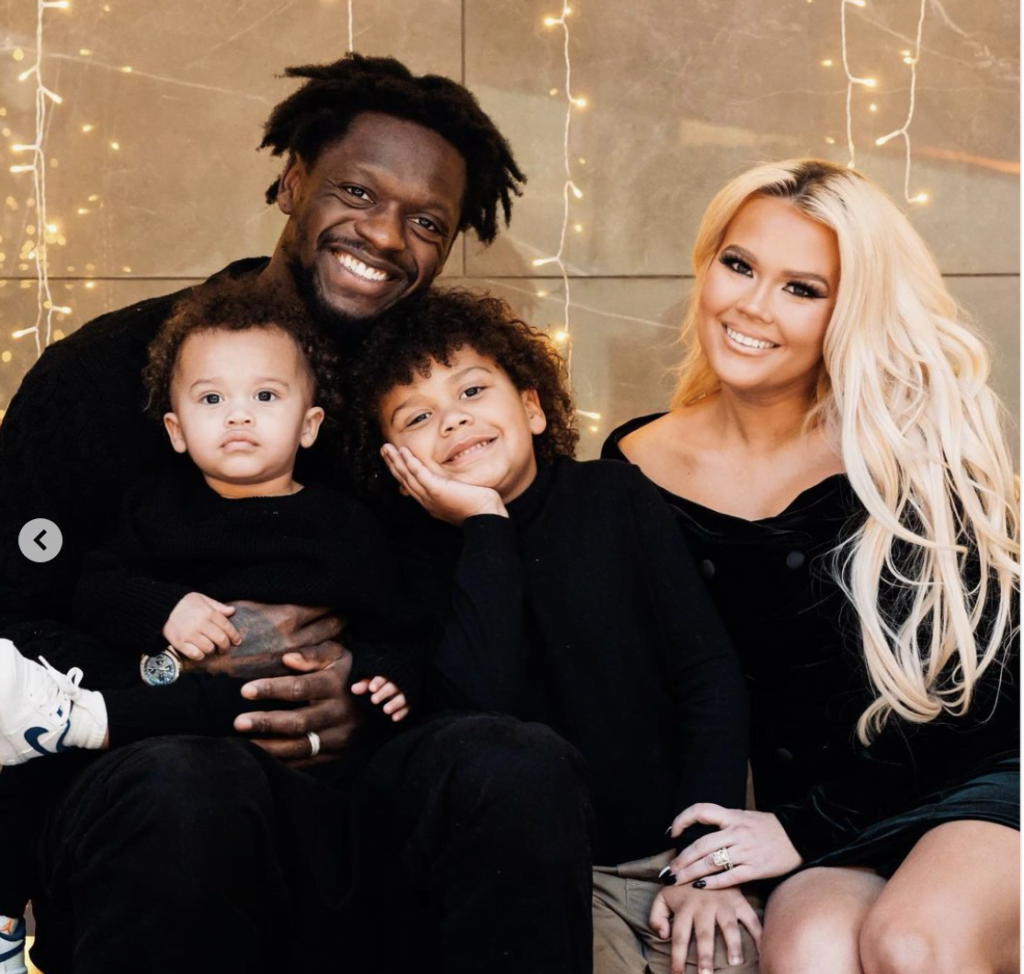 Kendra and Julius Randle Shaw are the proud parents of two beautiful and incredible children, Kyden Jay Randle born on December 23, 2016, and Jayce Carter Randle, born on October 16, 2021.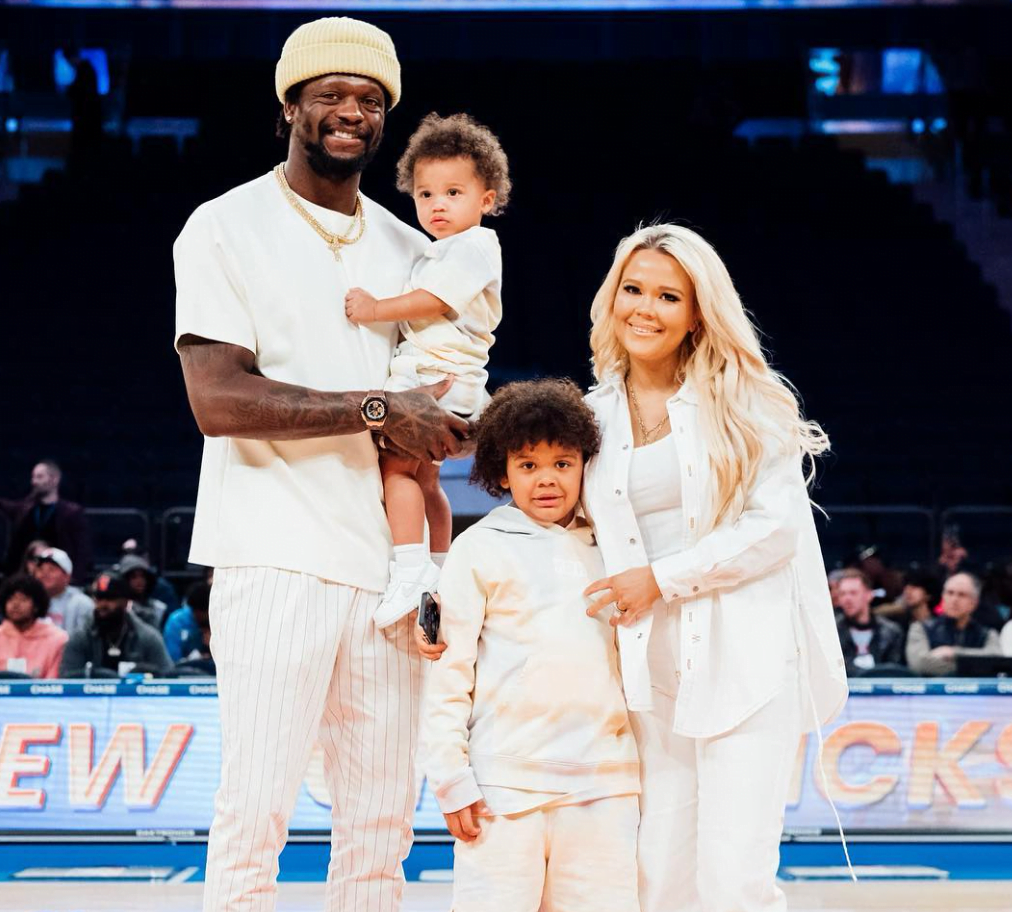 Gabe Vincent Mother Cynthia Vincent