Kara Keough
This lovely lady is Kara Keough aka Kara Keough  Bosworth; she is the wife of former New York Giants outside linebacker Kyle  Bosworth. Kara one of the children of former MLB player Matt Keough appeared in The Real Housewives of Orange County. The couple met when they were both students at UCLA.
Let's meet Kara Keough:
Kara is the daughter of Jeana and Matt Keough. Her mother is one of the original "Real Housewives of Orange County" and her father was former Yankees pitcher. Kara is the sister of Colton and Shane Keough, both athletes. She is known for starring on the hit reality show Real Housewives of OC.
Kara and Kyle moved to Florida when he was signed to the Jaguars in 2010, and still live there today. She works as a Marketing Specialist for Accounting Principles, Ajilon Professional Staffing & Parker + Lynch in Jacksonville.
She studied Interpersonal Communication at the University of California, Los Angeles from 2009 to 2011, and had two years of undergraduate education before transferring to UCLA at the University of California, Berkeley.
Mrs. Bosworth has also appeared in the movies Outbreak in 1995 and Implicated in 1999. Also in the 1999 TV series Chicken Soup for the Soul and in the 2000 movie Miracle in Lane 2.
Kyle and Kara tied the knot on February 8, 2014; they welcomed their daughter Decker Kate on January 21, 2016.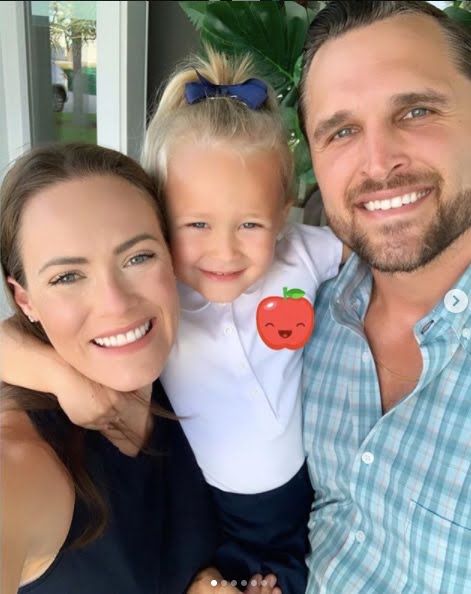 Their son McCoy was born on April 6, 2020, sadly he passed away that same day after he experienced shoulder dystocia and a compressed umbilical cord.
"On April 6th, our son McCoy Casey Bosworth was born at 3:10am. Weighing in at 11 pounds and 4 ounces and spanning 21 inches, McCoy surprised us all with his size and strength (and overall perfection). During the course of his birth, he experienced shoulder dystocia and a compressed umbilical cord."

"He joined our Heavenly Father and will live forever in the hearts of his loving parents, his adoring sister, and those that received his life-saving gifts."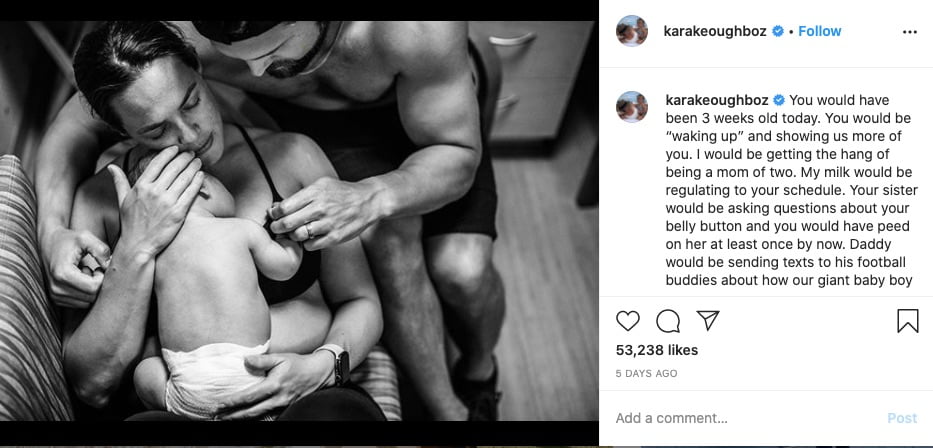 Furthermore, find Kara Keough on Instagram here.