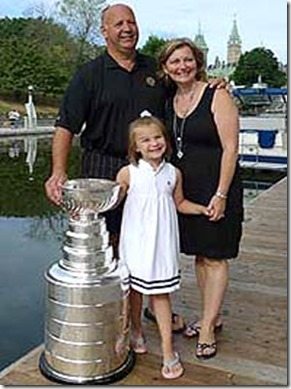 Torn between two countries. Although born in Ontario, Canada Karen Julien's husband, Boston Bruins head coach has found Lord Stanley glory a little far from home. But who is the woman behind Claude Julien's great set of skills and talent?? That would be Karen Julien.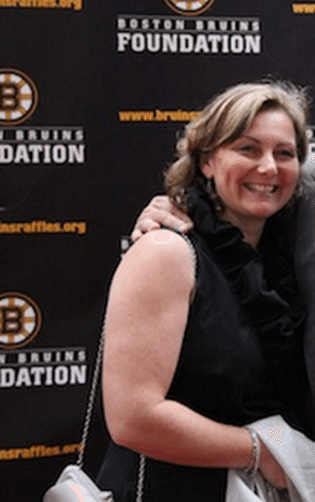 The couple have a cute little 7 year old daughter, named Katryna Chanel. Karen, her daughter and hubby live in Lexington, Massachusetts during the hockey season but they consider Ottawa home as well since they travel back and forth to visit her in laws' since Claude's parents live just outside Ottawa.
There is not much information about this lovely ice queen but she sure has been there for her hubby, winning or loosing and even while Claude played in the NHL, OHL and AHL as a defender during his 12-year career as a player. Because that is what a selfless and loving wife does.
Beautiful Karen is always seen with a smile by her 53 year old NHL coach hubby legend who has led his his team to a Stanley Cup title in 2011. Critics have been tough on her husband saying he should have been dismissed three years ago after the Bruins squandered a three-games-to-none lead over the Philadelphia Flyers and then a 3-0 lead in the seventh game of that Eastern Conference semifinal at home. Or again last year when his defending champions went out in the first round to Washington.
But Julien survived thanks to his family support, and I'm sure tonight Karen will be there like always supporting and cheering on her better half when he leads his growlers to take on the Blackhawks in the Stanley Cup Final in Chicago.
You don't want to miss it!