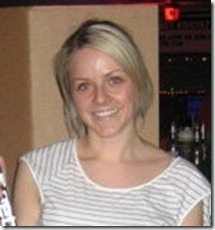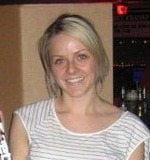 Corey Crawford of the Chicago Blackhawks have waited patiently for a chance to play in the Stanley Cup finals and is determined to take advantage of the opportunity. He leads the NHL with a 1.74 goals-against average in the playoffs. The first game of the Stanley Cup finals is tonight in Chicago.
Crawford's teammates and fans often refer to him as "Crow" for the feathers on the design of his mask. He was recruited by the Blackhawks of Chicago in 2003, and spent almost 10 years before achieving the position of goalie in the National Hockey League (NHL).
28-year-old Crawford has been dating blonde and blue-eyed Sylvie Cormier for a couple of years now. There is not too much information about her on the web, she is not a regular wag who lists as occupation model, pop singer, or reality star, as far as we know. Reportedly, Sylvie and Corey are engaged.
We do know that both Sylvie and Corey are close friends with Bryan Bickell and his fiance Amanda Caskenette and both were members of their wedding party.
Sylvie has been supporting Corey before his NHL debut. It is also known that when Corey bought his new place, Sylvie helped him renovate it and lives with him. They are both from Quebec.