Kari Klinkenborg
This is actress Kari Klinkenborg; the girlfriend of Houston Rockets player Ryan Anderson. You probably remember that at one point the mysterious gal hanging out with NBA player Blake Griffin! A TMZ video of the outing was reported, and apparently, he and Kari have been spotted hanging a few times, the word at that time was that they were an item!
Maybe they were, maybe they weren't; however, nowadays, Kari is betrothed to another NBA player Ryan Anderson who dated Gia Allemand, the former Bachelor contestant who took her life after battling depression.
If you have no clue about who she is, we got you covered!
Gorgeous Kari attended the University of Florida on a volleyball scholarship; holds a degree in broadcasting. She began modeling, appearing in the 2009 calendar Campus Girls USA and eventually made the transition to acting. The future Mrs. Anderson is an actress better known for her roles in The SpongeBob Movie: Sponge Out of Water, The T.O. Show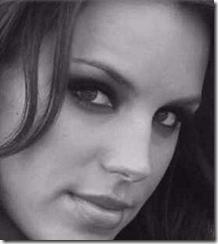 In addition to the previously mentioned; Kari is the founder of feedingsoles.com their mission is to "provide men, women, and children in the Los Angeles area with a basic necessity." While in UF, her favorite event was to sponsor children in need, and after moving to L.A to pursue her acting career she wanted to keep her involvement in the charity community, and thus Feeding Soles was born.
These are the photos that TMZ captured of Kari and Blake.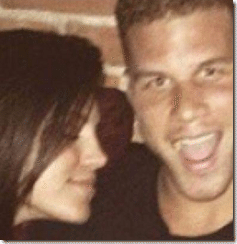 Kari has also made guest appearances on the television shows Castle and Two-and-a-Half Men. And sources say she and Blake wouldn't be an odd match since she is into the athletes' type, allegedly she once dated NFL player Terrell Owens.
Hello Ryan
Whatever happened there, is in the past, because Kari is now dating and engaged to Ryan Anderson, the forward power player for the Houston Rockets.
Anderson flew her to Mexico where he proposed!
"It was right after we got to Mexico because I knew I couldn't hide the secret," Anderson said. "I had a little thing setup on the beach. I'm super romantic. The sun was setting. It was a great, a good time. And good to do it during All Star break because we could enjoy it and relax and come back and finish the rest of the season.

"She was surprised. She's the hardest person to surprise I've ever experienced. Everybody in her family kept it super secret. It was great."
You can find her on Twitter here.