Jacqueline Cruz Towns
Mrs. Jacqueline Cruz Towns aka Jackie Towns is the beautiful momma of NBA player Karl Anthony Towns. Her 6'11' boy is a center for the Minnesota Timberwolves. He also played college basketball with the Kentucky Wildcats at the University of Kentucky.
On March 25, 2020, Karl announced his mother Jacqueline Cruz Towns, tested positive for Coronavirus and was in a medically induced coma.
"She just wasn't getting better," Towns continued. "Her fever was never cutting from 103, maybe go down to 101.9 with the meds, and then immediately spike back up during the night. She was very uncomfortable. Her lungs were getting worse, her cough was getting worse. She was deteriorating. She was deteriorating — and we always felt that the next medicine would help. This is the one that's going to get it done. This mixture is going to get it done."

"I talked to her when she went there and told her I loved her," he said. "Every day I always told her how much I love her. She was telling me things I didn't want to hear so — I dismissed some things she was saying because it wasn't something I want to hear. It came to a point where it's difficult. It's been very difficult for me and my family, to say the least. She's the head of our household. She's the boss.

"She is in a medically induced coma. Since that day, I haven't talked to her, haven't been able to obviously communicate with her. I've just been getting updates on her condition. It's rough, and day by day we're just seeing how it goes. We're being positive; I'm being very positive. So I'm just keeping the strength up for everybody and my family."
On April 13, 2020, Karl Anthony Towns announced his beloved mom Jackie passed away from complications of coronavirus.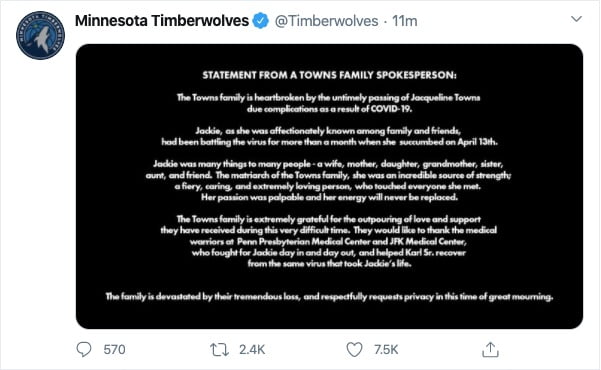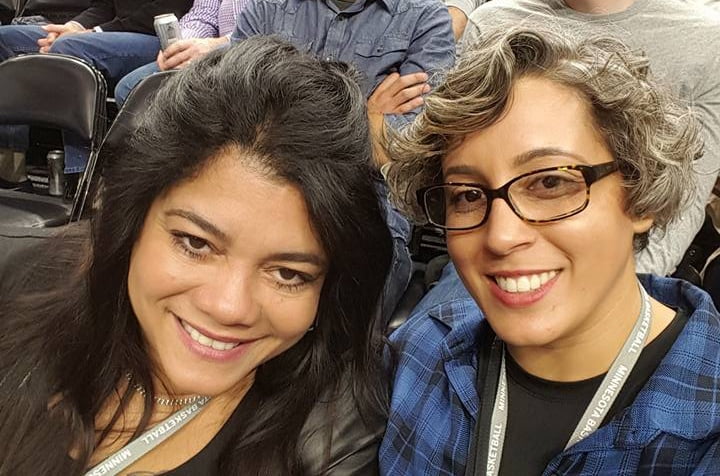 Jackie Towns
KAT's mom Jacqueline Cruz Towns 58, is from the Dominican Republic, it was because of her that Karl, played on the Dominican Republic national team at the age of 16.
"Last year when he visited the Dominican Republic for the first time and saw how kind the people in the country are, he knew he wanted to represent them, which means a lot to me," Jacqueline said.
Furthermore, Basketball has been a part of basketball even before Karl was born, her husband Karl Anthony Towns Sr., 56, played basketball at Monmouth.