Meet Ms. Katina Smith, she is the proud mother of former NFL wide receiver Demaryius Thomas. But sadly there is a particularity between that mother-son relationship. Ms. Smith can only talk to her son, they speak once a week because she is one of the inmates at the Federal Correctional Institution in Tallahassee, Fla.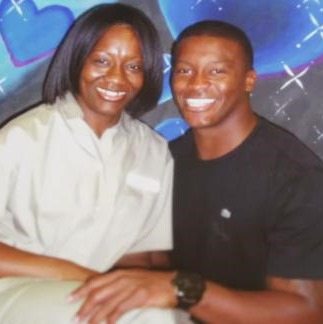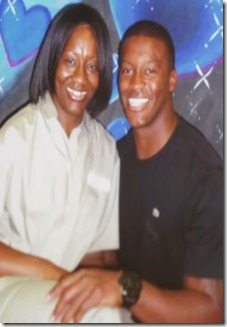 Since we've told you everything there is to know about the 26-year-old pro player, we thought now is his mother's turn. Katina is the mother of three, son Demaryius and daughters Tyeshia and Tonecia Smith. She gave birth to her son when she was only 15-years-old. She and Demaryius's father, Bobby Thomas had met in 1985.
Katina's son was only 12 when she and her mother were arrested on federal charges of conspiracy to possess with intent to distribute cocaine and cocaine base. Katina is the daughter of Minnie Pearl Thomas who faced 40 years to life, Smith 20 years.
But being away doesn't keep her from giving advice to her boy; during an interview, Demaryius' mother said she will be watching the Super Bowl with her mother, Minnie Thomas.
"We pray over the telephone together and I ask him if he's nervous, and I tell him if you make a mistake, don't beat yourself up, he's bad about that. … Make sure you keep your team encouraged, pray for them and play your best,'"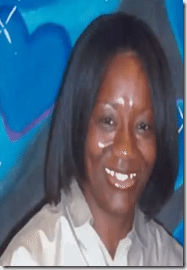 But it was a long road to get to that point, where she could feel her son really loved her and had forgiven her. It took her a decade to come clean to Demaryius and his sisters and tell her children why was she was in prison and how things really went down.
Earlier this year Katina's son has been opening up more about his mother and grandmother. Thomas' mother and grandmother spoke to FOX 31 Denver's Deborah Takahara in an exclusive interview over the phone where she also set the record straight saying
"I was not actually selling drugs. The D.A. wanted me to testify against my mother and said if I didn't testify against my mother, I'd get charged with the whole conspiracy,"
During that hard time, his son bounced from house to house, and finally ended up with his Aunt Shirley and Uncle James. Katina feels grateful for them to help their children in the right direction. She has become her son's biggest supporter, during the AFC Championship Game.
"I was nervous, I was shaking, I was sweating, and waving our pom-poms, and I was holding my breath and I was like 'Oh my goodness, this is really happening, this is really happening,' " Smith said, her voice full of joy and excitement. "We were yelling and screaming and then we had to calm down because we didn't want to disturb any of the other ladies in the unit."
Smith, will make sure to make the respective call to her son on Sunday morning.
Mrs. Smith was 41 when she was released on Christmas Day 2016, Demaryius' 29th birthday; it was said she was holding out hope it could be earlier.
Demaryius Thomas played for the Denver Broncos from 2010 to 2018, he was on the roster that won Super Bowl 50 against the Carolina Panthers. In October 2018, the Broncos traded him to Houston Texas, who subsequently released him on February 12, 2019.
Thomas signed a one-year contract with the New England Patriots on April 16, 2019, they released him on August 31, 2019, the final roster cuts, before signing him back on September 2, 2019.
The New England Patriots traded him to the New York Jets on September 10, 2019. Thomas announced his retirement on June 28, 2021.
Demaryius Thomas was 33, when he was found dead inside his home in Roswell, Georgia on December 9, 2021. His cousin LaTonya Bonseigneur said he had been suffering from seizures.
"He had been suffering from seizures for over a year, and we believe he had a seizure when he was showering," Bonseigneur said early Friday. "We're not sure when he died. We just spoke with him yesterday."