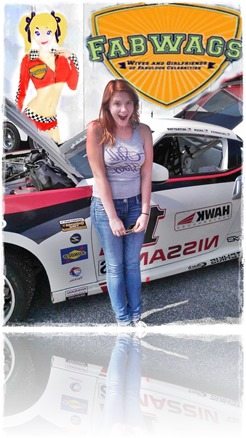 Mike Skeen's pretty girlfriend Kelly Heaphy has been accused of dislocating Max Papis' jaw after she allegedly slapped him across the face. Want to know more about that story and about Ms. Heraphy? Check this out!!
26-year-old Mike Skeen and Max Papis were competing for the third place at the the Camping World Truck Series race in Bowmanville, Ontario, Canada on Sunday but they wrecked resulting is Papis finishing sixth and Skeen 13th, the worst ever for Papis was not this result, but what was waiting for him afterwards.
He said that as he unbuckled his seatbelt, he said one of Skeen's crew members grabbed him inside his truck, and then Skeen's girlfriend Kelly Heaphy confronted him and slapped him pretty hard in the face.
"This crazy lady comes shouting at me, and I had no idea, didn't even understand her, she just started shouting," Papis told ESPN.com some four hours after the altercation at Canadian Tire Motorsport Park. "And all the sudden, she took a full hand — and she slapped me so hard. I'm not kidding. My jaw got dislocated and my left ear is still ringing, big time."

"What do you do? You don't hit a lady," Papis said. "I was in disbelief. Complete disbelief. If she would've closed her hand it would have been a bad punch, because she hit me so freaking hard. I went to [Skeen] and said, 'I guess we know who's the man in the family here, because the guy didn't even have the [guts] to talk.' "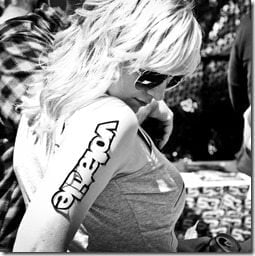 25-year-old Kelly Heaphy born on  December 28, 1987 in Georgia, She attended to Lakeside High School. After that Kelly  graduated with a Bachelor of Business Administration and real state and Finance in 2011 from Georgia State University- . Mack Robinson College of Business.
Ms. Healy worked as sales consultant at Jim Ellis Hyundai in 2011, the following year was in the advertising sales department  at S3 Magazine, after leaving that job in September she was hired by Skip Barber Racing School as an Outside Sales Advisor.
Kelly is currently an intern at Chin Motorsports, she also owns her own consulting business called Heaphy Consulting, founded last April.
I would suggest you to follow Kelly Heaphy on Twitter, but sadly her account was deleted, you can always check her pretty photos below and certainly don't miss the moment she slapped Papis in the video below plus a second one with Kelly showing her skills behind the wheel.