Shylynn Gibson
Meet the lovely  Shylynn Gibson aka Shylyn; his drop-dead gorgeous lady is the lovely girlfriend of NBA player Kelly Oubre. The young and talented 6'7′ shooting guard for the Golden State Warriors who previously played for the Phoenix Suns and the Washington Wizards, Oubre also played college basketball for the Kansas Jayhawks prior to entering the Draft in 2015.
Kelly Oubre Parents
Kelly Obre Jr. is the middle child of the children born to Kelly Oubre Sr. and his ex-wife Tonya Coleman Oubre. He has an older sister named Amber Coleman and a younger brother named Gared Washington.
Kelly was born on December 9, 1995, in New Orleans; his family lived in the MagnoliaPublic housing project when he was born and subsequently moved to an eastern suburb in New Orleans, where Oubre jr, attended Hynes Charter School and played for the  New Orleans Recreation Development Commission.
He later moved to Richmond, Texas with his dad, following the hurricane Katrina in 2006; in Texas, Kelly attended George Bush High School and Findlay Prep in Henderson, Nevada.
Tonya Coleman Oubre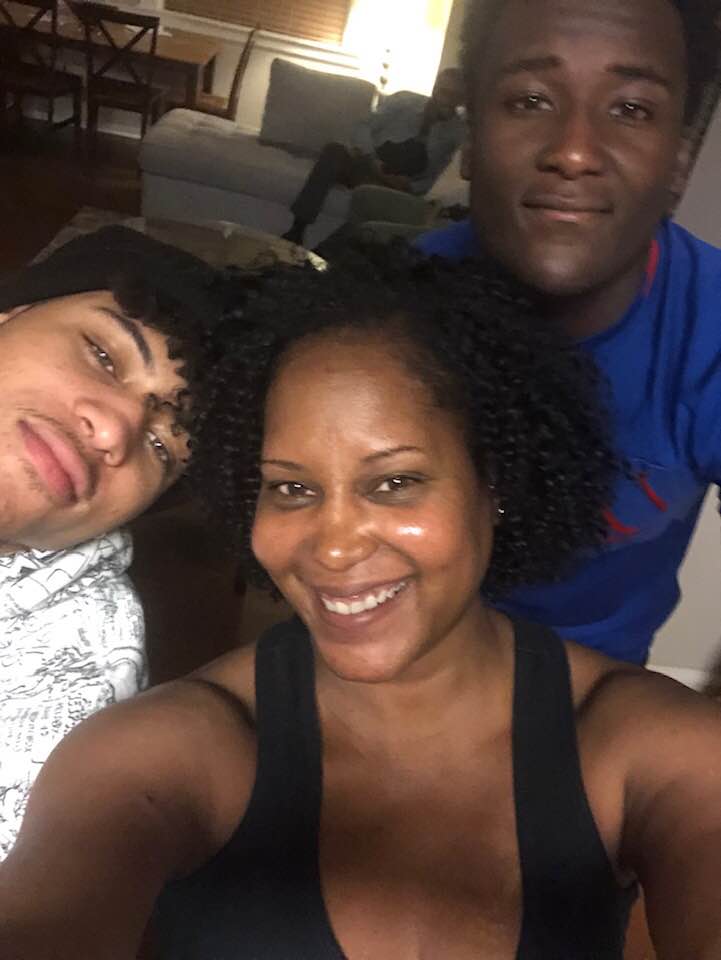 Tonya Marie Coleman Oubre  also found online as Tanya Coleman was born on December 30, 1970, she is the daughter of Mrs. Catherine Coleman Sheets, who passed away at the age of 63 on May 9, 2018. Tonya Coleman divorced Kelly Oubre Sr. in 1999. She left Kelly with his dad, who wasgiven full custody of Kelly Oubre Jr.
"It didn't faze us one bit when she left," Kelly Oubre Sr. says. "I still had Kelly. All I wanted was my son. I knew as long as I had him, I didn't have to worry about him. He would be fine, and we would be together. That's all that mattered."
In addition to Kelly, Mrs. Coleman Oubre has two more children, Amber Symone Coleman and Gared Washington.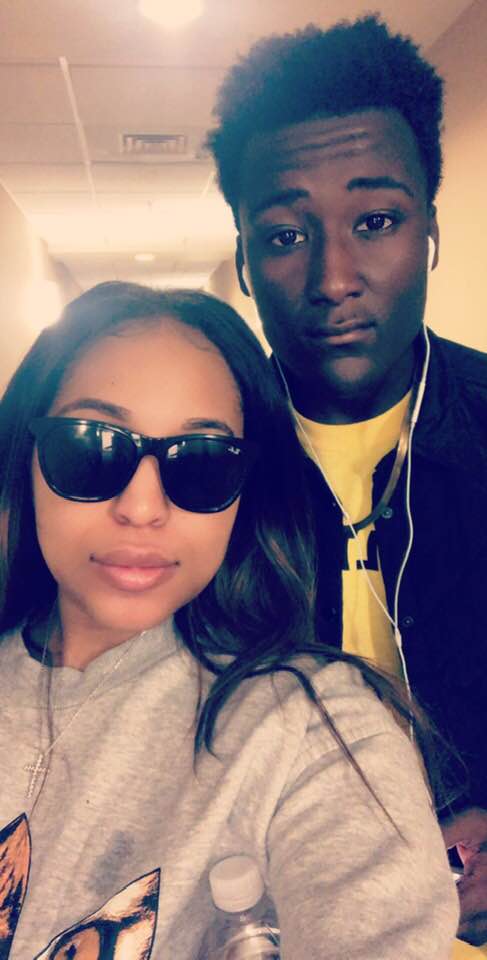 According to Kelly's bio on the Kansas Jayhawks, his sister Amber (b. 1993) attended Delgado Community College in New Orleans. 6'4 Gared on the other hand played tight end  at John Custis High School in River Ridge, Louisiana.
Kelly Oubre Sr.
Kelly Paul Oubre Sr. was born on February 21, 1969, he attended Walter L. Cohen and the University of Phoenix; according to NBA Sports, Mr. Oubre raised Kelly a single dad, he worked pretty hard to get him off the Magnolia Housing Project, and when he finally could afford a more suitable place they were forced to move due to Katrina. Father and son drove to Houston on his 2002 Toyota Sequoia truck.
"There were nights when we had to hang in the truck," Kelly Sr. says. "But, hey, we had walls around us."

"I remember feeling hopeless because I couldn't help my dad financially and I couldn't help him emotionally," Kelly Jr. recalls. "All I could do is just stay strong.

"And that was the time that I really realized that I have to make sure that we'll never feel this pain, and this hurt, again. Our backs were against the wall, and he got us out that time. But I've made sure that we will never have to face that type of adversity ever again."

"It was almost like I was robotic," Kelly Sr. says. "Sleep didn't matter to me. It was something I got when I could. I catnapped it for four or five years. I was catching games every chance I got, scouting the competition, taking notes, educating him on tendencies, go-to moves and counters of opponents.

"But we were never victims of anything. That was for somebody else. No. No. no. I don't raise victims because I'm not a victim. I told him that. We're not victims of anything. In New Orleans, we were surviving. In Houston, after a while, we were living."
Even though Oubre Sr.  had a college degree in business and teaching credential he still had to worked three jobs to provide his son with everything he needed, he also made sure he was at every single game his son played; sadly when Kelly Oubre Jr. transferred to Findlay Prep, he wasn't able to afford it; the only trip he made was when Kelly graduated in 2014.
Kelly Oubre Sr. currently owns Beast Development, his business mission is to implement a three dimensional approach in his years of preparation for success at the professional level. He is also the president of KO and Company in Phoenix.
Kelly Oubre Height
Kelly Oubre's height is 6'7 or 2.01 m; he weights 192 lb or 87 kg. he shed a few pounds after college, during his time playing with the Kansas Jayhawks, Oubre Jr. weighed 200 lb.
Kelly Oubre Contract
Kelly Oubre's first NBA contract came shortly after the Washington Wizards selected him in the first round (15th overall) during the 2015 NBA draft; they later traded him along with Auston Rivers to the Phoenix Suns on December 17, 2018, in exchanged for Trevor Ariza.
In July 2019, Oubre agreed to a two-year contract extension with the Suns worth $30 million; Phoenix subsequently traded him to the Oklahoma City Thunder in November 2020, who later traded him to the Golden State Warriors.  Oubre Jr. has an annual salary of $14.4 million
Kelly Oubre Jersey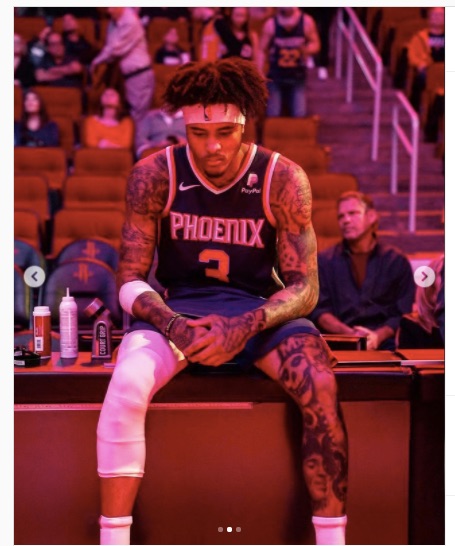 For all Kelly Oubre Jr. fans out there, you can get your hands on his jersey thru the NBA Store, where you'll still find his #3 jersey with the Phoenix Suns. But if you want Kelly Oubre's Golden State Warriors jersey with the #12,  then head out to NBAequipshop.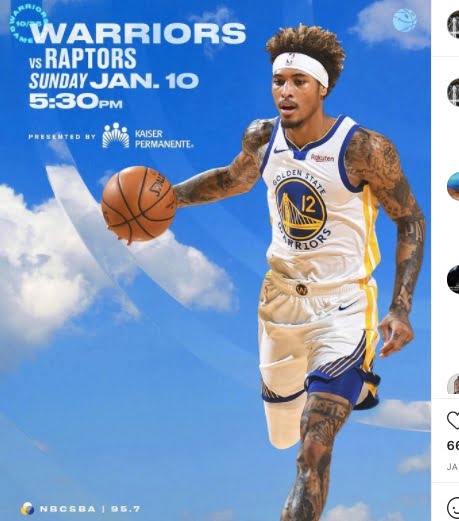 Kelly Oubre Girlfriend
According to a tipster who contacted Acesshowbiz Kelly Oubre met his girlfriend Shylyn while she was still dating James Harden, who according to the tipster after finding out Shylyn hooked with Oubre while dating him, deleted his Instagram account and started dating security consultant Gail Tiffany Golden.
Kelly and Shylyn are currently engaged, but they have not yet revealed a wedding date. They announced their engagement on Instagram on December 1, 2020.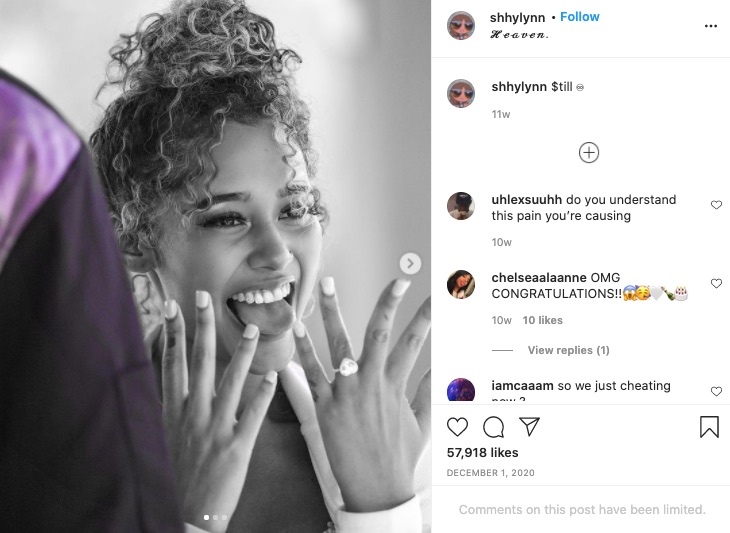 Shylyn  Shylynnitaa
Not much is known about this stunning young lady, besides that she is an Instagram model and apparently a singer too? Under the name Shylynnitaa she released her singles Princessin 2018, followed by Huracan in February 2019. Unless this is a different girl.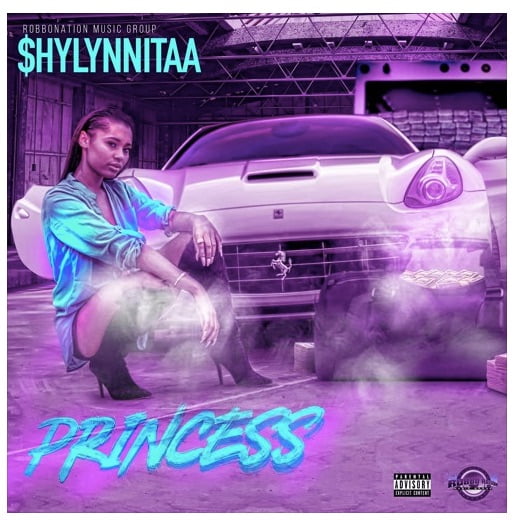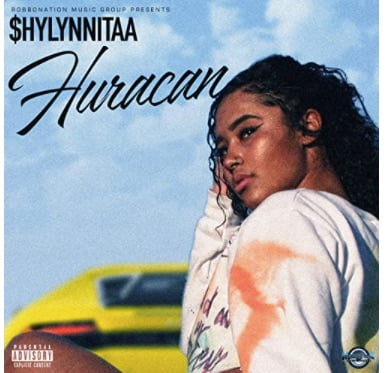 Obre's Shylyn full name Shylynn Gibson is the founder of Shhy Beauty, which she launched in August 2020.
Kelly Oubre List of Girlfriends
I think that all of you Kelly Oubre jr. fans are already aware Kelly has dated Jasmine Sanders, Makena Spooner and allegedly had an affair with two Instagram models Celina Powell and her friend Aliza; below you can read about these gals.
Kelly Oubre Celina Powell & Aliza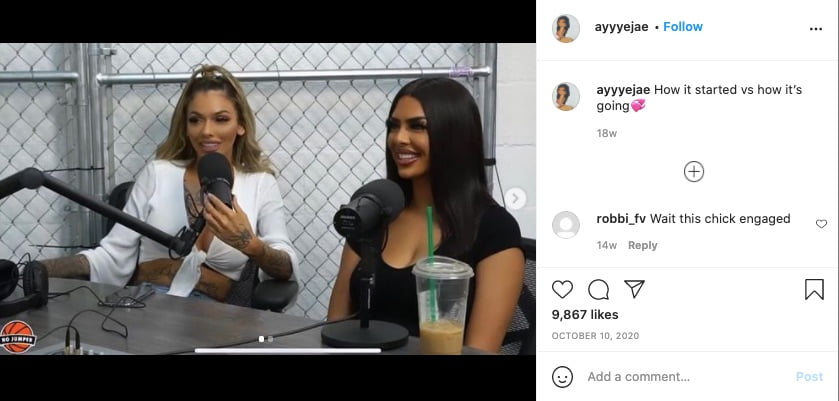 Kelly Oubre was still playing in Phoenix when the Shade Room published a story where they revealed text messages exchanged between Celina Powell, regarding an affair that included her friend Aliza in the mix. It all happened after Celina and Aliza were kicked off a plane and were forced to land in Phoenix, Celina texted Oubre and he responded with information about a hotel room he was booking for the three of them.
My girl Celina Powell is about to strike again!! She is in Phoenix kicking it with NBA player Kelly Oubre. I think he plays for the Phoenix Suns. He said he was down for a meeting with her and another one of my girls. I got receipts too!!

She told me they've been talking ever since he came to Denver back in October. Y'all know he got a girlfriend that he posts on Instagram. He acts so in love but he's really kicking it with my homegirls," the post read.
Kelly Oubre ex-girlfriend Jasmine Sanders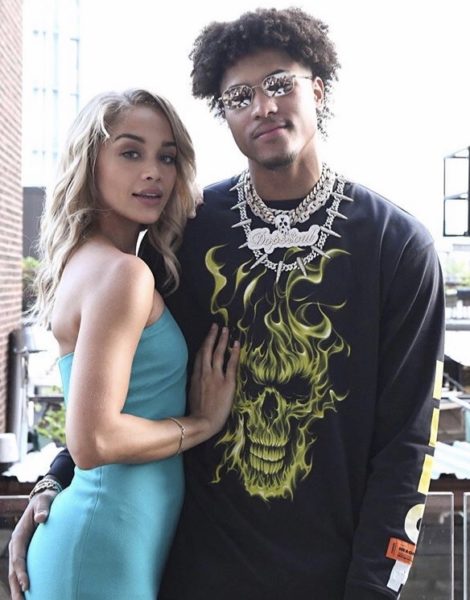 Oubre Jr. dated Sports Illustrated model Jasmine Sanders in 201, that same year, Jasmine who goes by the handle Golden Barbie in Instagram was named 2019 Sports Illustrated Swimsuit Model "Rookie of the Year" and Sports Illustrated Swimsuit Cover Model in 2020.
5'9 Jasmine was born in Frankenthal, Germany on June 22, 1991; her momma Ursula Sanders born in Germany is a makeup artist and met her dad while he was serving in the Army in Germany, they later settled in Columbia, South Carolina.
Jasmine has an older sister named Alisha and a younger brother Dominique Sanders. Prior to her relationship with the NBA player, Jasmine dated actor and t.v. host Terrence J. She is currently dating Anthony Rhoades a fitness trainer.
Kelly Oubre ex-girlfriend Makena Spooner LeDuff
Meet Makena Spooner LeDuff,  like Kelly, Makenna has Louisiana roots; her mom and grandparents are from in Baton Rouge, they later relocated to Seattle. And yes,  mom Spooner-LeDuff cooks delicious creole food!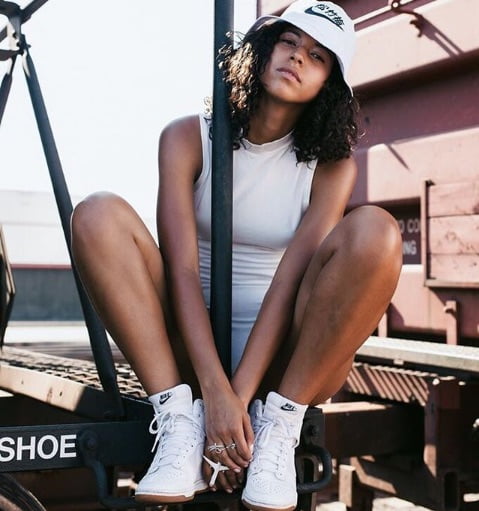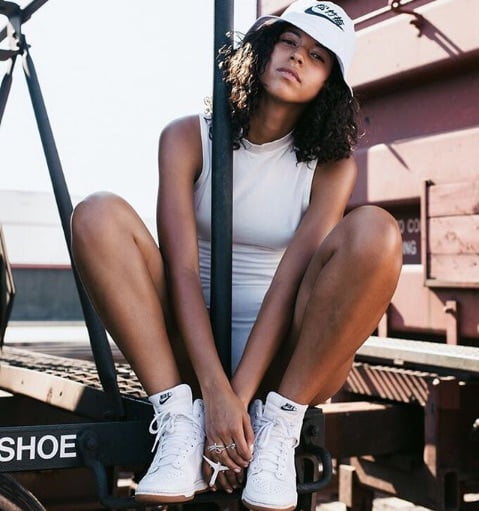 27-year-old Makena is one of two children born to Marisa Spooner LeDuff and Alvin LeDuff Jr, ages 56 and 57 respectively. She has one younger brother named, Marek, 24.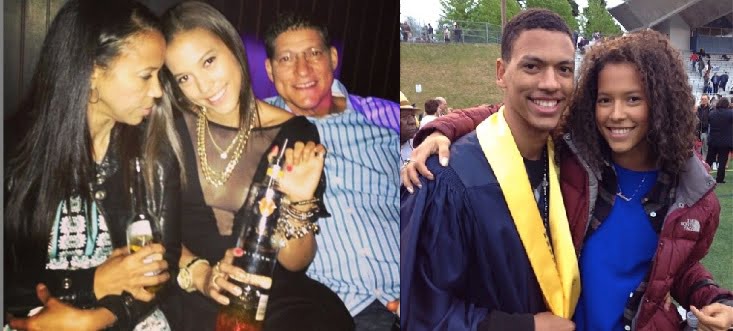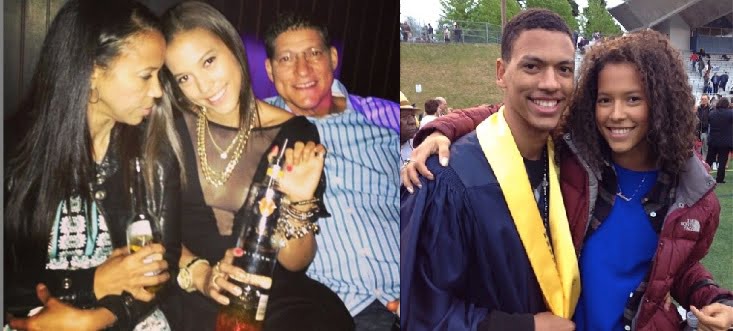 Kelly Oubre's girlfriend a model, fashion, travel and lifestyle blogger also ran Track & Field at Bishop Blanchet High School in Seattle, Washington. Subsequently studied media studies at Mount Saint Mary's University.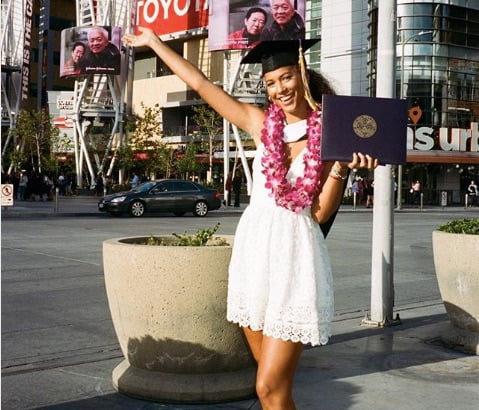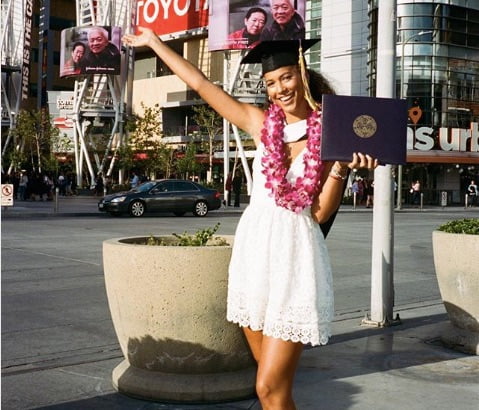 Back in 2018, signed a petition along with dozens of people that hoped to have Colin Kaepernick, as the back-up quarterback for Seattle Seahawks'starting QB Russell Wilson.
I'm signing because we must support those who STAND for something; rather than those still sit back and believe in nothing…. such as political correctness.
Makena Spooner-LeDuff and Kelly Oubre dated for nearly a year before things stated to get messy, twice. The first time, these two got into an ugly mess was back in 2019, when Kelly accused of slashing his tiores, stealing his dogs and refusing to leave his house after their split.
 The second time was in January 2021, Kelly Oubre accused Makena Spooner -LeDuff with trying to extoret him out of $3 million; he said she threatened to making several false allegations against him to "cause maximum and irreparable harm to Kelly, his reputation, and his career."
"Makena demanded that Kelly her pay her nearly $3 million or she would make public her false, scurrilous, and extortionate allegations by the end of the week," the lawsuit reads.