Kelsey Domiana
Kelsey Domiana is the pretty gal dating NBA player, Maurice Ndour. Her boyfriend is the 24-year-old Senegalese pro baller who just signed a two year guaranteed deal to play with the New York Nicks.
Kelsey's boyfriend was born June 18th 1992 in Sindia, Senegal. He is the son of Anne Marie Dione and Robert Diegane Ndour. Maurice has a brother, Bruno, step brother, Marcelin, and step sister, Madeleine. He is also fluent in five languages, including English, French, Japanese, Wolof and Serer.
Maurice Ndour moved from Mbour, Senegal, to Japan in high school to pursue his basketball career. He was awarded top prize at 2010 Okayama Prefectural Japanese Speech Contest in October 2010 and holds an associate's degree from Monroe College in information technology. He played college basketball for the Ohio Bobcats and has represented the Senegalese national team, where he participated in the 2014 FIBA Basketball World Cup.
He went undrafted in the 2015 NBA draft, and joined the New York Knicks for the 2015 NBA Summer League. July 23, 2015, Ndour earned a guaranteed contract with Dallas by showing out in Summer League, starting every game and scoring 9.6 points and grabbing 4.8 rebounds per contest for the New York Knicks.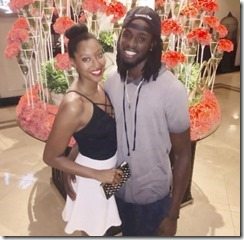 Kelsey Domiana who also goes by Kelsey Domiana Simon and likes to be called, Domi, has lost in common with her baller boyfriend. Kelsey Simon is also a basketball player herself.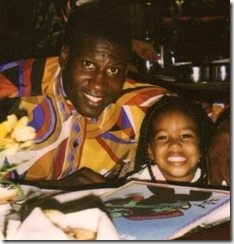 For the 6-2 gal basketball is in the blood, her father Cliff Levingston was a three-time NBA World Champion with the Chicago Bulls. Cliff, played in the NBA for four teams from 1982-95 and won three NBA Championships with the Chicago Bulls (1991-93). Her mother is Denice Simon and Kelsey's brother, David –was a four-year letterwinner in basketball for IPFW and has played in the European Pro-A League since 2005.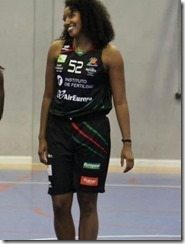 Kelsey Domiana is originally from Vernon Hills, Ill. She is a graduate from Stevenson High and attended Miami University–Oxford (OH) –where she played the center position for the Miami Redhawks. She has also played guard and forward. According to her Facebook profile, she is a pro player at IF Air Europa. Kelsey double-majored in Spanish and strategic communication.
She was a coach and program director for two years at the Good News Basketball Camps in Northwest Indiana. Kelsey Domiana also helped organized developmental camps for junior high students and high school students, and the training sessions emphasized fundamental skill development.
Kelsey Domiana who at 6'2'' definitely does not have the same height problem most NBA wags and her guys have. Want to see more of her photos? You can check her out on Instagram here.