Kemberly Smith
Meet Mrs. Kemberly Smith; the beautiful and proud mother of college football player Da'Ron Payne, the 6'2″ defensive tackle for the Alabama Crimson Tide at the University of Alabama.
Kemberly's 308 lbs talented son,   played all kind of sports growing up; he graduated from  Shades Valley High School in Birmingham, before committing to play at Alabama. Mrs. Smith, Da'Ron's didn't get his athletic genes from her, but rather from his dad.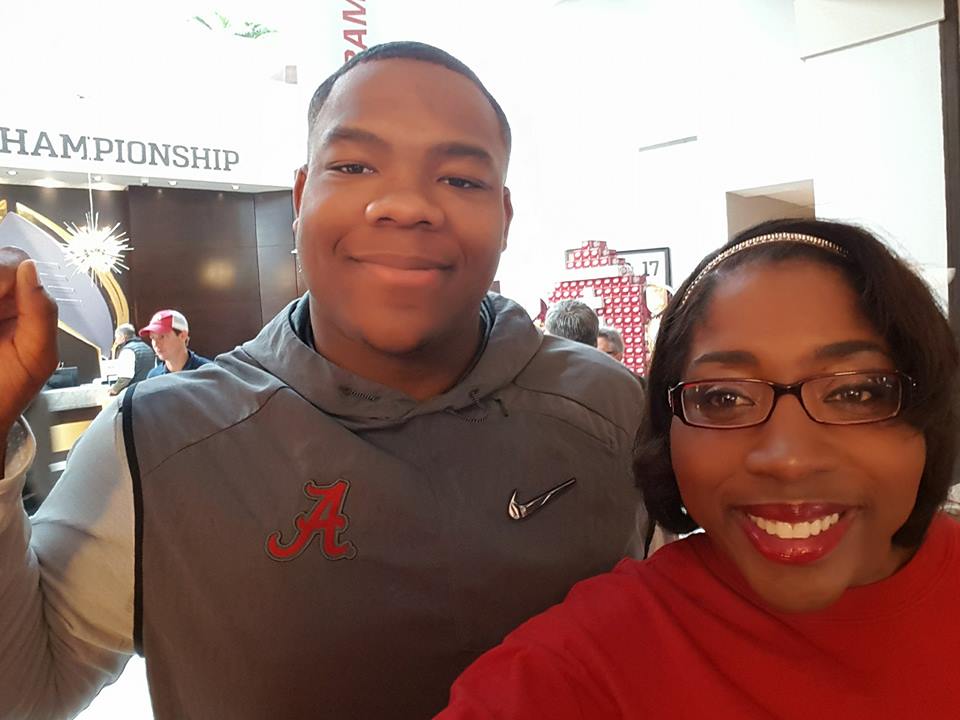 "He played all the sports growing up," said Smith, his mother. "He got discouraged in middle school football when they wouldn't play him, but Coach Bill Smith took him under his wing at Shades Valley."

"That didn't come from me. He got that from his father."
Mr. Ron Payne, just like his father Calvin Payne were into sports indeed, Calvin was a golfer and Ron played high school football at Fairfield, he eventually coached Da'Ron.
Kemberly Smith, welcomed her twin son Darren and Da'Ron Payne on May 27, 1997, in Birmingham, Alabama. Da'Ron, as you all know, plays some football, Darren doesn't play football or any other sport whatsoever, Darren is an artist and a photographer.
In addition to her twin sons, Kemberly is the proud momma to her beautiful daughter Kayla Payne.