Kennedy Rayé
Kennedy Rayé is the amazing, loving and gorgeous girlfriend of Tarik Black, the power player for the Los Angeles Lakers who also played college basketball at the University of Kansas and the University of Memphis.
But we are not really going to talk about Tarik, instead we are going to tell you a couple of things about her pretty girlfriend Kennedy. Are you ready?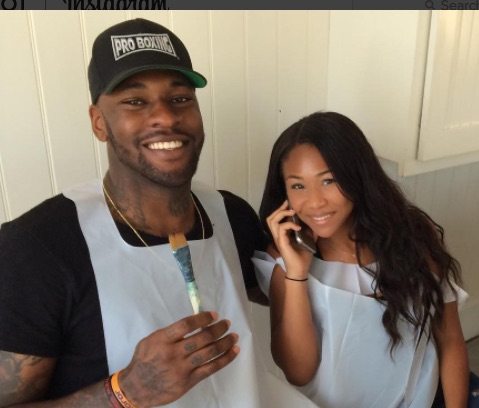 Probably Kennedy's name sounds familiar to some of you, that is because she is Kennedy Rayé Collins McDaniel is a close friend of Taylor Swift, they were seen having a great time at Coachella's Neon Carnival alongside model Karlie Kloss in April.
But there is more of Ms. Raye besides her famous friends.
Born Los Angeles, California on October 31, 1994 Kennedy Raye moved to Dallas at the age of nine. After she graduated from high school at the age of 18, she moved back to L.A where she focus on her modeling career as well as acting.
She describes herself as a young entrepreneur, actress and model and a social butterfly at heart.
She starred in Puff Daddy's son, Quincy Brown's music video "Record Straight and Brandon Marcel's " You Don't Judge Me."
You can follow her on Twitter here and find her on Instagram here