Ashlee Roberson
Ashlee Roberson's radiant and beautiful smile can be seen in one of the photos recently posted by Jordan Clarkson on Instagram in November. Jordan as we all know is the American- Filipino point guard for the Los Angeles Lakers.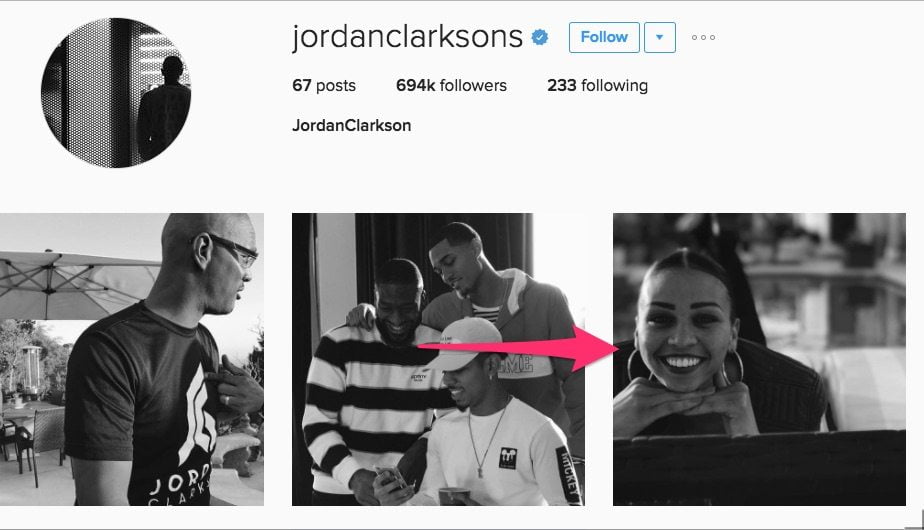 As for Ashlee, she is no stranger to basketball or sports whatsoever.
For starters, her sister Amber is a Pro Volleyball Player and former basketball athlete at the University of Texas; her other sister Arielle plays basketball at West Virginia University.
Arielle is dating former Detroit Pistons player Spencer Dinwiddie, currently playing for the NBA Development League's team the Windy City Bulls.
One of her two brothers, Anthony Roberson is a basketball player at Texas State.  Ashlee herself played basketball in college.
In addition to all of the above, her other brother is Oklahoma City Thunder player Andre Roberson, one of Jordan's best pals.
28-year-old Ashlee Nicole Roberson is a three-year letter winner at Texas Tech University who also played professionally overseas. It most like not dating Jordan Clarkson. It seems that she is not into guys to begin with.
We do not know if she is still dating this talented young woman Quenese Davis, former point guard at San Diego State. But it sure looks like she is.
Jordan Clarkson dated model Chantel Iman until early this year; when it was reported that he was spotted in Toronto with model Chantel Jeffries.
More recently, Clarkson is allegedly dating Kendall Jenner, who has turned into a regular Lakers fan.