Brittney Elena
Brittney Elena is the gorgeous model girlfriend of NBA star, Kevin Durant. The two were first linked together a few months ago.
Thought neither of them have confirmed the relationship, we still thought you'd like to know about the stunning Brittney Elena, because well, she's totally worth telling about.
Brittney Elena is a model, actress and host. She is best known for appearing on MTV Wild'N Out seasons seven through nine. However, the actress and TV host has also appeared in the Netflix movie Deuces and as a model she has been in music videos for Future, Rico Love and more.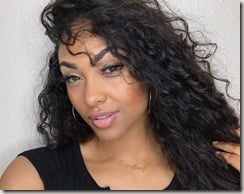 The eye-catching brunette was born March 23, 1989. Being a California native, Elena was drawn to sports growing up, specially basketball and went onto become an avid player. As a female basketball player, Brittney Elana used to be a member of the Basketball Beauties league.
It is unclear how Kevin and Brittney came to be, but as Bossip first reported back in March, 'rumor has it that the newest member of the Warriors has been keeping the company of one Miss Brittney Elena.'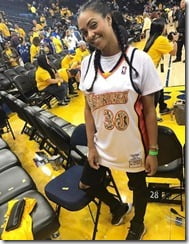 The former Wild'n Out girl and TV correspondent, has a wicked jump shot courtesy of her own competitive basketball career. Brittney Elena also did some media work at the all-star game with the great Cassy Athena and it seems she has been all over the place befriending such personalities as Kevin Heart, Gabrielle Union, Laurence Fishburne among others –during her hosting gig at the BET Experience for BTS at the BET AWARDS.
Now, Durant wouldn't be the only NBA basketball star she's familiar with. Brittney is good friends with Cavaliers Kyrie Irving, in fact, she hosted NBA star at a men's underwear event for PSD Underwear in 2017.
It's clear to see why Durant would be into Miss Brittney Elena, aside from her good looks and mad basketball skills, she's also a fan favorite with a strong following on the different social media platforms.
You can find her on Instagram here, Twitter here.