Kim Adamle
Kim Adamle is the lovely and supportive wife of former NFL player turned sports anchor, Mike Adamle.
Kim's husband was born Michael David Adamle on October 4, 1949. The Ohio, native graduated from Theodore Roosevelt High School in 1967.
He graduated from Northwestern University in 1971 –where he is considered all-time greats, and can still claim four NU rushing records.
The former running back played in the NFL for six years, including the 1975 and '76 seasons with the Bears. The Chiefs drafted him out of Northwestern in 1971. Adamle launched his broadcast career with NBC Sports in 1977, has held a variety of local and national TV roles and has been back at NBC-5 since 2004.
After retiring from the National Football League, Adamle worked for NBC Sports from 1977-83, where he hosted SportsWorld, co-hosted the network's NFL pre-game show (1978-81) and handled a variety of assignments, including three Super Bowls.
Adamle joined ESPN in 1994 as lead sideline reporter for college football coverage. He had previously worked for the ESPN network in 1985 as an analyst for the United States Football League (USFL).
Adamle arrived to NBC 5 Chicago from ESPN2, where he hosted a college football studio show each Saturday during the season, a job he began in 1996. He also hosted The X Games Late Night and Destination Extreme programming, along with the network's Pro Beach Volleyball and World Special Olympics coverage.
The Cicago sportscaster recently revealed during an interview, he is battling dementia. For the last 19-years, Mike said he's suffered from post-traumatic epilepsy, the result of years playing football.
He told Peggy Kusinski:
"The only way that I can extend my life and be around to see my daughters get married, you know, have a happily-ever-after with your wife — I want to be able to do that — the only way I can do that is to stay active,"
Mike refers to the two daughters he and wife, Kim Adamle have together.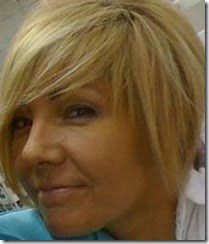 According to Kim's LinkedIn, she is an Educational Consultant, Family Educator & Coach, School Psychology Trainer.
Kim Adamle who currently resides in Evanston, Illinois, attended Centerville High School. She is a University of Kansas graduate and holds Education Specialist (Ed.S., School Psychology) degree.
In 2013 she graduated with a Doctorate of Education, Human Learning & Development from National Louis University.
Kim Admle has worked at Adamle Educational Consulting since 2012. She previously served as an assistant professor at National-Louis University.
She and Mike have two daughters together, Alexandra and Svetlana. The couple adopted Svetlana from Ukraine.
Online info says Kim Adamle filed for divorce in May of 2010. In February 2011 it was reported the former couple owed $1.1 million on a loan. Adamle said at the time, the issue would be resolved when his divorce was finalized.
Thought Kim and her husband lived apart for a while, good news is the couple have since reconciled.
Could his Chronic Traumatic Encephelopathy symptoms be the reason Kim Adamle first filed for divorce?
You can follow Kim Adamle on Twitter here.