Meet Kim Skiles
Kim Skiles is a long time NBA wife. She has been married to former player tuned coach, Scott Skiles for a number of years. His coaching career include a number of teams, among them the Phoenix Suns, Chicago Bulls, and Milwaukee Bucks.
In 2015 Kim's hubby was named the head coach of the Orlando Magic team. His extensive coaching experience made him a fit for the teams search.
Skiles also happens to be well familiarized with the organization. Skiles is one of the most popular players in Magic history because of the grittiness and record-setting flair that he displayed while a part of the organization's first teams more than two decades ago. In May of 2015, he became the Magic's 12th head coach in franchise history.
Skiles has a NBA regular-season record of 443-433 (.506) as head coach with the Suns, Bulls and Bucks. During his 14 seasons as a head coach, his teams have reached the NBA Playoffs six times.
Skiles got his start in coaching as the head coach of PAOK in Greece in 1996-97. By 1997, he was back in the NBA as an assistant coach with the Phoenix Suns. Twenty games into the 1999-00 season, Skiles took over as head coach and ultimately led the Suns to a 40-22 mark the rest of the way and an upset of the defending champion San Antonio Spurs in the first round of the playoffs. And in 2000-01 his Suns won 51 games and again reached the postseason.
Skiles had great success in Chicago as head coach of the Bulls from 2003-07. Skiles guided the Bulls to three consecutive winning seasons that all ended with playoff appearances. During the 2006-07 season, Skiles' Bulls squad won 49 games – their most since 1997-98.
Skiles took over the Bucks' head coaching position in 2008 and in that first season he led Milwaukee to an eight-game improvement. And by 20109-10, Milwaukee had improved by 12 games and reached the playoffs following a 46-win season.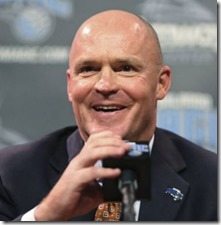 There is no doubt that Kim;s husband has been successful. Following a highly successful college career at Michigan State as a point guard, Skiles played 10 seasons and in 600 NBA games. The game that Skiles is most famous for came in a Magic uniform on December 30, 1990 when he carved up the Denver Nuggets for 30 assists. That mark still stands as a NBA single-game record.
Kim Skiles and her man are the parents of three children. She is the mother of two sons, Scott and Sean, and one daughter, Shelby.
Kim Skiles married her hubby in a small ceremony over the summer. Not much more is known about Kim Skiles. She seems to be pretty tight lip. In the past her husband has been asked about his family but his answer is: You can ask me questions,"  "but I won't answer them."
According to an article in Complex, Kim's husband has fathered at least six-children by multiple women. That means it is possible he cheated on Kim Skiles.