Meet Maria and Jerry DeJesus
Maria and Jerry DeJesus are the proud parents of gymnast Sophina De Jesus. Their daughter it's a perfect 10, that, in Gymnastics world, means you can't get better than that!
Alright so the judges awarded her a 9.925 on her very first floor routine of the season, but she's a 10 for us.
Maria DeJesus is also known as Maria Moore DeJesus. According to her Facebook page, she attended Fullerton College. Her husband is Geraldo DeJesus, also known as Jerry.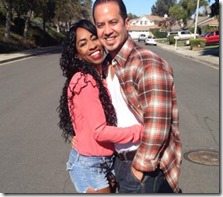 Jerry DeJesus, was in the Navy from 1980 until 2000. He attended John F. Kennedy High School, graduating in 1980.
Maria and Jerry DeJesus have five children together, including Sohpina. They are also the parents to Sophina's siblings, Angelica DeJesus, Izaia DeJesus, Savannah DeJesus, Jerry DeJesus.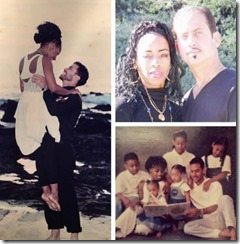 Getting back to their gymnast child, we are all aware of the job gymnasts do is pretty amazing. It is definitely not an easy thing to go out there, nail your routine and also look good at it. Gymnasts do those big tumbling passes and put on a show in between, making fans go wild.
Sophina DeJesus did just that, and made it look, peace of cake, easy.
Sophina Saáde DeJesus is currently a senior at UCLA and she definitely isn't the average gymnast. Sophina dominated recently and won the internet crowd with her hip-hop filled moves routine. Sophina put on a big display of her abilities, incorporating to her routine the hottest dances at the moment: Dab. Hit the Quan. Whip. Nae Nae.
a Facebook video of her routine has been shared more than 400,000 times.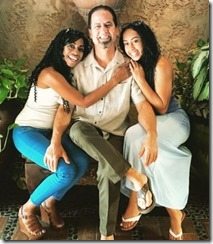 Sophina said about her routine, I love dancing," DeJesus said of her decision to try the unorthodox routine. "I wanted to end my senior year with a bang." She revealed: "My sister Savannah is an awesome dancer. She helped me with the choreo and made it more fun."
21-year-old Sophina is a sociology major from Temecula, Calif., She has a dance and acting background. At 12, she performed on the TV show "Hip Hop Harry." Sophina is a two-time all-American on bars, and she has made only limited floor appearances over her U.C.L.A. career.
She's also been invited on several talk shows, including Ellen, Maury and Tom Joyner.
You can check out Sophina DeJesus on Instagram here.