Kimberly Pedrotty
This beautiful young lady is Kimberly Pedrotty; she is the girlfriend of MLB player Archie Bradley, the pitcher for the Arizona Diamondbacks who was born and raised in Muskogee, Oklahoma.
Bradley attended Muskogee High School where in addition to playing in the baseball team was the starting quarterback for the football team.  Archie was the 7th overall selected, drafted by Arizona in the 2011 MLB Draft.
He signed a deal with A-Backs on August 15, 2011, for $5 million, although he didn't make his grand debut right away, instead, he joined the Diamondbacks' minor league team. Bradley, eventually made his MLB debut on April 11, 2015, against the Dodgers.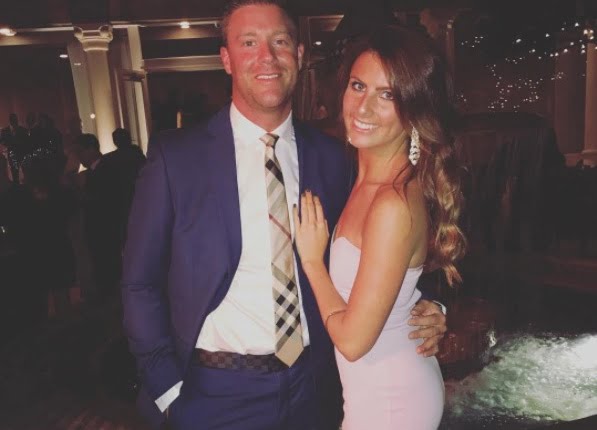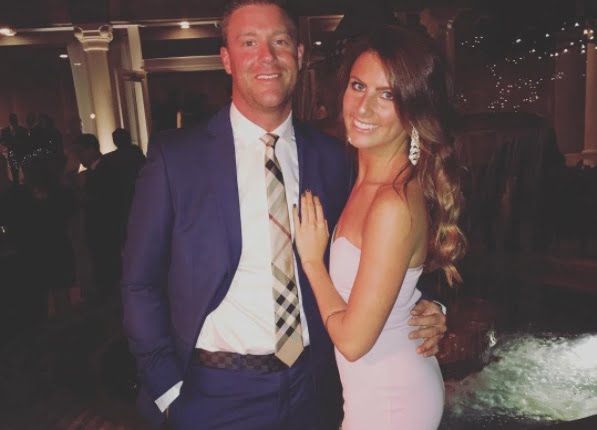 25-year-old Kimberly  B. Pedrotty, Bradley girlfriend of four years, was born on June 2, 1995.
She is one of the children born to Sheila and John; has two siblings, sister Jillian and brother John Jr.
Brittany graduated in 2010, from Portsmouth High School in Portsmouth, Rhode Island.
Subsequently in 2012, graduated from Florence University of Arts; later in 2014, received her Bachelor of Science degree from Fairfield University's Dolan School of Business.
Ms. Pedrotty a  sales and Marketing specialist ar BNY Mellon Wealth Management previously was a Marketing associate for Morgan Stanley and JP Morgan Chase.
Follow her on Twitter here.