Jessica Delp
Lovely Jessica Delp now Jessica Bryant; she is the wife of  MLB player Kristopher L. Bryant, better known as Kris Bryant or "Silk." Her hubby is currently a third baseman for the San Francisco Giants.
Kris Bryant MLB Career
Kris Bryant, the second player taken overall in the 2013 First-Year Player Draft, was invited to spring training by the Cubs this year. Prior to his 2013 signing, Bryant was considered the best power college bat in the Draft, and he led the nation in home runs (31), runs scored (80), walks, and slugging percentage (.820) while playing in San Diego.
In 62 games, he batted .329 with 13 doubles and 62 RBIs. The third baseman was honored with the Howser Trophy as the 2013 College Player of the Year.
Bryant's father, Mike, was a ninth-round pick in 1980 and spent two Spring Training with Ted Williams in Red Sox camp. Mike is a hitting coach in Las Vegas. Bryant has a younger brother.
It sure has been an exciting year for the Nevada native. He made his debut with the Cubs last April against the San Diego Padres.
Bryant hit the longest home run of the year in two different parks, the Sun-Times reported. He holds the record for Wrigley Field (467 feet) and Progressive Field (452 feet).
The Wrigley Field home run was the 12th farthest hit ball on the list. It was the 20th farthest hit home run ball overall on the season.
Bryant was one of only a handful of players to have the record in more than one ballpark. The Chicago Cubs traded Bryant in exchange for Caleb Kilian and Alexander Canario on July 30, 2021. He made his debut with the Giants against the Houston Astros on August 1, 2021.
Kris Bryant Wife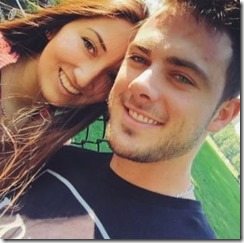 Jessica Delp
Jessica Delp and her guy go a long way back. The two met and began dating when they were just sophomores in high school. The two both attended Bonanza High School in Las Vegas and graduated together in 2010.
Jessica has her own athletic resume while attending Bonanza High School, Jessica Delp played not only one sport but she played two! She's a former high school basketball and softball player.
But the true test for the lovebirds came when they parted ways to attend college, while her beau went to San Diego, Jessica Delp graduated from UNLV with a degree in psychology last year.
Following graduation, Jessica Delp and Kris moved in together and have been living in downtown Chicago since her man got the call to the Cubs this season.
Jessica sure has been busy as well; while her man is training, she's also been training to become a future MLB wife. The smiley gal keeps very active on social media and tweeted a picture with other Cubs wives and girlfriends saying she's been keeping busy working with several Chicago charities.
Jessica became Mrs. Bryant on January 7, 2017. Check the wedding pic below.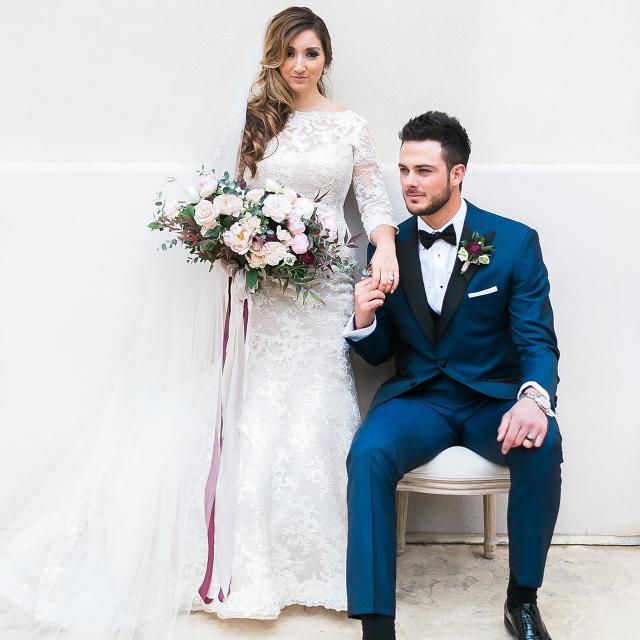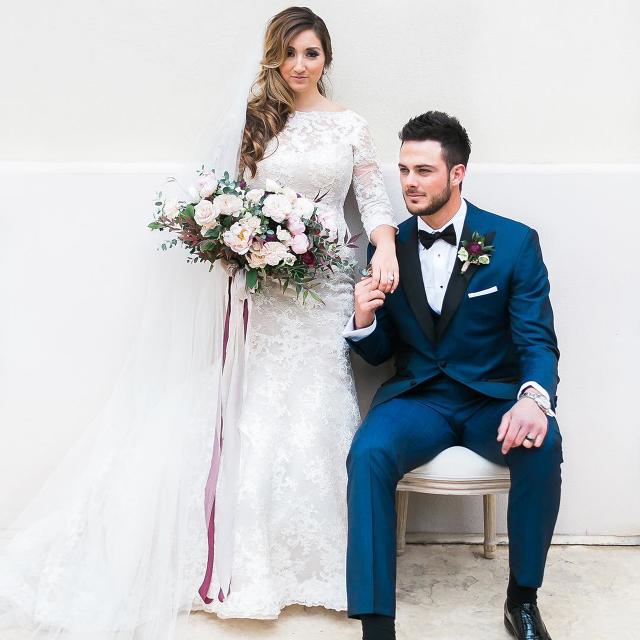 Jessica and Kris welcomed their first child together, a son they named Kyler Lee Bryant on April 7, 2020.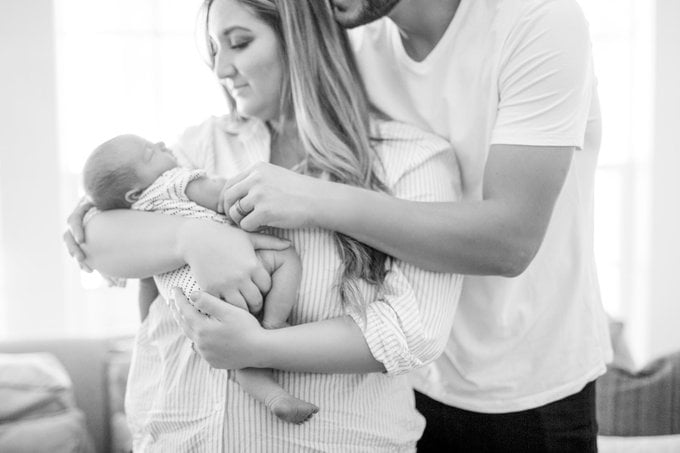 You can find pretty Jessica Delp on Twitter here, Instagram here.
Don't miss their adorable video below!