Olaf Lange is the supportive and loving husband of Australian basketball head coach Sandy Brondello. Coach Brondello is the head coach of the WNBA team, the Phoenix Mercury. Before she started coaching, Sandy was a star shooting guard, awarded several recognitions and awards during her years playing with the Detroit Shock, Miami Sol, and Seattle Storm.
Who is the Phoenix Mercury Coach?
The Phoenix Mercury's coach Sandy Brondello was born Sandra Anne Brondello (braun-DELL-oh) on August 20, 1968, in Mackay, Queensland, in Australia. A decorated former shooting guard grew up on a sugar cane farm and started playing basketball when she was nine in a  court her father built for her in their backyard.
Basketball grew into her, and soon, she found herself playing in Australia's Women's National Basketball League (WNBL), subsequently joined the WNBA in the United States, the Australian National Team, and finally turned to coach.
Sandy Brondello Playing Career Timeline
Who did Sandy Brondello play For?
5'7 Sandy Brondello played in the WNBL from 1986 to 1996.
In 1986, she joined Australian National Team at the age of 18.
Two-time WNBL All-Star (1994, 1995).
She was named the 1995 WNBL MVP.
Won her first Olympic medal (bronze) at the 1996 Olympics in Atlanta.
Joined Australia National Team at the age of 18.
The Detroit Shock selected her in the fourth round (34th overall) during the 1998 WNBA draft.
Won a bronze medal with the National Team at the 1998 World Championships in Germany.
She played with the Detroit Shock from 1998 to 1999.
Named WNBA All-Star in 1999.
She was selected in the 1999 expansion draft by the Indiana Fever.
Sandy and the National team won their first silver medal at the 2000 Summer Olympics in Sydney.
The Indiana Fever traded her to the Miami Sol, where she played from 2001 to 2002.
Brondello and the National team won the bronze at the 2002 World Championships in China.
In 2003, she signed a deal as a free agent with the Seattle Storm.
Won her second silver medal with the Opals at the 2004 Summer Olympics in Athens.
Retired in 2004, her r .410 percentage ranking fourth all-time made her one of the top three-point shooters in WNBA history.
Sandy Brondello WNBA Coaching Timeline
Sandy Brondello started her coaching career as an assistant coach of the San Antonio Silver Stars in 2004.
In 2009, she was inducted into Queensland Hall of Fame.
The San Antonio Silver Stars promoted her to head coach in February 2010.
San Antonio fired Sandy Brondello along with her husband, who served as the Silver Stars' assistant coach in September 2010, after a 14-20 losing record.
The Los Angeles Sparks announced they hired Sandy Brondello as their new assistant coach during the 2011 season.
The Phoenix Mercury introduced her as their new head coach in November 2013.
In August 2014, Sandy Brondello was named WNBA Coach of the Year.
Sandy Brondello and the Phoenix Mercury won their first WNBA championship together in 2014, against the Chicago Sky.
She was named head coach for the Australian National Team in April 2017.
Sandy Brondello Net Worth
Phoenix Mercury's head coach Sandy Brondello has an estimated net worth of $1 million, according to idolnetworth.
Sandy Brondello Contract & Salary
It is uncertain how much Sandy Brondello's annual salary is; she agreed to a multi-year contract extension with the Phoenix Mercury on October 14, 2016.
"I'm very excited to continue to be the head coach of the Phoenix Mercury," Brondello said. I appreciate the organization believing in me as a coach and the vision I have for this team moving forward."
Sandy Brondello Husband
The husband of WNBA head coach Sandy Brondello is fellow WNBA coach Olaf Lange. They had worked together while they were in San Antonio. Still, recently they played against each other, with Olaf serving as an assistant coach for the Chicago Sky, the team the Phoenix Mercury have played against in playoffs in 2014, 2019, and 2021.
Olaf Lange Biography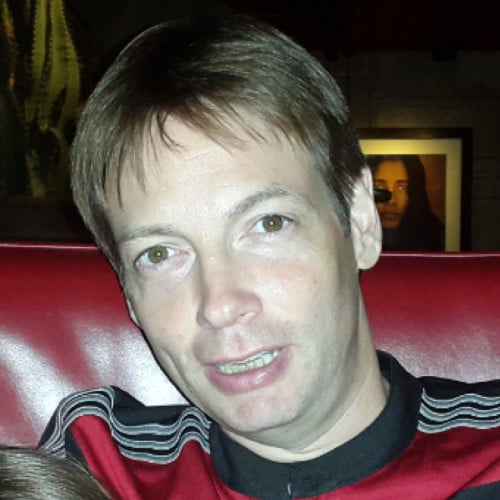 Olaf Lange was born on March 30, 1972, in Berlin Germany. Olaf graduated in 1991 from Ulrich-von-Hutten Gymnasium High School in Abitur; he holds a degree in sports science from Freie Universitat Berlin and an A-License, basketball coaching degree from Deutscher Basketball Bund.
He started his coaching career in his hometown as assistant coach of VfL Lichtenrade and for Gold-Zack Wuppertal from 1995 to 1997; Gold-Zack Wuppertal promoted Olaf to head coach in 1997 he stayed there until 2002.
From 2003 to 2004, he served as an assistant coach for Mitteldeutscher Basketball Club; in 2004, he moved to Spain where he coached Ros Caceres Valencia; the following season moved to the United States and served as an assistant coach for the Liberty Flames at Liberty University in Lynchburg, Virginia.
In March 2007, he joined his wife as an assistant coach for the San Antonio Silver Stars.
In 2010, he served as head coach and general manager for the WNBL team, BDS Logan Thunder.
In 2013, served as a consultant for the Los Angeles Sparks and for the Phoenix Mercury from May 2017 to August 2017.
He was named head coach for the UMMC Ekaterinburg- FIBA EuroLeague Women.
 Two-timed FIBA EuroLeague Championship (2013, 2016).
Five-time Russian Premier League Champion (2013, 2014, 2015, 2016, 2017).
In May 2018, returned as a consultant for the Phoenix Mercury.
Named head coach for Russia National Women's Team in October 2017.
Olaf lange opened Kaizen Basketball Academy in Phoenix, Arizona, in March 2019.
The Australian Opals hired him as assistant head coach in October 2019.
Olaf Lange was appointed assistant coach for the Chicago Sky in December 2019.
Sandy Brondello and her husband Olaf Lange have been married since 2005; they reside in Phoenix with their two children, son Brody and daughter Jada.