Kris Jonasdottir
Kris Jonasdottir is the very wag of Icelander soccer player, Aron Gunnarsson. Her stud is a midfielder for Welsh club Cardiff City and Iceland's National team.
Kris Jonasdottir's man has served as the captain of the Iceland team; Aron is famous for his tough-tackling reputation and ability to drive forward with the ball.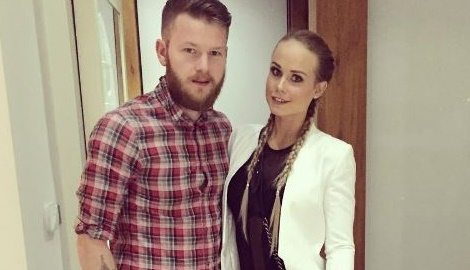 Aron was born Aron Einar Malmquist Gunnarsson on April 22, 1989 in Akureyri, Iceland. He began his professional career in his native Iceland before switching to top flight Dutch outfit AZ Alkmaar in 2006 and then on to Coventry two years later.
A dominant force in the Coventry City midfield from 2008-2011, Iceland Skipper Aron Gunnarsson signed for Cardiff City during the summer of 2011.
But the 'folk hero' is not the only star at home.
Gunnarsson is definitely not the only one with abs at the Gunnarsson-Jonasdottir pad. Kris Jonasdottir an Icelandic beauty, is a professional fitness competitor and personal trainer. The blonde is super committed to her routine and she keeps a ripped body.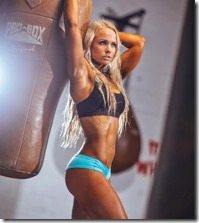 But that's not all about Kris Jonasdottir, she is also a business woman; she is the owner of Brasilian Tan –a tanning lotion used by professional athletes, dancers, fitness competitors, models and bodybuilders.
Kris Jonasdottir does all this while also being a mother to the couple's adorable son. The blonde gave birth In 2015 to a baby boy, whom they named Óliver Breki.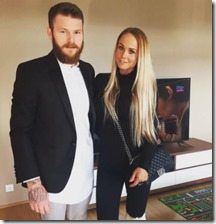 Kris Jonasdottir was born May 15, 1987. The statuesque fitness junkie often has been living with the Cardiff City star since 2013. Back in 2014 Kris Jonasdottir finished second in a major bikini competition, with Gunnarsson tweeting 'Proud of the missus' following the achievement.
She previously won the UK Body Building and Fitness Federation Welsh Championships as well as many other titles in her native Iceland. According to her Facebook profile, she is a sponsored athlete with QNT supplements and Nike.
She is currently living in Cardiff, Wales with her man and small son.
You can check more of stunning Kris Jonasdottir on her Instagram here.