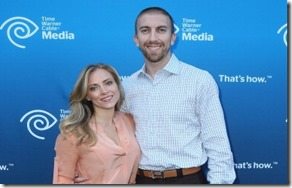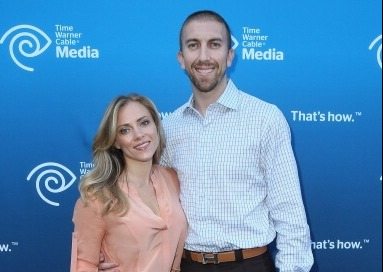 Meet gorgeous blonde, Kristen Blake, she is the wife of Lakers point guard Steve Blake and mother of three! This couple is heavily involved with several charitable causes, some devoted to cancer research and treatment. Several family members of Kristen, have died from the disease.
She is a fitness fanatic and loves cooking and crafting with her kids. Kristen holds degrees in Psychology and Criminology from the University of Maryland and currently spends her "free time" studying fitness, nutrition and supplements to help her entire family thrive on optimal health.
She was born March 27, 1982; for her 30th birthday she broke the rules, instead of receiving gifts she made the effort to give back, she said during an interview
"All I ever wanted is to make a difference and give back"
For years she has been asking people to donate to charities as a birthday present to her, and that is how last year kristensbirthdaywish.com came to be.
Birthdays are a cause for celebration. Help me celebrate my 30th birthday by effecting positive change for communities and causes I've been blessed to be a part of.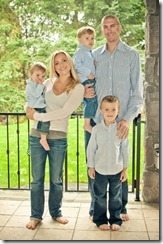 Kristen is probably her hubby's biggest triumph in life so far. She's a beautiful and actually partnered with her hubby to sponsor a young girl in Rwanda that they even took the time out to visit.
I just returned from a once-in-a-lifetime trip to Rwanda, Africa. My wife, Kristen, and I traveled with a team to visit Devine, the child we sponsor through Africa New Life Ministries.
Last year she also ran the Hollywood Half Marathon held on April 7, hoping to raise a few thousand dollars for cancer research.
She has been ranked number 25 as one of the 25 hottest WAGs of the 2012-2013 NBA season.
Although her hubby has been praised lately, they both have also learned the dark side of fame, last year not only her hubby received hate tweets after he missed a potential game-winning 3 in the Lakers' 77-75 loss to the Oklahoma City Thunder at that time but also Kristen's feed was inundated with criticism ranging from curse word-laden rants to threats.
"I hope your family gets murdered," read one tweet that Kristen Blake re-tweeted along with a single comment: "Wow."
Kristen Blake also mentioned on her Twitter account that she blocked more than 500 people from viewing her timeline and quoted a Bible verse that included the message: "Pray for those who abuse you."
The young mother and wife is a genuine giving person and was unfortunate she had to through that. However the tiny looking but hot woman next to her husband knows how to "bounce back"
Find her on Twitter here.