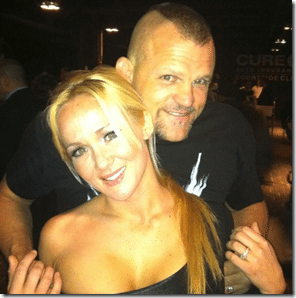 Meet gorgeous Heidi Northcott! Well she isn't exactly a new face, specially after that naked video of her and hubby working out together a couple of years ago part of an advertisement for Reebok. But with genes that were made for the camera she was bound to appear under the spotlight at some point, don't you think!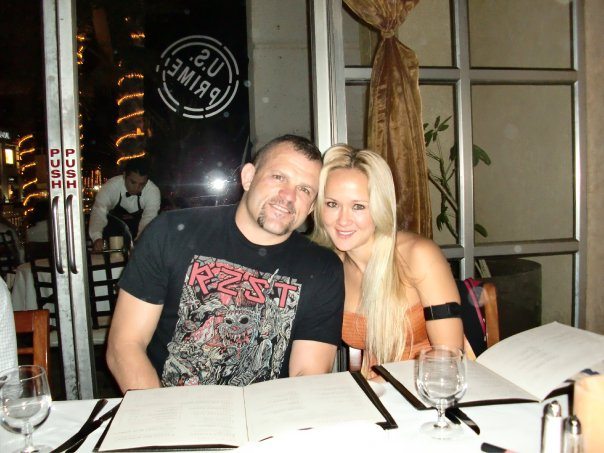 She is the wife of retired MMA hall of famer Chuck Liddell! The 44-year-old is a fighting legend; he is the face of the Ultimate Fighting Championship and the icon of Mixed Martial Arts. Her hubby made his debut in 1998 he won his first UFC Mixed Martial Arts fight. Soon after, Liddell rose through the ranks to become the light-heavyweight champion of the world. He is tied for the most wins by a UFC fighter, with 16, and also holds the most knockout wins with 10. In 2008 Liddell penned his autobiography, Iceman: My Fighting Life, which quickly became a New York Times bestseller. He has a BA in Business/Accounting from Cal Poly San Luis Obispo, where he also wrestled. But if you are an MMA fan, you probably know all about him, now we want to focus our attention on his lovely lady, Heidi!
Heidi was born was born on January 15, 1980 and grew up in Huntington Beach, California; she graduated Marina High in 1997, attended University of Southern Califronia majoring in Management Information Systems and Natural Science.
before entering the corporate world. Her career efforts put her in the position of vice-president of business development for High Traffic Media, an online marketing company.
She is a professional Poker Player, and according to her profile she discovered poker through former boyfriend, professional baseball player, and avid poker player Jose Canseco.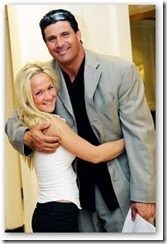 But that is her past, Liddell proposed to his girlfriend Heidi in 2010 and she gave birth to their first child together the following year! The couple welcomed baby girl Guinevere in 2011 and son Charles David Liddell Jr. Back in July!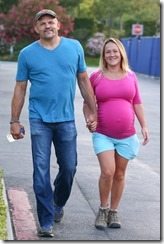 According to her Facebook profile, her company does internet marketing, SEO, media planning. She loves Travelling, Hiking, Working out, Rock Climbing, Dancing, Learning different languages, Motorcycle riding, cliff jumping, sky diving…wow we are out of breath only reading! But being the wife of Chuck they sure compliment each other!
The beautiful blonde knows French, English, Vietnamese and Spanish!
You can find her on twitter here, although she has been a little away from social media, her last post was in February!
Don't miss her husband's latest stunt below!
Facebook here.