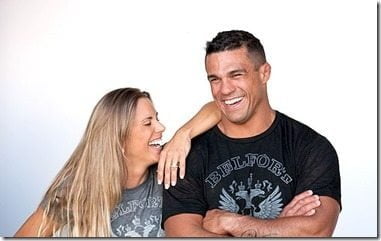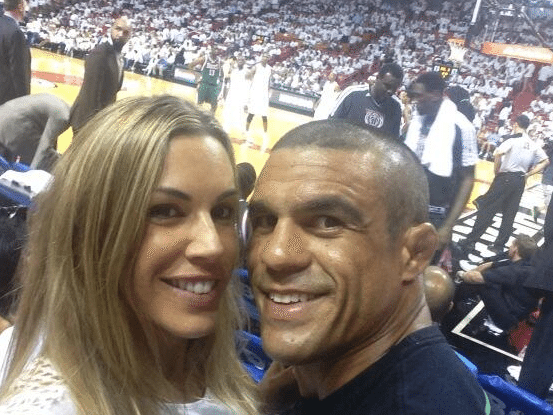 Meet Joana Mortimer Prado, a former model, dancer and Brazilian actress! Now, Joana might be known as the wife of MMA fighter, also Brazilian Vito Belfort but in her native Brazil she might be even more famous than her hubby, specially with the fellas! The gorgeous blonde was Playboy's sales record, led men crazy wiggling the extinct "Program H" and was one of the first hot puffs of Brazil. But all that is behind us. Today, Joana Prado is a Servant of the Lord and dedicated her life to the couple's children and her husband Victor Belford! Because witchcraft-her former nickname- is a Satan thing!
Joana was born in June 22, 1976, in Sao Paulo, Brazil. Aside the show which made her famous, she also appeared in several adult magazine pictorials, including the cover of the Brazilian issue of Playboy Mag three times.
Below you can see a video from the show, during her "Feiticeira" days
But those days are certainly gone, since she became a wife and mother of three in 2003, now her twitter feed reads
"mae de Davi,Vitoria e Kyara,casada desde 2003 e following Jesus"
What Google translate will say is something like
mother of David, Victoria and Kyara, married since 2003 and Following Jesus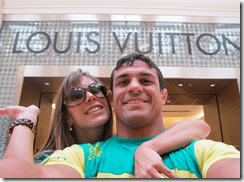 Joana is tied the knot to mixed martial artist Vitor Belfort and together they have three children: a son named Davi, who was born February 6, 2005, a daughter named Victoria, who was born October 31, 2007, and a daughter named Kyara, who was born June 7, 2009.
According to her Facebook profile, she attended CSN Las Vegas graduating in 2011. Las Vegas is her new home, she has over 60,000 followers on twitter which is nothing weird giving her past.
She is 5′ 7″ and now spends much of her time just being a mommy and looking awesome, she trains regularly and tags along with her hubby to the gym. She is married to one of the biggest stars of the early UFC. Belfort won the UFC light-heavyweight championship from Randy Couture in 2004.
No doubt the couple have gone through their ups and downs, Joana has been there for her hubby specially during those hard days, not only when it comes to fighting but also the disappearance of his sister Priscila Belfort in 2004.
Her hubby will be fighting on UFC fight night 32 against Dan Henderson! You don't want to miss it!
Find her on Facebook here and follow her on twitter here.