Meet gorgeous Kristen Gritzer she is the wife of MLB pitcher for the Arizona Diamondbacks Brad Ziegler. Kristen is the pitcher's second wife and there is not much info on her but we'll gladly share what we knot; plus their controversial story is one worth reading!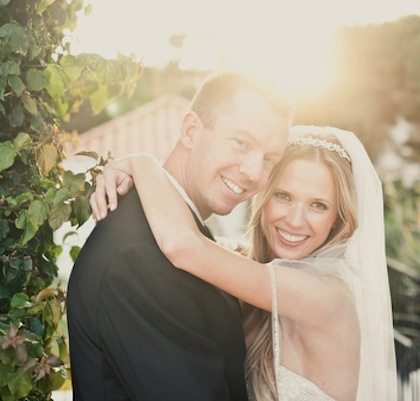 Kristen Gritzer, 34; her middle name is Michelle, was born on July 28, 1979. Kristen who is from Las Vegas, NV; attended Durango High School and later graduated with a Marketing Bachelors from The university of Nevada. She has worked as a Brand Marketing Project Manager for Harrah's Entertainment; as a Promotions Supervisor for the MGM Mirage and is currently a Sales & Marketing Specialist working for the City  of Henderson.
While pitching for the Oakland Athletics in 2010, pitcher Brad Ziegler, spotted an attractive woman in the crowd during a spring training game. After the last out, Ziegler decided he was going to try to find the woman in the stadium parking lot. Kristen who was at the game with an old college friend she hadn't seen in years, was a tiny bit surprised when an unfamiliar person approached!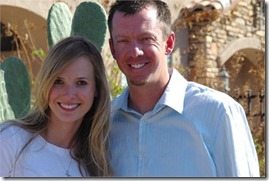 Now, there is a controversial side to their love story though. Kristi Evans was married to Brad Ziegler for less then a decade when he suddenly met Kristen and filed for divorce from his nearly ten-year wife. Brad Gregory Ziegler who was born in Pratt, Kansas, on October 10, 1979, to Greg and Lisa Ziegler tied the knot to his first wife Kristi when he was only 22-years-old in 2001.
The then, 20-year-old Kristi Evans and Brad exchanged vows back home in Odessa, Missouri, in front of about 300 guests two days before fall ball began at Southwest Missouri State. They were together for 15 months before taking the next step.
The couple tied the knot on Oct. 20th 2001 and became parents of a little girl, daughter, Kaylin born in 2008. Kristi's ex-hubby who is widely known to sign his baseballs with the bible verse 1 John 5:5[16] and is an active member in the Church of Christ denomination, a group that sings his praises,petitioned his wife for a divorce in August of 2010, according to Missouri court records, and it was soon completed by years end. His affair with Kristen Gritzer was further confirmed as Gritzer and Ziegler were seen staying together in Las Vegas and other cities during 2010. After his divorce he was quickly engaged to Miss Gritzer a few months later and they married in November 2011.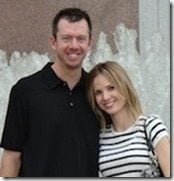 During the rest of the 2010 season Brad Ziegler was know to be periodically residing with the newly acquired Kristen Gritzer in the same Bay Area residence that he had recently occupied with his wife and daughter. How crazy is that! plus Kristi and now Kristen? Hopefully he doesn't get confused!
His current off-season home is Springfield, Missouri. On 11/11/11, he married a beautiful young woman named Kristen Gritzer. They are expecting their first child in March, 2014.
You can check out the couple's online wedding book here.
Congratulations to the happy couple!
Find Kristen on Facebook here and her LinkedIn here.