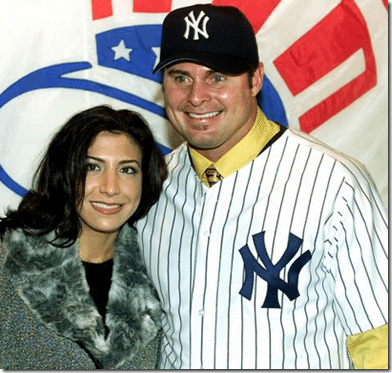 Lingerie designer Kristian Rice is the lovely wife of MLB player Jason Giambi. Did you hear her hubby of 13-years is calling it quits! Recent reports say 44-year-old Jason is saying goodbye to baseball after 20 seasons in the majors.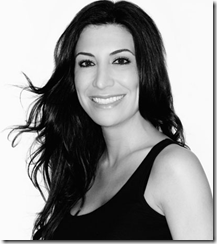 Kristian's hubby played for Oakland, the New York Yankees, Colorado and Cleveland. Now, Kristian is known in her own industry, ever heard of Brulee lingerie and loungewear, well let's introduce it's owner.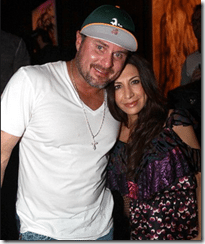 Kristian is originally from California, she studied graphic design and met Jason after her grandmother—an Oakland A's season-ticket holder—approached Giambi who was eating alone at P.F. Chang's in San Francisco and ended up introducing her granddaughter.
She became Mrs. Giambi in 2002, at their wedding guests were seated at designated tables named after ballparks. The Giambis sat at "Yankee Stadium." In 2012 the couple welcomed a daughter, London Giambi and last year the couple welcomed a son, Tristan. Jason was previously married to Dana Mandela from 1998-2000.
Kristian and Jason both love Harley-Davidsons but when it comes to fashion design Kristian takes the lead. According to Brulee's page: "Whether slipping on for a night on the town, or slipping off for a night in the boudoir, BRULEE promises to leave your admirer wanting to see what is underneath…"
What do you think of her hubby's decision to retire?