Tony Stewart a race car driver and owner has been dating blonde Jessica Zemken for quite some time or aren't they dating? Who  is Tony dating now? Who has be dated over the years? Find out!!
Zemken is or was the perfect girlfriend for his lifestyle which is just the same lifestyle Zemken has, after all she is too a race car driver.
Tony Stewart used to date Jessica Zemken the daughter of Ray Zemken the veteran race car driver and Shauna Zemken, Tony and Jessica dated for a couple of years but decided to call it quits and have moved on, Jessica is currently dating this guy..
Allegedly Tony Stewart also dated a hot girl in 2011 or 2012 named Devan Adamek, and before her he dated Tara Roquemore, Jamie Schaffer and Krista Dwyer.
Recently there is a rumor that some girl Renee White, however we couldn't find any reputable source to back up that rumor.
In conclusion Tony Stewart is dating DeLana Harvick, NO that is not right he just grabbed her for luck or so I was told he likes to do that a lot, he was also seen grabbing Jack Roush' too, can you imagine how much butts must he have grabbed at Devon, he did won that race,, he was very lucky that day, check that moment caught on Video below.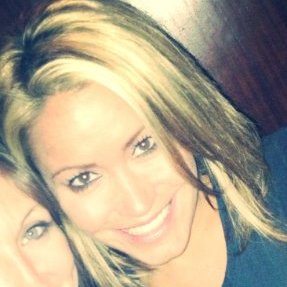 More recently we heard Tony Stewart's new girlfriend in 2015 could be a stunning girl named Brandi Schroeder.



The 2015 season is almost here, so we wonder if Tony Stewart is in fact dating pretty Brandi Schroeder, in case he is, let me tell you what we know about  this rumoured Fab NASCAR Wag.
35-year-old Brandi Marie Schroeder from Indianapolis, Indiana is currently a sales specialist at ARAMARK refreshing Services, before that  she was in sales and Marketing with Triton Brewing Company and before that Brandi was the VP of sales and Marketing  with My First Bike Productions.
In 2001 Brandi Schroeder, was senior sales rep with Brightpoint LLC, and account executive with Verizon in 1998. She is a volunteer with Habitat  for Humanity International



Find Brandi Schroeder on Twitter here, and yes, they followed each other there!
Related Story- Kevin Ward Jr's Girlfriend