Kristin Schrock Stanton
Kristin Schrock Stanton is the beautiful and loving wife of Drew Stanton, the NFL quarterback for the Arizona Cardinals. He previously played for the Indianapolis Colts, New York Jets and the Detroit Lions. Prior to the NFl, he played college football at Michigan State.
Before we get to Stanton's wife Kristin Schrock aka Kristin Stanton, we need to let you know a few interesting facts about her hubby.
Drew was born on May 7, 1984, in Okemos, Michigan to Gaylord and Christine Stanton.
He grew up in Oswego, Oregon and Farmington Hills, Michigan.
Attended at Lake Oswego High School, but graduated from Harrison High School.
Stanton graduated from Michigan State with a major in kinesiology.
 The Detroit Lions selected him in the second round, with the 43rd overall pick in the 2007 NFL Draft.
Joined the New York Jets on March 16, 2012.
 On March 23, 2012, was traded to the Indianapolis Colts.
 Signed a three-year, $8.2 million contract with the Arizona Cardinals on March 13, 2013.
Ready to meet Kristin Stanton?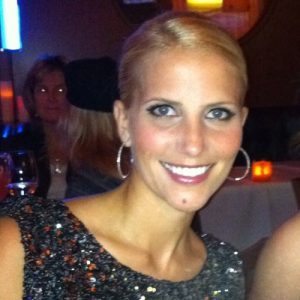 Kristin Leigh Schrock was born on May 25, 1989, in Farmington Mills. Michigan. She met and started dating her hubby in high school.
They both attended at Michigan State from where she graduated in 2006.
Kristin and Drew got engaged in July 2008, and married on June 27, 2009.
Together they are the proud parents of two beautiful children, son Asher born in 2011 and daughter Emeric born in November 2014.
Follow Kristin Staton on Twitter here