Kristina Prišč
Meet Kristina Prišč; she is the girlfriend of NBA player, Ivica Zubac. Her 20-year-old Croatian boyfriend made his NBA debut earlier this month with the Lakers. Keep reading to know Kristina Prišč's biography.
Kristina Prišč's beau was born March 18, 1997. The Bosnia native has been a member of the Croatian Junior National teams.
Ivica was the starting center of the U19 Croatian team that won the Silver Medal at U19 World Championship in 2015.
He began the 2015/16 season on Cibona Zagreb, but he left due to unpaid salaries. Zubac then joined Mega Lecs in February 2016.
He was selected by the Lakers in the second round of the 2016 NBA draft back in June.
The center for the Los Angeles D-Fenders was recalled by the Lakers on November 18 and reassigned again on November 22.
In his second game for the D-Fenders, the seven-footer, scored 21 points on 8-14 shooting while pulling down 12 rebounds in 35 minutes.
Our hat goes off to Ivica. He is not only killing it on the court, the 7'1″ athlete is dating hot and older model, Kristina Prisc.
Kristina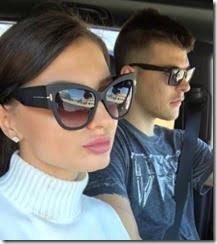 Kristina Prišč is a Croatian model. The 25-year-old named the new Gentleman's Choice girl  in 2015, who according to the publication, she lives in Zagreb and is a graduate student of journalism.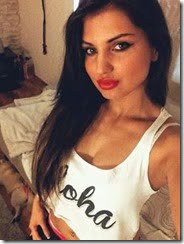 The gorgeous Kristina was listed among the 10 most beautiful Croatian woman in the Miss Universe Croatia 2014. She is a model who enjoys horseback riding. Kristina says, she lives the life of 100 per hour. She also loves to travel, and her favorite motto is: "sky's the limit"
Not much info is available on her, but she reveals on social media she is a big fan of God, Family, Love, and Animals.
She is currently based in Los Angeles and has been dating Zubac since December 2015, her Facebook claims. She was present on Zubac's draft day.
Don't they seem like the hottest European couple ever!
You can find Kristina Prisc on Instagram here.