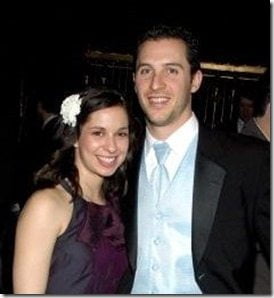 Meet smiley Kyla Allison Callahan. She is the lovely wife of the man who led the New York Rangers to the Stanley Cup finals back in 2012.
Always ecstatic to cheer for the player is his wife, Kyla. Ryan and Kyla dated for about 8 years before he finally popped the question. The couple married on June 25th, 2011 at the Oak Hill Country Club.
Kyla and Captain Cally. Ryan "The Right Way" Callahan, seem to be having a smooth ride into their marriage, so far no word on scandals or any other negative comment on them.
The 27-year-old gal from Rochester, NY; has also lived in New York New York and Hilton, NY. Kyla is a pretty cut clean, next door type gal, even her Facebook page doesn't reveal much.
Is safe to say from their wedding pictures, Kyla had the dream wedding, take a look!
From the shoes, the gown, the flowers, the ceremony, the arrangements, the first dance, the wedding cake everything just seemed to be in the right place. She looked spectacular!
Her hubby who was born March 21, 1985, Rochester, NY, USA. stands at 5'11″ and weights about 185 lbs.; has won the 2006 Leo Lalonde Memorial Trophy (OHL).  2007 All-Rookie Team (OHL).  2009, 2010, 2012 awarded the Steven McDonald Extra Effort Award. 2010 Olympic Silver Medal (USA). Ryan is the 5th-youngest team captain in Ranger history.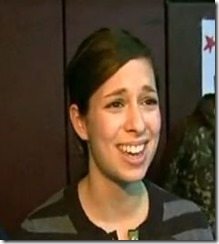 According to the NY Post Kyla's hubby is reportedly seeking a seven-year, $42 million contract extension. The report goes on to state that the Rangers aren't willing to go anywhere near that high and are consequently exploring the possibility of trading their team captain. Callahan is a physical forward capable of recording about 50 points in a good season.
Think Kyla's hubby will have the same luck of David Clarkson who got a seven-year, $36.75 million deal?
Find her on Facebook here.
Photo Credit: Thomas Flint.