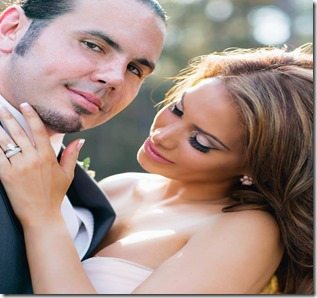 Meet Rebecca Victoria Reyes, alright her name might not ring any bells but she is better known in the wrestling, glamour modeling, photography and dancing industries as Reby Sky.
The Puerto Rican rooted gal is the youngest of three brothers and one sister. Reby took a deep interest in the arts from an early age. Trained in ballet & theatre, she began her career in dance, performing in off-broadway venues & competing in dance competitions throughout the United States. Reby has also been featured in numerous instructional dance videos, including "Bellydance Your Way to Cardio" & "Bellydance for Mothers & Daughters".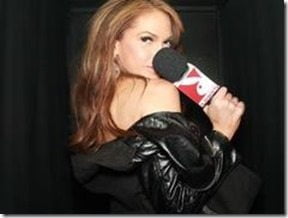 She has a broad resume, going from working as a successful model for numerous national & international publications including, Esquire, American Curves, GQ, &. She has also performed in broadcast media, working as a host from 2009-2011 for Sirius/XM Radio on the pro-wrestling show, Busted Open. Previous radio experience includes work as a sports correspondent for Clear Channel radio station, 98 Rock in Tampa, FL. Reby was also the host of her own radio show, Digital Photography on the Radio, on 1010am Sports Radio (CBS) in 2008. Her photography work has been featured in national print advertisements & in the pages of Supermodels Unlimited Magazine, where she served as style editor from 2009-2012.
She is definitely a tough cookie, this girl can take a blow, take a look at her images
Now for those wondering about her private life, you must know this girl is taken! And not just to anybody! In fact she is the wife of pro wrestler Matt Hardy.
The couple was together for a year and a half before getting engaged last April, according to the wedding site. They tied the knot just a few months ago on October 5, 2013
Hardy and Sky made the wedding social media friendly, asking guests to post pictures of the ceremony and hashtag them. The duo chose a secluded spot in the woods, and played up the fact with a funny sign leading into the event.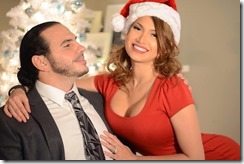 Her husband has been taking "hardy" criticism ever since he left the WWE and he may not be in the WWE anymore, but the legacy he left with the company, his presence on social media and his work on the independent scene have kept him relevant in the minds of wrestling fans over the years.
While Hardy has faced his fair share of trouble over the years, he has straightened his life out since going out with Sky and he has reinvented his wrestling career. But this is not entirely true!
Earlier this month the newlyweds were arrested for assault and battery after getting into a fight! Can you picture both going at it??? Not a pretty image!
Online reports say Matt and Sky got restraining orders against each other but since the incident Reby and hubby have posted photos of each other — and it appears they are still together and going strong.
Find pretty Ms. Hardy on Facebook here and on twitter here