Kym Hilinski
Meet Kym Hilinski; she is the beautiful and loving mother of Washington State quarterback Tyler Hilinski. Tyler was 21 when he died of an apparent self-inflicted gunshot wound to the head.
53-year-old Kym Hilinsky and her husband Mark, 52, were blessed with three incredible sons, Kelly, Tyler and Ryan.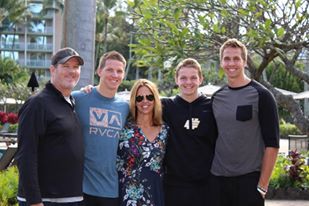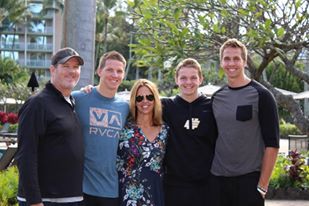 Kelly, was a quarterback at Columbia University, Weber State University, and Riverside City College; Tyler born May 26, 1996, and Ryan, a quarterback who recently accepted a scholarship from Washington State. Ryan a student at Orange Lutheran in California also received offers from Northwestern, South Carolina, and Boston College.
Furthermore, Mrs. Hilinski was born Kymberly Lynne Haun on December 28, 1964; she studied at California State Polytechnic University in Pomona; subsequently studied law at California Western in San Diego. She is an attorney in Newport Beach.