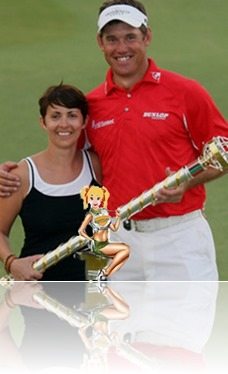 Meet Laurae Westwood, she is the stunning and very talented PGA Wag married to the British Golfer Lee Westwood, want to hear her story? photos and video? then keep reading!!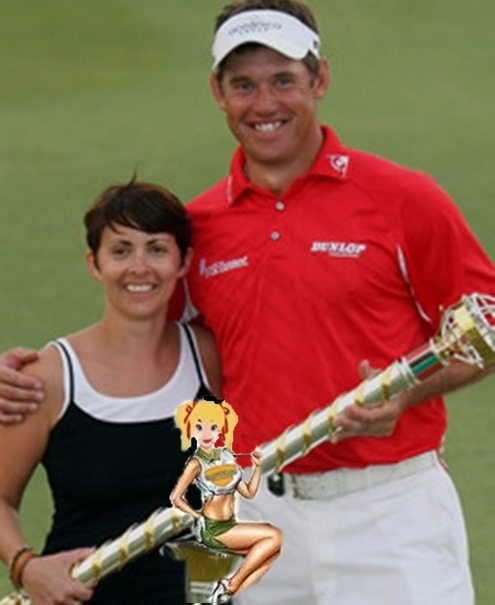 40-year-old Lee Westwood met her pretty wife at the 1995 British Open in St. Andrews through fellow golfer Andrew Coltart the Scottish Ryder Cup player, after all Laurae Westwood was born Laurae Coltart and yes, she is  Andrew Coltart's young sister, not exactly love at first sight for Laurae who was bored sick of golf, as a child she would spend long period of time watching her big brother playing golf with her family and that continued throughout her teenage years, dating a golfer was a no-no!
And that was good news for her big bro, who told Lee there was no way he was dating his little sis, but there is no stronger force than the power of love a cheesy line but it was just what happened to Laurae and Lee who got engaged on December 1995, they agreed their wedding will be some day in April, 1997, but due his golf schedule they had to postponed it to January 1999.
Laurae a hair stylist quit her job when she gave birth to her adorable son Samuel Bevan in 2001 and daughter Poppy Grace in 2004.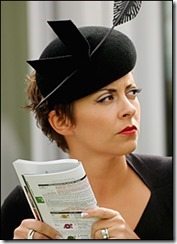 39-year-old Laurae Coltart Westwood was born in 1974, four years after her brother in Thornhill, where years later she opened "Fringe Benefits" her first hair saloon, Laurae Westwood studied Holistic Medicine (alternate Medicine). Laurau Westwood wrote a hilarious Golf Wag diary in the Daily Mail, where she tells readers the daily life of her days in and out the golf course with her hubby and children.