Lauren Adkins McAdoo
Meet Lauren Adkins McAdoo; she is the pretty wife of NBA player James McAdoo. He is the power forward basketball star who currently plays for the Golden State Warriors; he also played college basketball at the University of North Carolina, but you are reading this to know about his wife, so check it out!
Mrs. Adkins McAdoo was born Lauren Elizabeth Adkins on October 9, 1992, in Winter Park, Florida to parents Scott and Pam Adkins. Lauren started playing volleyball at a very young age; she continued all the way at Lake Howell High School and College, she is a member of Orlando Volleyball Academy and a star outside hitter with the Tar Heels of the University of North Carolina.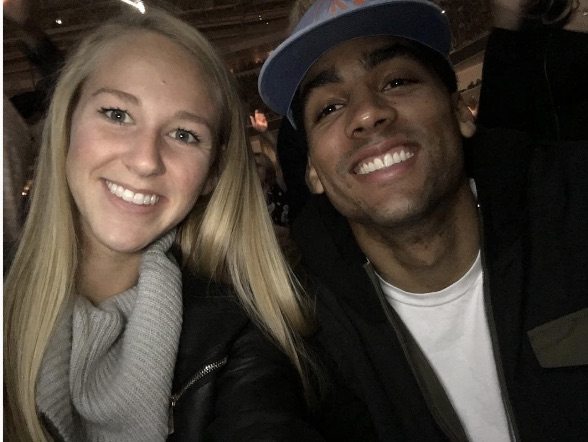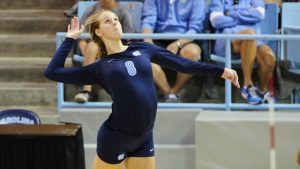 6'3″ Lauren McAdoo graduated with a major in communications and a minor in cognitive science.
Getting married and the Pregnancy rumors
She and James McAdoo started dating in college; they were married on April 2, 2014, when her hubby declared for the draft. There were rumors that he decided to quit college because Lauren was pregnant; he had to find a way to provide his family with everything they needed, But that was not the case; he cleared out that rumor right away.
Obviously, everyone thought Lauren was pregnant, which is crazy because if anyone knows me, they know that I'm not that type of kid.

I thought a lot of people were glad because they just didn't like me. A lot of people on the other end of the totem pole probably really wish I would've come back and played another year.
Lauren's NBA stud, was born in Norfolk, Virginia on January 4, 1993. He is the son of former professional basketball players Ronnie and Janet McAdoo. He graduated from Norfolk Christian High School in Norfolk; where not only he helped Norfolk win two consecutive championships, but also earned Gatorade Player of the Year honors in 2010 and 2011.
McAdoo committed to the University of North Carolina in 2009. He decided not to finish college after his junior year and declared the Draft. He signed with the Golden State Warriors for the 2014 NBA Summer League after going undrafted in the 2014 NBA Draft.
James signed two 10-day contracts with the Warriors before signing a deal for the rest of the 2014-25 season on February 19, 2015, and retained his spot on the roster team for the 2015-16 season.
Follow Lauren McAdoo on Twitter here