Lauren Cumbess
Lauren Cumbess is the talented and beautiful girlfriend of the tight end for the New England Patriots Matt Lengel, who prior to signing with the Patriots early in November 2016, played with the Cincinnati Bengals as well as with the Eastern Kentucky Colonels at Eastern Kentucky University in Richmond, Kentucky.
6'7 Lengel a Mechanicsburg, Pennsylvania native signed with the Bengals as an undrafted free agent on May 8, 2015. He was released four months later before he was signed to the practice squad the following day.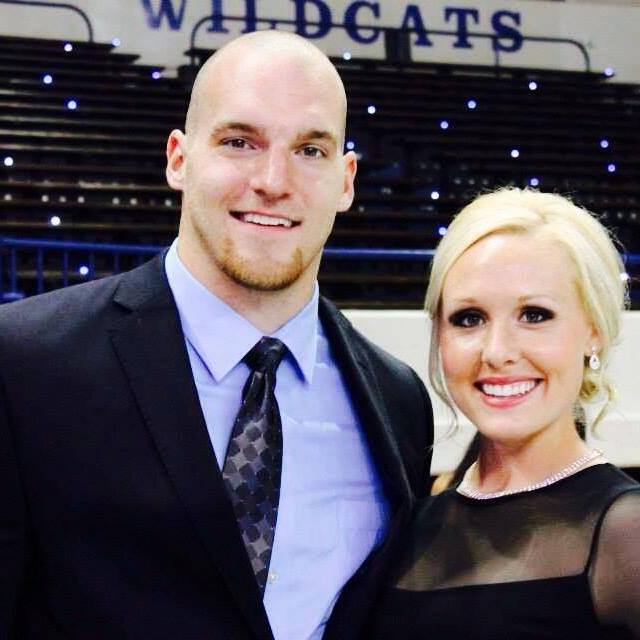 Matt re-signed with Cincinnati early in January 2016; but by September 3, 2016, he was once again released. Luckily for him, the New England Patriots signed him in on November 2, 2016. He is looking forward to his first Super Bowl in Houston against the Atlanta Falcons.
Lauren Cumbess is the girlfriend and soon-to-be wife of Matt Lengel, now her name may sound familiar, if that is the case, let tell you that that is because Lauren is a professional softball player.
First thing you need to know is that Lauren Cumbess was born on February 19, 1992, in Normal, Ill.
She graduated in 2011, from Normal Community West High School; where she batted over .550 with 14 homers while tossing 290 strikeouts and holding a 0.45 ERA
Lauren received her degree in integrated strategic communications in 2014 and subsequently sports leadership degree in 2016 from the University of Kentucky.
At the present time is director of operations for the Kentucky softball team at the University of Kentucky.
Matt and Lauren Cumbess became engaged on April 16, 2016; they will get married at the Grand Reserve in Lexington, KY on June 24, 2017.