Lauren Kyle
Lauren Kyle is a new NHL Wag; she is the new girlfriend of ice hockey player Connor McDavid. The Canadian 6'1″ center player for the Edmonton Oilers. Prior to the NHL, McDavid played with the York-Simcoe Express of the Ontario Minor Hockey Association (OMHA) before moving to the Toronto Marlboros of the Greater Toronto Hockey League (GTHL), and eventually joined the Erie Otters of the OHL.
McDavid was born on January 13, 1997, in Richmond Hill, Ontario, Canada; he is one of the children born to Kelly and Brian McDavid, also proud parents of Connor's older brother Cameron. He started skating when he was a little boy. The Oilers selected him in the first round, 1st overall pick in the 2015 NHL Draft.
As noted McDavid is now dating the lovely Lauren Kyle, but before he started dating her, he dated Lauren D'Andrade, for several yeas. Ms. Andrade born in Toronto, Canada is a student at McGill University, can't really say why or when they split up, but their breakup leads us to Lauren.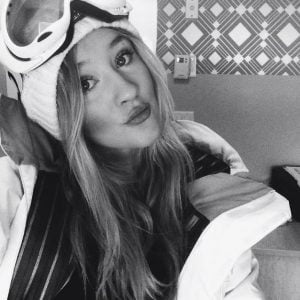 Lauren Kyle is one of three children born to Sharon and Paul Kyle. Her two brothers are David and Ward. She was born in Sudbury, Ontario.
Lauren once a volleyball player first attended at University Way Kelowna, British Columbia and then went to Ryerson University.